Refer to the information given in the graphs below and answer the questions that follow.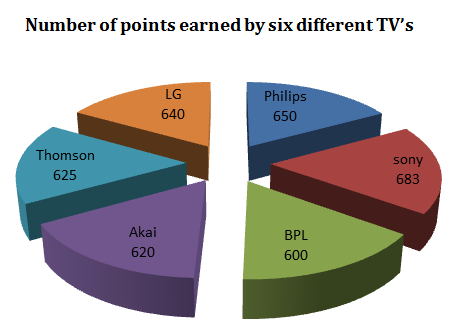 (of the total points received assume that the following is the breakup points received due to each of the parameters listed below.)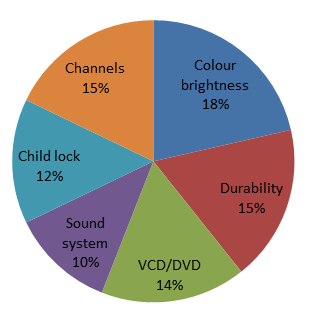 Q. The point earned by Philips for VCD/DVD is what percent more/less than the points earned by BPL for colour brightness?