Directions (16-19): Study the following pie chart and answer the questions based on it.
Given below is the pie chart which shows the percentage of female voters in 5 different villages.
Total female voters in these five villages is 12000.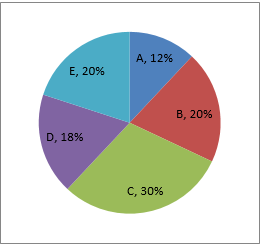 If ratio of male to female voters from village C is 6 : 5 and from village D is 4 : 3 then males from village C are what percent of males from village D.