Four pupils each made a statement about the given figure.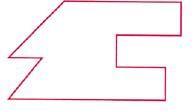 ​Jyoti : "I can see 6 pairs of perpendicular lines".
Harsha: "There are 7 angles in the figure".
Jiya : "There is only one pair of parallel lines".
Harsh: "6 of the angles are less than a right angle".
Which pupil make the correct statement?