Directions for Question: Answer the questions on the basis of the information given below.
There are ten real numbers A, B, C, D, E, F, G, H, I. Differences between any two of them are given in the diagram below.
(2014)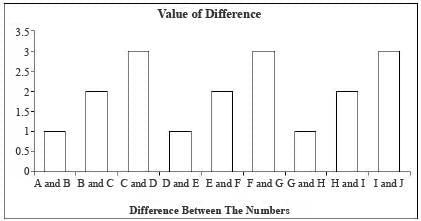 Q. If all the 10 numbers from A to J are positive integers then at least how many of them are even?