Detailed Solution for Test: Packing Efficiency - Question 1
In a simple cubic lattice, the side of the solid structure is equal to twice the radius of the atom.
Hence the correct answer is simple cubic.
Additional Information: A cubic lattice is a lattice whose points lie at positions (x,y,z) in the Cartesian three-space, where x, y, and z are integers.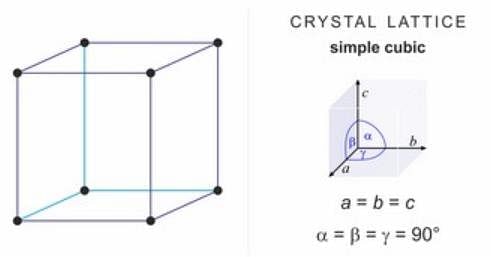 There are three main types of cubic lattices:
1. the simple cubic structure (sc) (also known as primitive cubic)
2. the body-centred cubic structure (bcc)
3. the face-centred cubic structure(fcc)