The following table gives the GDP growth rate and Teledensity data of different States of a country in a particular year. Study the table and answer the two items that follow.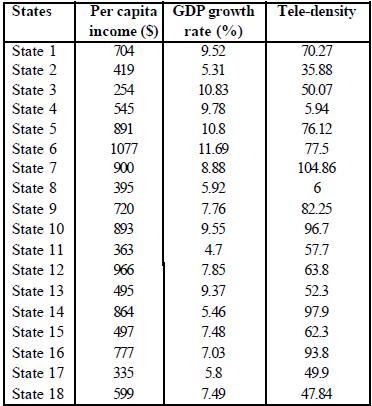 Q. With reference to the above table, the following assumptions have been made:
1. Nowadays, prosperity of an already high performing State cannot be sustained without making further large investments in its telecom infrastructure.
2. Nowadays, a very high Tele-density is the most essential condition for promoting the business and economic growth in a State.
Which of the above assumptions is/are valid?
[2018]