Group Question
Answer the following question based on the information given below.

The table below shows production area, production quantity, export quantity, import quantity, export and import value of dry fruits over the period of five years in a country. The production is consumed in two ways - export and domestic consumption.

The export and import values in crores are in the local currency of the country.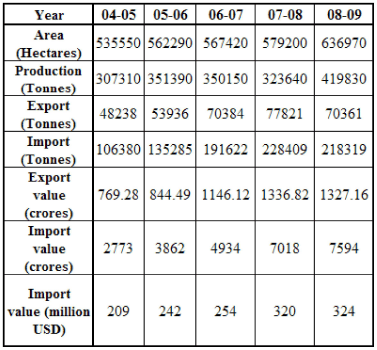 Q. Approximately, what percentage of domestic consumption are imports of dry fruits during 2005-2006?