Directions: Study the following information carefully to answer these questions.
Percentage of employees in various departments of an organization and the male female ratio Total no. of Employees = 2500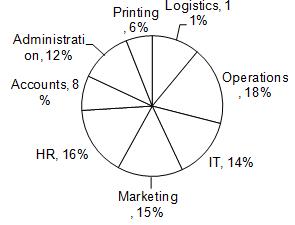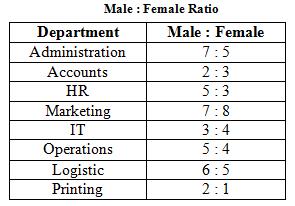 Q. What is the ratio of the total number of males in HR and Marketing to the total number of females in these two departments?