Passage Analysis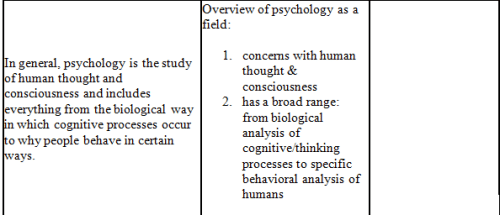 Summary and Main Point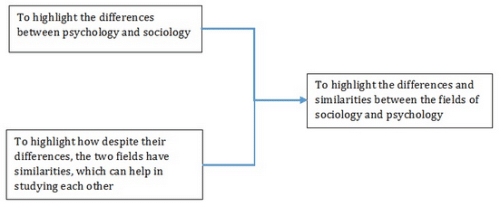 Prethinking
Since this is a Global Inference question, we cannot pre-think on specific lines. However, we must keep in mind that four out of the five given answer choices will not follow from what is stated in the passage; these answer choices are INCORRECT. Select the answer choice that is bolstered by specific facts/ideas mentioned in the passage. 
Answer Choices
A
Although varied in the emphasis they lay on various aspects, the two fields intersect at various points. 
Correct
This choice can be concluded by combining the information given in the first and last paragraphs. The first paragraph tells us that the key differences between the two fields are with respect to their focus points and the last tells us that the two fields are similar in ways that they cross in to each other.
B
People studying sociology must study psychology as despite their differences, both have numerous similarities.
Incorrect: Inconsistent
This choice exaggerates the thought presented in the last sentence of the passage. The author does not recommend studying both the fields to a person interested in sociology. Instead, he/she states that someone studying either of the fields is likely to study the other.
C
Social psychology and sociology hardly have any key differences.
Incorrect: Inconsistent
The author states that social psychology is very similar to sociology in a particular aspect. However, by no means does the author imply that they can't have any key differences. 
D
In addition to human behavior, psychology ventures in to understanding animal behavior.
Incorrect: Out of Scope
While this information might be true in real world, there is no information given in the passage to deduce it.
E
Human cognition is not of importance to the field of sociology.
Incorrect: Inconsistent
The author clearly states that human thought (in human interaction) is relevant to sociology, even though it is not the sole focus. Please refer to the relevant section from the first paragraph:
Even though sociology does include how people think with relation to each other, human thought is not necessarily the sole focus.
So, we can conclude that there are other aspects, in addition to human thought, which are important to sociology, but we cannot conclude that it itself is not important.