APPOINTMENTS & RESIGNS
Paytm announced Ex-RBI Deputy Governor R Gandhi as Advisor
On June 20, 2018, One97 Communications, which runs Paytm, has appointed former RBIDeputy Governor Rama Subramaniam Gandhi as an advisor.
i. Gandhi was a member of the first Monetary Policy Committee. He has also been the head of two regional offices of the Reserve Bank.
ii. He also held a charge as the Director of the Institute for Development and Research in Banking Technology (IDRBT), Hyderabad.
Sikkim government announces A R Rahman as its Brand Ambassador
Music composer A R Rahman has been named the Brand Ambassador of Sikkim government.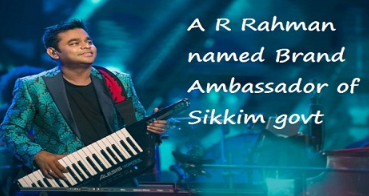 A R Rahman – Brand Ambassador of Sikkim government:
i. A R Rahman will promote and project Sikkim's achievements at national and international level. A notification regarding this was issued by Chief Secretary A K Srivastava.
ii. In the beginning of 2018, Sikkim state government had made A R Rahman its Brand Ambassador of tourism and business.
Some wildlife sanctuaries in Sikkim:
♦ Pangolakha Wildlife Sanctuary
♦ Shingba Rhododendron Sanctuary
♦ Varsey Rhododendron Sanctuary
CEA Arvind Subramanian has resigned
On June 20, 2018, Union Finance Minister Arun Jaitley announced the resignation of Chief Economic Advisor Arvind Subramanian for family commitments .
i. Subramanian was appointed as CEA to the finance ministry on October 16, 2014, for a period of threeyears.
ii. In 2017 his term was extended for a year.
ACQUISITIONS & MERGERS
Microsoft acquires video discussion platform Flipgrid which is used by 20 million teachers and students across the world
Microsoft has acquired Flipgrid, a video discussion platform, which has over 20 million teachers and students throughout the world as users.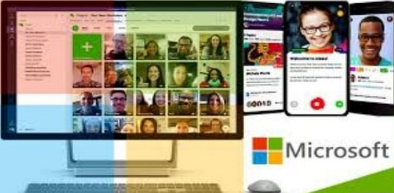 Microsoft has acquired Flipgrid:
i. Flipgrid enables students to discuss and reply to topics with video clips. Now, Microsoft will make Flipgrid free for schools.
ii. Customers who already paid for a subscription will receive a prorated refund. Microsoft will help to develop the Flipgrid community. Flipgrid will retain its brand and team after the acquisition.
ENVIRONMENT
World's first known manta ray nursery discovered
The juvenile manta ray habitat located in the Gulf of Mexico off the coast of Texas at US National Oceanic and Atmospheric Administration (NOAA)'s Flower Garden Banks National Marine Sanctuary, has become the first of its kind to be described in a scientific study.
World's first known manta ray nursery discovered:
i. Researchers have discovered the world's first known natural manta ray nursery that allows them to observe the juvenile manta ray in their habitat.
ii. Joshua Stewart, a PhD candidate at Scripps Institution of Oceanography at the University, spotted juvenile mantas during a research on manta population structure at Flower Garden Banks in 2016.
iii. The study has been published in the journal Marine Biology. Oceanic manta rays (Mobula birostris) are known as the gentle giants of the sea.
iv. They are large, plankton-eating rays. They live in the open ocean. They can reach sizes of up to 7 metres in wingspan as adults.
Some important bird sanctuaries in India:
♦ Attiveri Bird Sanctuary – Karnataka
♦ Bankapura Peacock Sanctuary – Karnataka
♦ Bonal Bird Sanctuary – Karnataka