Appointments & Resigns
IPPB appoints Suresh Sethi as its MD & CEO
Suresh Sethi has been appointed as Managing Director and Chief Executive Officer of India Post Payments Bank (IPPB).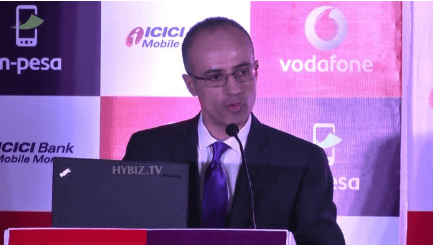 About Suresh Sethi:
i. Suresh Sethi replaces AP Singh who had held the post since January 2017.
ii. As stated by Union Ministry of Communications, Suresh Sethi had been selected by the Banks Board Bureau. Several top heads from public and private sector banks as well as reputed finance professionals were vying for this post.
iii. Sethi has 27 years experience in Banking & Finance sector and has held senior level positions in Citigroup, YES Bank and Vodafone M-Pesa across India, Kenya, UK, Argentina and US.
iv. By capitalising on India Post's extensive network, IPPB plans to have 650 operational branches across India by early next year.
Quick Facts about IPPB:
♦ Incorporated in – August 2016
♦ Commenced Operations in – January 2017
♦ Parent Entity – Department of Posts, Govt. of India
Kanwaljit Singh Cheema appointed as principal secretary of BoA in Darjeeling
On 23rd October 2017, the West Bengal government appointed Kanwaljit Singh Cheemaas the principal secretary of Board of Administrators (BoA) in Darjeeling.
Kanwaljit Singh Cheema – principal secretary of BoA:
i. Kanwaljit Singh Cheema, who was the principal secretary of the Mass Education Extension and Library Service Department, has been appointed as principal secretary of the Board Of Administrators. The board was so far run by Barun Roy as an administrator.
ii. On 20th September 2017, BoA was formed in place of the Gorkhaland Territorial Administration for Darjeeling hills with Binay Tamang as its chairman. The BoA is a nine-member board.
iii. Anoop Kumar Agrawal, principal secretary of the Planning, Statistics and Programme Monitoring Department would replace Cheema at the Mass Education Extension and Library Service Department.
iv. Main Jain, secretary of the state Tourism Department was given the additional charges of the Planning, Statistics and Programme Monitoring Department.
About West Bengal:
♦ Capital – Kolkata
♦ Governor – Keshari Nath Tripathi
♦ Chief Minister – Mamata Banerjee
NS Venkatesh appointed AMFI chief executive
Association of Mutual Funds in India (AMFI)has been hunting for a new CEO for quite some time after the former CEO Rajendran left while half way through in his tenure in the month of December.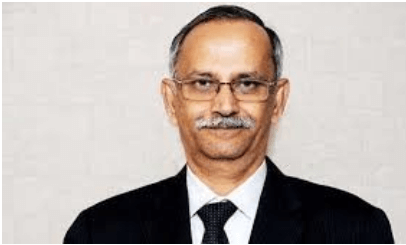 i. Almost after ten months, India's mutual fund lobby, Association of Mutual Funds in India (Amfi) is set to get its chief executive officer (CEO) MR. NS Venkatesh.
ii. Before joining AMFI, Venkatesh served in Industrial Development Bank of India (IDBI) for over 19 years, where he held several senior positions, including that of chief financial officer and executive director.
iii. He was also working as the executive director at Lakshmi Vilas Bank.
AMFI
♦ Formed – 1995
♦ Aim – To develop mutual fund markets in India
Acquisitions & Mergers
Reliance Communications gets final nod from DoT for merger with Sistema
On October 23, 2017, Anil Ambani-led Reliance Communications (RCom) announced that it has received the final approval on its merger with Sistema from the Department of Telecommunication (DoT).
More Details about RCom-Sistema Merger:\
i. The merger between Reliance Communication and Sistema Shyam Teleservices Ltd. was announced in 2015.
ii. On account of this deal, RCom will gain nearly two million customers and additional annual revenues of around Rs.700 crore.
iii. In addition to the above benefits, Spectrum portfolio of RCom will be enhanced by 30 MHz in the 800 MHz band, which is useful for 4G services.
iv. Validity of RCom's spectrum portfolio (valid up to 2021) will also be extended as Sistema has spectrum in eight circles – Delhi, Gujarat, Tamil Nadu, Karnataka, Kerala, Kolkata, UP-West and West Bengal – with validity up to 2033.
v .The closure of merger transaction will be completed in November 2017. However, RCom will carry on SSTL business in India under MTS brand.
Science & Technology
Myanmar to launch own satellite system in 2019
India's neighbouring country, Myanmar has announced to launch its own satellite system MyanmarSat-2 in June in 2019. MyanmarSat 2 will carry six C-band and six Ku-band transponders
i. Myanmar Vice President Vice President U Myint Swe told a coordination meeting of the steering committee that state-owned satellite system should be established through three modes viz. to lease the use of satellite transponder of another country (Condosat), joint ownership system and total ownership system.
ii. Myanmar is currently using MyanmarSat-1 on lease system, whereas MyanmarSat-2, will be used on joint ownership system with an undisclosed partner.
iii. Estimated cost for the entire project is USD 155.7 million.
iv. U Myint Swe has insisted ministries that are currently using MyanmarSat 1 to switch over to MyanmarSat 2 as soon as their contracts with foreign firms expire.
Quick Facts about Myanmar:
♦ Capital – Naypyidaw
♦ Currency – Burmese kyat
♦ Current President – Htin Kyaw