Awards & Recognition
UoH Vice Chancellor Appa Rao Podile bags J C Bose Fellowship-2018
Appa Rao Podile, Vice Chancellor, University of Hyderabad (UoH) has been selected for the J C Bose Fellowship of Department of Science and Technology by the Government.
i. This fellowship has been awarded as a recognition of his work in plant-microbe interactions and induced resistance in plants.
ii. He will receive a fellowship amount of Rs 25,000 pm and a research grant of Rs. 15 lakhs per annum.
iii. It is initially provided for 5 years. Later, the fellowship can be extended based on performance during the first 5 years.
iv. Appa Rao Podile has published more than 100 original research papers.
Forbes Marshall Lanka winner of Golden Flame Award in the Sri Lanka National Efficiency Awards 2018
On August 21, 2018, the Sri Lanka National Efficiency Awards 2018 commenced in Colombo.
The Sri Lanka National Efficiency Awards 2018 was instituted by Sri Lanka Sustainable Energy Authority.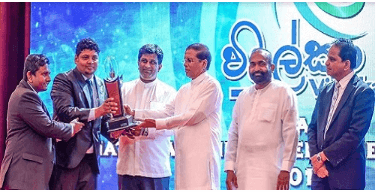 Highlights:
i. Forbes Marshall won the Gold Flame Award in the Energy Efficiency Improvement category of the Best Energy Services Companyfor its contribution to reduce energy use through energy management efforts.
ii. This award ceremony was organised annually by the Sri Lankan Ministry of Power and Renewable Energy and Sri Lanka Sustainable Energy Authority.
iii. It aims to advance the usage of renewable energy sources and develop efficiency of all the sectors related to power and energy.
iv. This time the Gold Awards were presented in the four categories:
progress in energy efficiency,
technical assistance in energy efficiency,
larger scale hotelsand
smaller scale productions.
About Forbes Marshall Lanka:
♦ It is a fully owned subsidiary of Forbes Marshall with a presence of over 25 years in Sri Lanka.
♦ It has established the Steam Engineering Training Centre in University of Peradeniya that helps train Sri Lankan engineers in energy efficiency.
Background:
Sri Lanka Sustainable Energy Authority (SLSEA) is the apex institution, established by an act of the Parliament, with the objective of developing new level of sustainability in energy generation and usage and improving energy efficiency within the country.
Appointments & Resigns
Dr G. Satheesh Reddy appointed Secretary, Department of Defence R&D and Chairman, DRDO
On August 25, 2018, Dr. G Satheesh Reddy has been appointed as the chairman of DRDO for a two year term.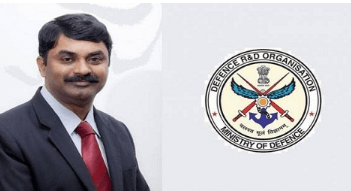 i. He will also be the Secretary, Department of Defence Research and Development (DoDRD).
ii. He is currently serving as the scientific advisor to the defence minister and is also the Director General of the strategic missile division.
iii. He also heads the Research Centre Imarat (RCI).
iv. He will be replacing Defence Secretary Sanjay Mitra who was holding the position as an additional charge after the retirement of S Christopher in May 2018.
About (DoDRD):
♦ Established : 1980.
♦ It advises the government on scientific aspects of military equipment and logistics and the formulation of research, design and development plans for the equipment required by the three services– the Army, Navy and the Air Force.
Scott Morrison has been sworn in as Australia's 30th Prime Minister
On 24th August 2018, Scott Morrison was sworn in as Australia's 30th prime minister.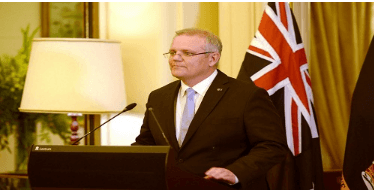 Scott Morrison – Prime Minister of Australia:
i. Scott Morrison is 50 years old. He was serving as Australia's treasurer. He defeated former Home Affairs Minister Peter Dutton by 45 – 40 votes in an internal vote.
ii. This vote was conducted after former prime minister Malcolm Turnbull lost majority support of the Liberal party MPs. Josh Frydenberg was sworn in as the treasurer.
About Australia:
♦ Capital – Canberra
♦ Currency – Australian dollar
♦ National Language – English