AWARDS & RECOGNITIONS
RS Puram police station in Tamil Nadu ranks India's best police station
R.S. Puram Police station in Coimbatore, Tamil Nadu has been adjudged as the best police station in India in SMART Police Stations initiative of Union Ministry of Home Affairs (MHA).
SMART Police Stations in India:
i. R.S. Puram Police Station House Officer T. Jothi, received the award from Union Home Minister Rajnath Singh on January 6, 2018 at the all India conference of Director General/Inspector General of Police held at BSF Academy Tekanpur in Madhya Pradesh.
ii. Abbreviation SMART in SMART Police stands for S-Sensitive and Strict; M-Modern with mobility; A- Alert and Accountable; R- Reliable and Responsive; T- Trained and Techno-savvy.
iii. SMART Police concept was announced by Prime Minister Narendra Modi at the 49th annual conference of Director General/Inspector General held in Guwahati in November, 2014.
iv. Under this concept, police station jurisdictions are assessed on various parameters including rate of crime detection, recovery of properties, execution of warrants, enforcement of local laws and special acts etc.
v. Besides, MHA has recommended several features at the police station itself, which includes, waiting area, basic amenities for visitors, drinking water, toilets, separate room for women constables, ventilation etc.
Actor Soumitra presented "Legion of Honour" award
On 30th January 2018, the French government will present the "Legion of Honour" award to actor Soumitra Chatterjee, at the 42nd International Kolkata Book Fair.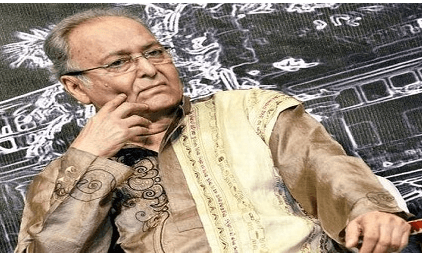 Soumitra Chatterjee – "Legion of Honour" award:
i. "Legion of Honour" award is considered as the highest order of merit in France. The award will be presented by French culture minister Francoise Nyssen.
ii. Theme country for the International Kolkata Book Fair 2018 is France. Also, the Hindi version of the famous Asterix comic books will be launched at the fair.
iii .Several countries are expected to participate in the International Kolkata Book Fair 2018. This is considered as the largest book fair in the world in terms of participants.
About International Kolkata Book Fair 2018:
♦ Dates – 31 January – 11 February 2018
♦ Location – SaltLake Central Park Mela Ground, Kolkata
♦ Book Fair general secretary – Tridib Chatterjee
India's first all-women station in Mumbai enters Limca Book of Records
On 9th January 2018, the Matunga suburban station of Mumbai on the Central Railway (CR) appeared in the Limca Book of Records for comprising all-woman staff.
Matunga suburban station – Limca Book of Records:
i. Matunga suburban station became the first railway station in India to be operated by an all-woman staff in July 2017.
ii. The Matunga suburban station is operated exclusively by women staff from July 2017. A total of 41 women staff are working at the station.
iii. This includes personnel from the RPF, commercial and operating departments. Station manager of Matunga suburban station is Mamta Kulkarni.
About Railway Protection Force (RPF):
♦ Director General – Dharmendra Kumar
♦ Headquarters – New Delhi
♦ Motto – Service and Loyalty
APPOINTMENTS & RESIGNS
NPCI appoints Dilip Asbe as new MD and CEO
Dilip Asbe has been appointed as Managing Director (MD) and CEO of National Payments Corporation of India (NPCI).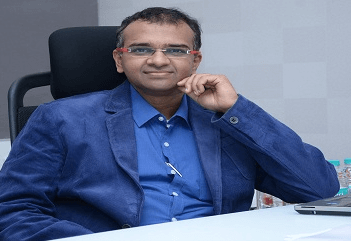 Dilip Asbe's association with NPCI:
i. NPCI is the umbrella organisation for all retail payment systems in India.
ii. Prior to being appointed as MD & CEO, Dilip Asbe was CEO-in-charge of NPCI. He was appointed as CEO-in- in August 2017.
iii. Dilip Asbe has been working in NPCI since its inception. He has played instrumental role in designing, building, operationalising and managing NPCI's large-scale payment processing platforms like the Bharat Interface for Money (BHIM), Unified Payments Interface (UPI), Immediate Payment Service (IMPS) and RuPay network.
Quick Facts about NPCI:
♦ Founded in – 2008
♦ Headquarters – Mumbai, Maharashtra
Karen Bradley named new Northern Ireland secretary
Karen Bradley has been appointed as the new secretary of state for Northern Ireland.
Karen Bradley – Northern Ireland secretary:
i. Karen Bradley replaces James Brokenshire as Northern Ireland secretary. This appointment was made by Theresa May, UK Prime Minister, as a part of cabinet reshuffle.
ii. James Brokenshire stepped down from his role as Northern Ireland secretary due to health reasons.
iii. James Brokenshire was appointed Northern Ireland secretary in July 2016. Karen Bradley is 47 years old. Earlier she was the culture secretary.
iv .She has been serving as MP for Staffordshire Moorlands since 2010. She became Home Office minister in 2014.
About House of Commons of the United Kingdom:
♦ Lower house of the Parliament of the United Kingdom
♦ Speaker – John Bercow
♦ Leader of the Commons – Andrea Leadsom
A R Rahman named brand ambassador of Sikkim
AR Rahman has been made the brand ambassador of Sikkim.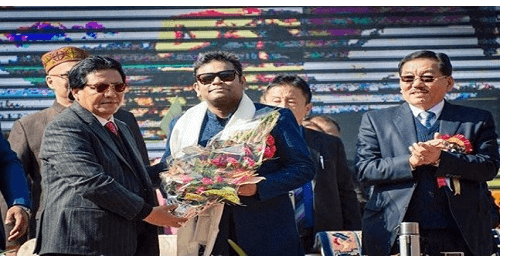 AR Rahman – brand ambassador of Sikkim:
i. AR Rahman's role as brand ambassador will be conducting campaigns for Sikkim to draw tourists and businesses. He will also brand Sikkim on international platforms.
ii. His appointment as brand ambassador was made at the inauguration ceremony of Red Panda Winter Festival at Paljor Stadium in Gangtok, Sikkim.
Some wild life sanctuaries of Sikkim:
♦ Fambong Lho Wildlife Sanctuary
♦ Kyongnosla Alpine Sanctuary
♦ Maenam Wildlife Sanctuary
SR Mardi appointed as DGP of Himachal Pradesh
Sita Ram Mardi has been appointed as the new Director General of Police (DGP) of Himachal Pradesh.
Sita Ram Mardi – DGP of Himachal Pradesh:
i. Sita Ram Mardi is an IPS officer of 1986 batch. He replaces Sanjay Kumar. Sanjay Kumar is a 1985 batch officer. He took charge as DGP in 2014.
ii. Sita Ram Mardi was already a DGP-rank officer. He has been in charge of Homeguards and fire services.
iii. He had also worked in the CID and vigilance department. He has also held SP (Superintendent of police) position in Shimla.
About Crime Investigation Department (CID):
♦ Branches – CB- CID, Anti-Human Trafficking & Missing Persons Cell, Anti-Narcotics Cell, Finger Print Bureau, CID, Anti-Terrorism wing
♦ Formed – 1902
Rajesh Ranjan appointed as the High Commissioner of India to Botswana
On 2nd January 2018, Rajesh Ranjan was appointed as the next High Commissioner of India to Botswana.
Rajesh Ranjan – High Commissioner of India to Botswana:
i. Rajesh Ranjan is an Indian Foreign Service Officer (IFS) of 2001 batch. Currently, he holds the Director position in the Ministry of External Affairs.
ii. He has been appointed as the next High Commissioner of India to Botswana. He will take charge as High Commissioner of India to Botswana soon.
High Commissioner of India to various countries:
♦ Bhutan – Jaideep Sarkar
♦ Germany – Mukta Tomar
♦ Ivory Coast – R. Ravindra
♦ Russia – Pankaj Saran
Telugu filmstar Allu Arjun appointed Frooti brand ambassador
Parle Agro has named Allu Arjun, Telegu actor, as brand ambassador for its key brand Frooti.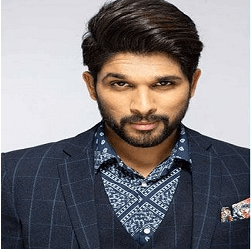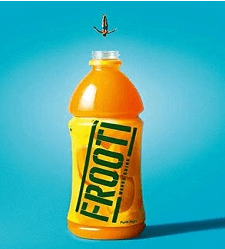 Allu Arjun – Frooti brand ambassador:
i. Allu Arjun has been made the brand ambassador of Frooti, as a part of Parle Agro's expansion strategy.
ii. A new campaign featuring Allu Arjun will be released in the summer of 2018. It is led by a region-specific film in south India.
iii .It will be conceptualised along with Sagmesiter & Walsh (S&W). Sagmesiter & Walsh (S&W) is the creative partner of Parle Agro.
About Parle Agro:
♦ Chairman & MD – Shaunak Chauhan
♦ CEO – Schauna Chauhan
♦ Headquarters – Mumbai