Banking & Finance
Punjab National Bank tops in digital transaction: Department of Financial Services
On August 27, 2018, according to a report of Department of Financial Services, Punjab National Bank has been rated as number one state-owned bank in terms of digital transactions.
i. The bank is rated as 'Good' by the government with a score of 71 which is the highest category of performance.
ii. In Digital performance, it ranked sixth overall amongst all banks.
About Punjab National Bank:
♦ Headquarters: New Delhi.
♦ Founded: 1894.
♦ The bank is expecting Rs 6,500 crore from the sale of its 33% stake in PNB Housing Finance.
♦ In the first half of the financial year the bank hopes to recover about Rs 22,000 crore of bad loans.
Current account deficit to hit 2.8% of GDP in FY19: SBI report Ecowrap
On August 27, 2018, according to a report named Ecowrap published by SBI, the current account deficit of the country will rise to 2.8% of the GDP in the current financial year.
i. This is due to rise in oil prices and moderate growth in exports.
ii. The merchandise trade imbalance is also expected to rise to USD 188 billion in FY19, compared with USD 160 billion in FY18.
iii. In July , the trade deficit jumped to USD 18 billion.
iv. The CAD is still expected to be majorly financed by non-debt creating (FDI and FPI) capital inflows having around 44 per cent of the total capital flows.
v. This is expected to turn the country's overall balance of payment into deficit mode after six years, leading to forex reserves depletion of USD 16 billion (0.6 per cent of GDP) in FY19.
vi. Also, the trend of the manufacturing goods imports remains the same and within manufacturing, imports of electronic goods have declined on annual basis so far in 2018.
Awards & Recognition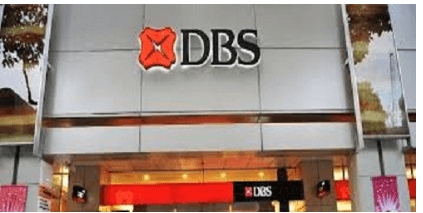 i. It is the first Asian bank to receive the accolade.
ii. It was given to ING Bank in 2017.
Other banks that received accolades include:
Best Corporate Bank: Japan's Mitsubishi UFJ Financial Group.
Best Derivatives Bank: France's Societe Generale.
About Achievements of DBS Bank:
i. In 2016, finance magazine Euromoney named DBS the world's best digital bank.
ii. It also received the Asia's best bank title.
iii. In 2014, Ms Tan Su Shan, DBS' group head of consumer banking and wealth management, was recognised as the world's best leader in private banking at the PWM/The Banker Global Private Banking Awards.
About Digital innovation by DBS Bank:
i. DBS started its digital transformation in 2014.
ii. Recently, it has launched POSB Smart Buddy, a savings and payments programme where children use smartwatches issued by the bank.
DBS Bank:
Headquarters: Singapore.