Banking & Finance
Total account holders increase to 32.61 cr with 20 lakh people joining the modified Jan Dhan scheme
On September 17, 2018, according to Finance ministry , 20 lakh people have joined the modified Pradhan Mantri Jan Dhan Yojna (PMJDY) as on September 5, 2018.
i. The total number of account holders has now increased to 32.61 crore.
ii. During the period of August 15-September 5, the total deposits in 32.61 PMJDY accounts increased by Rs 1,266.43 crore.
iii. Now the total balance stands at Rs 82,490.98 crore as on September 5.
Awards & Recognition
Kerala Tourism won two Pacific Asia Travel Association (PATA) gold awards
On September 17, 2018, Kerala Tourism bagged two prestigious gold awards of the Pacific Asia Travel Association(PATA) for its innovative marketing campaigns.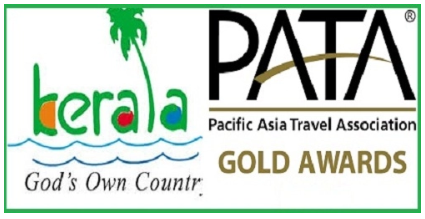 i. The awards were presented in Langkawi, Malaysia during PATA Travel Mart 2018.
ii. The awards were for the following:
'Yalla Kerala': It is travel advertisement print media campaign in the Gulf countries.
For an innovative live-inspired posterof Kerala Tourism featuring a colorful boat and fishermen that could be put up straight as well as upside down.
iii. The Campaign and Posters were developed and designed by Stark Communications, the Advertising Agency of Kerala Tourism.
iv. These were under PATA's Travel Advertisement Print and Travel Poster categories respectively.
Background:
The PATA Awards are presented to outstanding entries in four principal categories: Marketing; Education and Training; Environment, and Heritage and Culture.
These awards are sponsored by Macau Government Tourism Office (MGTO).
Kerala:
♦ Capital: Thiruvananthapuram.
♦ Chief Minister: Pinarayi Vijayan.
♦ Governor: Palanisamy Sathasivam.