BANKING & FINANCE
India's forex reserves at record high of $424.864 billion: RBI
According to the weekly data from the Reserve Bank of India (RBI), India's foreign exchange reserves touched a life-time high of $424.864 billion in the week to April 6, 2018.
India's Forex Reserves – Latest Data:
i. As per RBI data, on a week-on-week basis, forex reserves increased by $503.6 million in the week to April 6, 2018.
ii. In the previous week, forex reserves rose by $1.828 billion to $ 424.366 billion.
iii. The latest surge in forex reserves came solely on the back of increase in foreign currency assets.
iv. Foreign currency assets is a major component of the total forex reserves. For the week to April 6, 2018, it rose by $657.7 million to $399.776 billion.
v. For the reporting week, Gold reserves decreased by $130.7 million to $21.484 billion while special drawing rights with the International Monetary Fund (IMF) declined by $10 million to $ 1.534 billion.
PNB launched new products such as pre-approved credit card and UPI solution to mark its 124th foundation day
On 13th April 2018, Punjab National Bank (PNB) launched new products like pre-approved credit card and UPI solution to mark its 124th foundation day.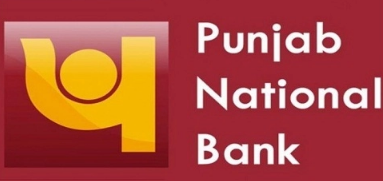 PNB launches new schemes to mark 124th foundation day:
i. PNB also announced its UPI partnership with WALNUT, an expense management app, that has features like bill reminders, bill-split and instant paperless loans.
ii. PNB conducted blood donation camps in 200 blood donation centres in 76 circle offices covering more than 6,500 branches in all states and union territories.
iii. The camp was inaugurated at PNB head office in New Delhi by Sunil Mehta, MD and CEO of PNB
About Punjab National Bank (PNB):
♦ MD & CEO – Sunil Mehta
♦ Headquarters – New Delhi
BUSINESS
L&T, BEL ink MoU for defence products
On April 11, 2018, Larsen & Toubro (L&T), India's multinational engineering conglomerate, and Bharat Electronics Limited (BEL), a government-owned aerospace and defence company signed a Memorandum of Understanding (MoU) to cater to the needs of evolving domestic and export markets for defence products and systems.
Details about L&T – BEL MoU:
i. The MoU envisages collaboration between L&T and BEL to fulfil growing requirements of the Indian Armed Forces.
ii. Besides, the MoU will also leverage expertise, experience and well-developed supply chain of BEL and L&T to enhance exports in the defence sector.
iii. In the past, both organisations have collaborated and partnered on co-development and production of major sub-systems such as Akash Missile launchers and other radar platforms for Indian Ministry of Defence orders.
Quick Facts about BEL:
♦ Founded in – 1954
♦ Headquarters – Bengaluru, Karnataka
Dedicated defence, aerospace SME fund
Indian Government will be setting up a dedicated defence and aerospace small and medium enterprises (SME) fund, registered with the Securities and Exchange Board of India (SEBI).
More Information about Dedicated defence, aerospace SME fund:
i. Objective for setting up this fund is to channelize investments into the two defence corridors announced by Government of India in Tamil Nadu and Uttar Pradesh.
ii. Annoucement in this regard was made by Department of Defence Production Secretary, Ajay Kumar during a session organised by FICCI, 'Offsets: Way forward towards a win-win framework', at the DefExpo 2018 in Tamil Nadu.
iii. Although the controlling stake of the fund will be with Government of India, minority stake could be taken by investors.