BANKING & FINANCE
RBI revises priority sector lending norms for promoting PMAY
On June 20, 2018, With a view to promote the Priority Sector Lending guidelines for housing loans with the Affordable Housing Scheme, the RBI has changed the eligilibity conditions of the priority sector lending .
i. For economically Weaker Sections and Low Income Groups the eligibility has been changed as follows:
| | |
| --- | --- |
| Previous eligibility | Changed eligibility |
| From 28 lakh (for metropolitan cities) | To 35 lakh |
| From 20 lakh ( for other centres) | To 25 lakh |
ii. These changes are valid till the overall cost doesn't exceed Rs. 45 lakh for metropolitan and Rs. 30 lakh for other centres.
iii. The Existing limit of family income of Rs. 2 lakh per annum has been changed to to Rs 3 lakhper annum for economically weaker group and Rs . 6 lakh for low income groups.
Pradhan Mantri Awas Yojana :
Pradhan Mantri Awas Yojana (PMAY) is an initiative by Government of India in which affordable housing will be provided to the urban poor with a target of building 20 millionaffordable houses by 31 March 2022.It has two components: Pradhan Mantri Awas Yojana (Urban) (PMAY-U) for the urban poor and Pradhan Mantri Awaas Yojana (Gramin)(PMAY-Gand also PMAY-R) for the rural poor.The slogan is "Housing for All'.
AU Small Finance Bank to raise Rs1,000 crore from Temasek to fuel growth
On June 20, 2018, AU Small Finance Bank announced that it has received shareholders approval to raise Rs 1,000 crore from Singapore-based investment firm Temasek.
Key points:
i. AU Bank's shareholders include IFC, Warburg Pincus, Chrys Capital and Kedaara Capital.
ii.This would be its first largest primary capital infusion in the bank since its last raise in 2011-12.
Growth of AU :
AU Bank had expanded its branch network to over 500 touch points including 306 bank branches, 97 asset centers, 89 BC outlets, 23 offices and 292 ATMs.
10,000 bank branches & 8000 post offices have enrolled to Aadhaar facility : UIDAI
On June 20, 2018, UIDAI CEO Ajay Bhushan Pandey said that 18,000 centres have come up for enrolment and updation of the biometric ID.
i. They are called the 'Bank Aadhaar Kendras'.
ii. It was after the private as well as public sector banks had to set up Aadhaar facility in at least one out of 10 branches a year ago.
iii. 10,000 branches of private and public sector banks have set up Aadhaar enrolment and updation centres and 8,000 such centres have come up in post offices out of 13,000.
iv. Overall, about 26,000 centres are slated to come up at banks and post offices.
UIDAI:
Headquarters: New Delhi.
BUSINESS & ECONOMY
SAIL Steel for World's Tallest Girder Rail Bridge
Steel Authority of India Ltd (SAIL) has supplied nearly 60,000 tonnes of steel material for the 111-km-long Jiribam-Tupul-Imphal new broad gauge railway project in Manipur.
SAIL Steel for World's Tallest Girder Rail Bridge:
i. SAIL has supplied TMT rebars and structural, HR Plates and Sheets, Plate Mill Plates for this project.
ii. SAIL has been supplying the materials manufactured in the advanced mills at Durgapur, IISCO, Rourkela and Bokaro plants. The project was taken up in 2008. It is a National Project.
iii. It consists of the construction of 111-km long broad gauge railway line that includes 9 stations at: Dolakhal, Kaimai Road, Kambiron, Thingou, Khongsang, Noney Tupul, Haochang Road and Imphal, 148 bridges & 45 tunnels.
iv. In this tunnel No. 12 is 11.55-km long. It is India's longest tunnel. The project is carried out in two sections.
v. The first section comprises the construction of 84 km of railway line linking Jiribam to Tupul, that will be completed soon.
vi. The second section of 27 km linking Tupul to Imphal would be finished by 2019. Northeast Frontier Railway (NFR) is carrying out the construction of the project.
vii. Also, a bridge is being constructed near Noney that will become the tallest girder rail bridge in the world. With a height of 141 m, the bridge over river Iring will be as tall as two Qutub Minars.
About Steel Authority of India Ltd (SAIL):
♦ Chairman – P K Singh
♦ Headquarters – New Delhi
Nasscom launches 'Women Wizards Rule Tech' programme to support women techies
On June 20, 2018, NAsscom unveiled its 'Women Wizards Rule Tech' programme for women techies to support women in being successful and thus increasing the number of women as senior officials in the IT field.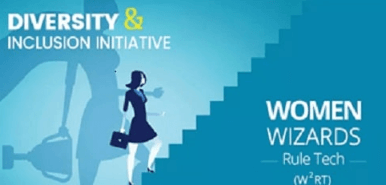 Key points:
i. The Women Wizards Rule Tech was announced in March at the Nasscom Diversity and Inclusion Summit in Chennai as a joint initiative by the Nasscom Sector Skills Council and the Data Security Council of India.
ii. This initiative will aid women techies in core technologies like IT-Information Technology Enabled Services (ITES), Business Process Management (BPM), product and research and development (R&D) sectors.
Other announcements related to this :
A Nasscom report called "Women and IT Scorecard – India" launched earlier in 2018 for policies towards flexible work, work-from-home, parental leave, healthcare and anti-harassment which will increase the number of women in senior level at IT firms from 20 per cent to 60 per cent.'
Central Water Commission (CWC) to team up with Google for flood forecasting
Central Water Commission (CWC) has entered into a Collaboration Agreement with Google for flood forecasting.
CWC teams up with Google for flood forecasting:
i. CWC is India's top technical organization in the field of Water Resources. CWC will use latest advances made by Google in the in the field of Artificial Intelligence, Machine Learning and geo spatial mapping.
ii. These advances will be used for effective management of water resources in flood forecasting and spreading of flood related information to people through platforms developed by Google.
iii. This initiative will help crisis management agencies to handle extreme hydrological events in a better way.
iv. As per this Agreement, CWC and Google will exchange technical expertise in the fields of artificial intelligence, machine learning, geospatial mapping and analysis of hydrological observation data.
v. They will collaborate on:
improving flood prediction systems to provide location-targeted, actionable flood warnings
high priority research project utilizing Google Earth Engine to visualize and improve flood management
a cultural project to develop online exhibitions on India rivers
vi. Earlier, Ministry for Water Resources, River Development and Ganga Rejuvenation had launched 'National Hydrology Project' (NHP) in 2016-17.
vii. NHP is a central sector scheme that covers all over India. It is assisted by World Bank.
viii. Until 2016, CWC was issuing flood levels with maximum lead time of one day. In 2017 flood season, CWC used rainfall based modelling and issued flood advisories on trial basis with a lead time of 3 days.
ix. Under collaborative arrangement, Google will use high resolution Digital Elevation Model, computational resources and its expertise in Artificial Intelligence to produce flood inundation maps using the level forecast input offered by CWC.
x. The information in the form of likely extent and depth of inundation will be issued with a lead time of up to 3 days.
xi. For 2018 flood season, inundation forecasting will be carried out on trial basis. It will be up scaled in future. This collaboration would save crores of rupees.
About Central Water Commission (CWC):
♦ Chairman – S Masood Husain
♦ Headquarters – New Delhi
Google launches training programme for journalists to create awareness against misinformation and fake news
On 19th June 2018, Google announced the launch of a training programme for journalists, to create awareness against misinformation and offering new tools against fake news.
Google News Initiative India Training Network:
i. The Google News Initiative India Training Network will offer training to 8,000 journalists in English and 6 other Indian languages in the next 1 year.
ii. The network will select 200 journalists from Indian cities. They will be provided training to enhance their skills in verification and training during five-day boot camps.
iii. The boot camps will be organised for English and 6 other Indian languages. This network of certified trainers will in turn train more journalists.
iv. The workshops will be conducted in English, Hindi, Tamil, Telugu, Bengali, Marathi and Kannada in various Indian cities.
v. The main focus of the training will be fact-checking, online verification and digital hygiene for journalists. The curriculum is developed by experts from First Draft, Storyful, AltNews, BoomLive, Factchecker.in, and DataLeads.
About Google:
♦ CEO – Sundar Pichai
♦ Headquarters – California, U.S.
♦ Google News Lab Lead (Asia-Pacific) – Irene Jay Liu