BANKING & FINANCE
RBI sets up committee under YH Malegam to monitor bad loans, rising cases of frauds, audits
Reserve Bank of India (RBI) has constituted an expert committee under the chairmanship of YH Malegam to look into a range of issues relating to classification of bad loans, rising incidents of frauds and effectiveness of audits.
RBI Committee to monitor bad loans, rising cases of frauds, audits
i. Y H Malegam is a former member of the Central Board of Directors of RBI.
ii. Other member of the Committee: Bharat Doshi – Member of Central Board of RBI, S Raman – Former Chairman and MD of Canara Bank and Nandkumar Saravade – Chief Executive Officer of Reserve Bank Information Technology Pvt Ltd (ReBIT). A K Misra – Executive Director of RBI will be the Member-Secretary of the committee.
iii. The committee will look into the reasons for high divergence observed in asset classification and provisioning by banks as compared to revelations from RBI's supervisory assessment. It will also recommend steps to prevent it.
iv. Factors leading to an increasing incidence of frauds in banks and the measures needed to prevent it will also be examined by the committee.
v. Besides, the committee will examine the role and effectiveness of various types of audits conducted in banks in mitigating such divergence and frauds.
EPFO lowers interest rate to 8.55 pc for 2017-18
On February 21, 2018, Employees' Provident Fund Organisation (EPFO) declared that rate of interest on employees' provident fund for 2017-18 will be 8.55 per cent.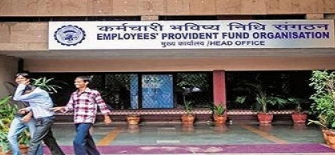 i. This marks 0.10 per cent reduction as compared to 8.65 per cent for 2016-17.
ii. This is the second consecutive year, that EPFO has decreased the interest rates for its subscribers. 8.65 per cent for 2016-17 was 0.15 per cent lower as compared to 8.8% for 2015-16.
iii. As per the prevailing norms, all units employing 20 or more employees are mandatorily covered under the social security schemes run by the EPFO.
iv. EPFO currently has more than 5 crore members and manages a corpus of over Rs 10 lakh crore.
Quick Facts about EPFO:
♦ Founded in – 1952
♦ Headquarters – New Delhi
BUSINESS
Odisha approves long-term linkage policy for bauxite
On February 21, 2018, Odisha State Cabinet approved long-term bauxite linkage policy that would help Vedanta's Lanjigarh alumina refinery to source bauxite from government-owned Odisha Mining Corporation (OMC).
Rationale behind Odisha's long-term linkage policy for bauxite:
i. Vedanta, which has invested more than Rs 50000 crore in two smelters, refinery and power plants in Odisha has been facing constraints in ore supply as it has no captive blocks in Odisha.
ii. Due to raw material crunch, Vedanta had set a target to produce only 1.25 million tonnes in 2017-18.
iii. As per Odisha State Cabinet's decision, 70 per cent of the total production by OMC will now be available for long-term linkage.
Quick Facts about Odisha:
♦ Capital – Bhubaneswar
♦ Current Governor – S.C. Jamir
♦ Current Chief Minister – Naveen Patnaik
♦ Important National Park – Bhitarkanika National Park
India notifies revised tax treaty with Kenya
On 19th February 2018, Indian government notified the revised Double Taxation Avoidance Agreement (DTAA) between India and Kenya.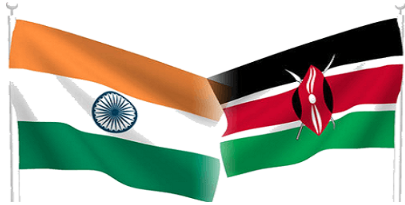 India notifies revised tax treaty with Kenya:
i. It has been stated that, the revised DTAA will enhance transparency in tax matters, control tax evasion, and eliminate double taxation. It will also improve the flow of investment, technology and services between India and Kenya.
ii. The revised DTAA offers reduction in withholding tax rate on dividend and interest to 10 % from 15 %.
iii. The withholding tax rate on royalties, and fees for management, professional, technical services has been decreased to 10 % from 20 % and 17.5 % respectively..
iv. The revised DTAA issues a new Article on Limitation of Benefits to provide treaty benefits to bona-fide residents of India and Kenya. It will also prevent treaty abuse by third country residents. It will enable domestic law to prevent tax evasion.
v. The revised DTAA has been upgraded to the latest international standard to make available exchange of information to the maximum extent.
vi. Also a new Article on Assistance in Collection of Taxes has been issued to provide assistance in collection of tax revenue claims between India and Kenya.
About Double Taxation Avoidance Agreement (DTAA):
♦ Established – 1985
♦ Participating Countries – India & Kenya