When will CAT 2018 Notification be out?
Notification Released: CAT 2018 Notification released on 29th July.
Important details regarding CAT 2018 Application and Exam:
Application Date: 8th August, 2018.
Registration Link: iim cat 2018.ac.in.
Last Date for applying for CAT: 19th September, 2018.
CAT 2018 Form Correction Window: 27th September - 30th September, , 2018
Release of Admit Card: 24th October – 25th November, 2018
CAT 2018 EXAMINATION DATE: 25th November, 2018
CAT 2018 Result Date: Second Week of January, 2019
Application fee:
For General category: Rs 1900
For SC/ST/PWD and other reserved categories: Rs 900
Conducting Body:
IIM Calcutta will be conducting and managing the CAT 2018 registration and exam. IIM C would be conducting the exam after 6 years.
Various Courses for CAT Preparation: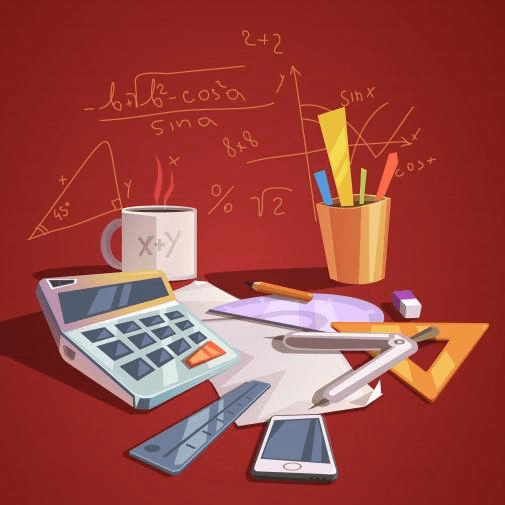 Quantitative Aptitude (Maths) - Prep Tests, Videos & Notes
40 docs68 videos105 tests
What is the CAT Exam? History of CAT and how did the evolution happen?
Before 2009, CAT was a pen and paper based test conducted on a single day for all candidates. The pattern, number of questions and duration have seen considerable variations over the years.
On 1st May 2009, it was announced that CAT would be a Computer Based Test starting from 2009. The first computer based CAT had some technical issues. The issue was so serious that it prompted the Government of India to seek a report from the convenor. Since 2014 onwards, CAT has been conducted by Tata Consultancy Services (TCS).
CAT 2015 and CAT 2016 were 180-minute tests consisting of 100 questions ( Quantitative Ability (QA): 34 questions, Verbal Ability and Reading Comprehension (VARC): 34 questions, and 32 from Data Interpretation and Logical Reasoning (DILR)).
CAT 2017 was conducted by Indian Institute of Management IIM Lucknow (IIM-L). In 2017, 2.32 lakh candidates appeared in the exam. CAT 2017 was conducted successfully on November 26, 2017 (Sunday).
The CAT 2018 will be conducted in a single day over two sessions, forenoon and afternoon. The result of CAT 2018 will be announced in the first week of January 2019. The results will be announced online and through SMS. The candidates can download their scorecards from the official website.
CAT scores are valid for admission to all the 20 IIM campuses and all the tier one, tier two and many tier three B-schools across India. The IIMs fix their own minimum CAT cut off percentile to screen candidates for admission.The cutoff remains high every year (90-100). However, final offer of admission is based on the composite score of candidate's academic performance, CAT score, GD/PI score and other aspects.
The CAT question paper and answer keys were released for the first time in 2018 (for CAT 2017 exam) and the candidates were allowed to raise objection to answers they found any incorrect.
Apart from 20 IIMs, CAT scores are used for admission to various management institutes across the country. It is the gateway to 20 IIMs and several other top B schools.
Exam Pattern & Syllabus for CAT 2018 on Nov 25
CAT conducting authorities will follow the under mentioned exam pattern for the Common Aptitude Test 2018-
The question paper is divided into 3 parts:
Quantitative Aptitude: 34 Questions in 60 Minutes (102 marks)
Data interpretation & logical reasoning: 32 Questions in 60 Minutes (96 Marks)
Verbal comprehension and learning: 34 Questions in 60 Minutes (102 Marks)
Total: 100 Questions Time: 180 Minutes Total: 300 Marks
As per the revised exam pattern of CAT 2018, exam will consist of 3 sections with a total of 100 questions. You need to ensure high score in each of the sections as there is also a sectional score cut off in IIMs for shortlisting.
Mode of Exam: Computer-based test
Total Questions: 100
No. of Sections: Quantitative Ability, Verbal and Reading Comprehension, and Data Interpretation & Logical Reasoning
Exam duration: 3-hour duration exam, where one hour is assigned to each section.
Questions with negative marking (MCQs): 75
Questions w/o negative marking (non-MCQs): 25
Marking Scheme: +3 marks for correct answer; -1 mark for wrong answers.
Eligibility Criteria for CAT 2018
Why is it important to verify eligibility criteria before applying?
Wrong information provided at the time of registration will result in rejection of the application form.
The required set of certificates will be verified at the time of the interview, those who fail to do so will not be considered for admission.
Age Criteria & Qualification Criteria:
There will be no age restriction for taking the CAT examination.
Qualifying Exam: Candidates must have a bachelor's or its equivalent degree.
Minimum Marks: Pass the above exam with at least 50% marks or equivalent CGPA (45% marks for SC/ST/PWD categories).
Candidates who can apply:
Appearing for the final year of Bachelor's degree/equivalent qualification examination.
those possess an equivalent examination recognized by the MHRD, Government of India (including AMICE of the Institution of Civil Engineers (India) as an equivalent qualification)
must possess a Bachelor's Degree with at least 50% marks or equivalent CGPA (45% for SC, ST and PWD/DA category).
Note: Percentage obtained in bachelor's degree would be calculated on the basis of practice followed by the concerned university/institution. In case of grades/CGPA, the conversion would be based on the process defined by the concerned university/ institution. In absence of any percentage conversion scheme, candidate's CGPA will be divided by maximum possible CGPA and multiplying the result with 100.
CAT 2018 Online Application
The CAT Registration 2018 is a 30 minutes process and the candidates should collect all the required documents/material before starting their CAT registration and Application Process.
CAT 2018 Application Form has been started from 8th August and is available only till 19th September. The entire procedure will be conducted in online mode only at iimcat.ac.in.
Quick Facts:
CAT Registration Form: 5-page documents
Registration Window: Minimum for 45 days
CAT Application form is a part of Registration form only.
IIMs sends unique CAT registration ID and Password to login into the online portal of the Common Admission Test.
Applying online will mean that you have to opt for the relevant management programs in all the 20 IIMs mentioned in the registration form.
CAT Application Form 2018
How to fill the CAT 2018 Application Form (How to Register for CAT 2018)
CAT 2018 Application Form can be filled in online mode only. In order to apply for CAT, candidates have to visit the official website of CAT and register themselves first.
Post registration, candidates can simply follow the steps discussed below to fill and submit their form:
Step 1. Log onto the official website of Indian Institute of Management https://iimcat.ac.in
Step 2. Register at 'New Candidate Registration' then Register yourself with a valid Email ID and Phone number.
Step 3. Complete the single page CAT 2018 Registration Form in 3 minutes
Step 4. IIM will send the login credentials to the candidates through SMS and email. OTP received from CAT Centre 2018 to login again as registered Candidate and fill in the CAT application form.
Step 5. After receiving the login credentials, candidates have to log into the application window and fill up the online application form which is divided into the following areas-
Personal Details
Contact Details
Academic Details
Work Experience
Selecting IIMs to apply for
Selecting Test Centres and Interview Cities
Step 6. Candidates are advised to review the application form once filled. Make sure to upload the necessary documents with the form that include:
Photograph - jpeg format
Signature - jpeg format
Photograph should be clear and the signature should be legible enough in order to be eligible.
Application Fee Payment
CAT 2018 Registration Fee for General candidates is INR 1900 and INR 1000 for reserved category candidates.
Candidates have to pay the application fee through online mode after completing the application form.
MODES OF PAYMENT FOR CAT 2018:

Credit Card
Debit Card
NEFT
Net Banking
Demand Draft
After completing the application form, click on the PAY option after saving.
CAT 2018 Admit Card
Admit cards for CAT 2018 will be available for download from 24th October, 2018 till the examination date. Registered candidates can download their admit cards by using their login ID and password.
The CAT 2018 test takers must download their admit cards and take a printout of it before the last date as no hard copies will be sent by post.
It is mandatory for all candidates to carry the Admit card to the exam hall. Any candidates found not carrying the admit card will not be allowed to take the test.
CAT 2018 Results
The CAT results are announced by the IIM which conducts it in a particular year, in the first week of January but CAT 2018 results will be announced in the second week of January 2019 as per the official notification.
The scorecards will be made available for download on the official CAT website, from where candidates can access their results by using their login IDs and password.
CAT 2018 Answer Key
In the first ever case, CAT allowed test takers to file objection if they find any discrepancy in the answers of CAT 2017 question paper. The examination conducting authorities released the question papers of CAT 2017, answer key and objection form on December 7, 2017. This is the first time since 2009 that CAT questions, answer keys and objection forms were issued.
CAT 2018 Cut-Off
The campuses of Indian Institute of Management fix their own minimum cut off percentile to screen candidates for admission. The cutoff remains high every year (90-100). However, final offer of admission is based on the composite score of candidate's academic performance, CAT score, GD/PI score and other aspects.
According to reports, IIM Ahmedabad fixed 81.53 percentile as the minimum cut-off for General category students for AWT-PI round for 2018-2020 batch. Some candidates with less than 95 percentile were shortlisted for the WAT-PI round of IIM Bangalore.
CAT 2018 Counselling
CAT COUNSELLING DETAILS
Candidates are shortlisted by IIMs and other participating institutes on the basis of CAT Cutoff. Some IIMs also consider past academic performance, work experience etc.

The shortlisted candidates have to appear for Written Ability Test (WAT)/Group Discussion (GD)/Group Activity (GA)/Extempore Activities and Personal Interview rounds.

Final selection is made on the basis of the cumulative scores of CAT, WAT/GD-PI rounds and other factors like overall candidate profile including past academic records, work experience, extracurricular activities, gender and academic diversity.

Older IIMs and non-IIM B-schools conduct separate selection procedure in multiple locations.

The new IIMs conduct Common Admission Process (CAP) where WAT-PI rounds are conducted by the selection committee of the new IIMs. IIMs declare separate shortlists and final selection list but the selection process is common.

Counselling or Common Admission Process is not conducted for CAT, the admission are conducted by institutes individually on the basis of group discussion and personal interview (GD/PI).
Selection criteria and minimum cut off marks are also fixed individually by each institute.
For CAT 2018, various MBA institutes including the IIMs are expected to release their admission criteria and selection process from August 2018 onwards. Many management institutes including FMS, SPJIMR, IMT start their registration process for admissions much before the CAT exam is conducted, however the IIMs begin their admission process only after the results are declared, as they consider CAT registration as application for admission too.
The selection procedure followed by IIMs consists of Group Discussion (GD), Written Ability Test (WAT) and Personal Interview (PI) rounds. These are explained briefly as follows-
Candidates shortlisted based on their CAT scores have to appear for GD, WAT and PI rounds held by the IIMs or other b-schools.
WAT round: In this, students have to write an essay on the topic provided by the institute. The topic can be related to socio-political issues, current affairs or some idea. The essay should generally be completed within 30 minutes.
GD round: Applicants are divided into groups of 8-10 members wherein, they are required to discuss about the given topic.
PI (Personal Interview): This is the final round wherein aspirants are interviewed by a panel of 4-8 judges. This panel assesses the profile of individuals to see if he is fit for the chosen course.
Many top business schools follow a similar selection process. After all the rounds are conducted the institutes publish the final merit list. This list is created after considering all rounds of selection and CAT 2019 scores. Candidates are offered admission to various courses based on this merit list.
Other Top Management Exams in India
(Exams similar to CAT you can apply for)
XAT 2019 – Registration to begin in the second week of August 2018
MAT 2019 – Registration to begin in the first week of March 2018
GMAT 2019 – Registration runs throughout the year
NMAT 2019 – Registration to begin in the second week of August 2018
MAT 2019- Management Aptitude Test
TANCET MBA 2019: Tamil Nadu Common Entrance Test
TISSNET 2019: Tata Institute of Social Sciences National Entrance Test Conducted by Tata Institute of Social Sciences, Mumbai
CMAT 2019: Common Management Admission Test Conducted by National Testing Agency

XAT 2019 Preparation: Part Test and Full Mock Test series
Includes 1 doc & 18 tests

SNAP 2018 Preparation: Part Test and Full Mock Test series
Includes 1 doc & 9 tests
NMAT 2018 Preparation: Part Test and Full Mock Test series
Includes 1 doc & 16 tests

IIFT 2018 Preparation: Part Test and Full Mock Test series
Includes 1 doc & 40 tests
Parting Ten Tips for Your CAT preparation
Candidates are advised to select those topics which they are confident about, rather wasting time on weak topics
Aspirants must practice test papers for understanding the exam pattern. Firstly, understand the exam pattern & syllabus by going through previous years question papers & official guidelines.
Access your abilities and strong subjects in every 10-15 days
Management schools seek to test understanding of basic concepts that the students possess so prepare accordingly.
Study from the good online courses which have the best videos, notes and most importantly ample tests for practice.
Make your personal short notes on short tricks & important topics.
Avoid unhealthy food/drinks and stay fit & healthy around the exam dates.
Try to solve one online mock test every day.
Revise each section of the exam for once in the last week.
To avoid the last minute hassle, be ready with admit card, pen and other items.
Courses for CAT Preparation:
Verbal
Quant
LR
DI
Mocks
Android Apps for CAT Preparation:
EduRev App: Editor's Choice App with 4.7 stars after 6000+ ratings with 250K+ downloads. Contains mocks, 10,000+ practice questions, Videos for each Chapter.
CAT App: App made just for CAT Preparation
Avail the EduRev Infinity Launch Offer: All that you need for CAT in INR 999 (Launch Offer). Courses for CAT, XAT, SNAP, NMAT with videos, tests and revision notes/shortcuts all in the price of a couple of books. Highest Rated Content an App with past 100 + students getting above 99 percentile in the last year after relying only on EduRev's Content.
CAT 2018 Quick Summary Infographic: