UPSC : Caste, Peasant and Trade Union Movements UPSC Notes | EduRev
All you need of UPSC at this link:
UPSC
South India
Justice Movement
It was an intermediate caste movement launched in Madras around 1915-16 by C.M Mudaliar, T.M. Nair and P. Tyagaraja Chetti on behalf of intermediate castes' (like Tamil Vellalas, Mudaliars, and Chettiars; Telugu Reddis, Kammas and Baliza Naidus; and Malayali Nairs) and against Brahmin predominance in education, government service and politics.
They founded a new political party, known as the "Justice Party" which exhibited its loyalty to the British government in the hope of getting more government jobs and representation in the new legislatures.
SeIf Respect Movement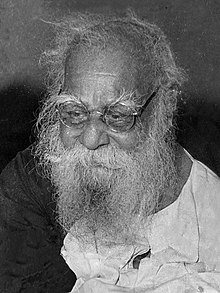 E.V. Ramaswami Naicker
It was a populist and radical movement founded in 1925 in Tamilnadu by E. V. Ramaswami Naicker popularly known as "Periyar", against the Brahmin dominations.
Non-Tribal Movements

Movements, area affected & Leaders

Causes and Conseuences

1

Sanyasi Revolt (Bengal 1760-1800) led by religious monks and dispossessed zamindars.

Against restrictions imposed by the English company on visit of holy places and ruin of peasant and zamindars.

2

Revolt of Velu Thampi (Travancore 1805-09) Led by Velu Thampi, Dewan of Travancore.

Financial burden imposed on the state by the British through the subsidiary system. Defeat of Velu Thambi and fall of Travancore to British in 1809

3

Rebellion of the Paiks (Orissa 1804-06) Led by aja of Khurda & later by Jagabandhu.

British occupation of Orissa and resentment of Paiks against British land revenue policies. Finally suppressed by the British.

4

Revolt of Rao Bharmal (Cutch and Kathiawar 1816) Led by Rao Bharmal, ruler of Kutch.

Interference of the British in the internal affair of Cutch. Final defeat & disposal of Rao Bharmal

5

Revolt of Ramosis (Poona 1822-29) Leaders- Chittur Singh and Umaji.

Annexation of Peshwa's territory by the British in 1818 resulting in large scale unemployment among Ramosis. British pardoned them after defeating them.

6

Kittur Rebellion (Kittur in Karnatka 1824-Led by Channamma & Rayappa.

Refusal of British to recognise the adopted son of Shivalinga Rudra (Chief of Kittur) as the Chief after the death of Shivalinga and assumption of administration of Kittur by British.

7

Sambalpur Revolt (Sambalpur Orissa 1827-40). Led by Surendra Sai.

Interference of British in the internal affairs of Sambalpur. Surendra Sai was finally arrested and imprisoned by the British (1840).
It advocated weddings without Brahmin priests, forcible temple entry, burning of the Manusmriti and outright atheism at times.
Periyar founded a Tamil Jouzrnal, "Kudi Arasu", in 1924 in order to propagate his ideas.
Nadar Movement
In the Remmad district of South Tamilnadu, an untouchable caste of toddy tappers, and agricultural labourers, originally called "Shanans", emerged as a prosperous mercantile class by the end of the 19th century, and began to call themselves by the prestigious title of "Nadars" and to claim Kshatriya status.
They organised a "Nadar Mahajan Sangam" in 1910, imitated upper caste customs and manners (Sanskritization) and raised funds for educational and social welfare activities.
Movement of The Pallis
In northern Tamilnadu, the Pallis, a lower caste people, began to claim Kshatriya status from 1871.
They called themselves "Vanniya Kula Kshatirya" and imitated upper caste customs like the taboo on widow remarriage.
Ezhava Movement
The untouchable Ezahavas to Kerala, under the leadership of Nanu Asan (also known as "Narayan Guru"), began in the early 20th century and also imitate some of the customs of the higher castes.
In the later period they became the firmest supporters of the communists in Kerala.
Nair Movement
In the state of Travancore the intermediate caste of Nairs (numerically the dominant caste) started in the late 19th century a strong movement against the social and political domination of the Nambudri Brahmins and the non-alayali Brahmins (Tamil and Maratha).
C.V. Raman Pillai organised the Malayali Memorial (1891) which attacked Brahmin predominance in government jobs, and his historical novel "Martanda Varma" (1891) attempted an evocation of the lost Nair military glory, but his group was easily accomodated within the official elite by the late 1890's.

C.V. Raman Pillai

After 1900, however, a more energetic Nair leadership emerged under K. Rama Krishna Pillai and M. Padmanabha Pillai. The former edited the "Swadeshabhimani" from 1906 till 1910 when its attacks on the court and demands for political rights led to his expulsion from Travancore.
Padmanabha Pillai founded the Nair Service Society (1914) which worked for the social and political advancement of the Nairs.
Western India
Satyashodak Movement
It was a movement started by Jyotiba Phule in Maharashtra.

Jyotiba Phule

Phule, through his book "Ghulamgiri" (1872), and his organisation "Satyashodak Samaj" (1873), proclaimed the need to save the lower castes from the hypocritical Brahmins and their opportunic scriptures.
This movement was dual in character. That is, it has an urban elite-based conservatism (the trend representing the desire of the urban-educated members of the intermediate and lower castes to move upwards in the social ladder by sanskritization) as well a more genuine rural mass-based radicalism (the trend representing the desire of the rural Maratha peasants to do away with the evils of the caste system itself).
Tribal Movements
Movements, area affected & Leaders
Causes and Consequences
1
Santhal uprising (Rajmahal Hills-Santhal Pargana Bihar 1855-56) led by Sidhu and Kanhu
Against the ill treatment at the hands of revenue officers, oppression of police and extortion of landlords and money lenders. Brought under control through excessive British military operation.
2
Naikdas (Panch Mahals-Gujarat 1858-59 and 1868) led by Rupsingh and Joria Bhagat.
Against ban on use of forest for grazing and timber. They also wanted to establish their own laws 'Dharma Raj.'
3
Kacha Nagas (Cachar-Assam 1882) led by Sambhudam.
Revolted against the British activities in their areas. They attacked the whites but were suppressed.
4
Mundas (Ulgulan) (Chottanagpur 1899- 1900). Led by Birsa Munda.
Against the erosion of their Khuntkatti land system, recruitment of forced labour (Beth-Begari) and against the activities of the Christian missionarises. They attacked churches and police station. Birsa Munda was taken prisoner by the British and the movement was suppressed.
5
Bhils (Banswara, Suthi Dungapur-Rajsathan 1913) led by Govind Guru.
Began as a temperance and purification movement and developed into movement for Bhil Raj. Suppessed by British armed intervention.
6
Oraons (Chottanagpur 1914-15) led by Jatra Bhaghat and Tana Bhagat.
Started By Jatra Bhagat for monotheism. Abstention from meat, liquor & tribal dances and return to shifting cultivation. It developd links with Gandhian Nationalism but was suppressed by the British.
7
Kukis (Mainipur1917-19) led by Jadonang.
Resentment against recruitment of forced labour and ban on shifting cultivation. It was finally suppressed.
Mahar Movement
It was the movement of the untouchable Mahars of Maharashtra under the leadership of Dr. B.R. Ambedkar (their first graduate) from 1920's. Their demands included the right to use tanks and enter temples, abolition of the 'Mahar watan' (traditional services to village chiefs), and separate representation in the legislative councils. From 1927, some of them even started burning of the Manusmriti as a symbol of a sharper break with Hinduism.
In the late 19th century also the Mahars organised themselves under Gopal Baba Walangkar, an ex-serviceman and demanded more jobs in the army and other government services.
Northern and Eastern India
Kaivartas of Midnapur in Bengal, belonging to a lower caste but economically being well-off, began calling themselves "Mahishyas", and started a "Jati Nirdharani Sabha" (1897) and a "Mahishya Samithi (1901), which later played a prominent role in the nationalist movement.
Namasudras of Faridpur in Bengal, an untouchable caste of poor peasants, started developing associations after 1901 at the initiative of a tiny elite of educated men and some missionary encouragement.

Namasurdas of bengal

Kayasthas of Northern and Eastern India, having interprovincial professional connections, started an All-lndia Kayastha Association and a newspaper, the Allahabad-based "Kayastha Samachar" by 1910.
But on the whole, in northern and eastern India, Brahmin domination was less clear-cut, with other high-caste groups (like Rajputs and Kayasthas in Uttar Pradesh and Bihar, and Vaidyas and Kayasthas in Bengal) serving as buffers. Hence, mobilisation along caste lines came much later in these regions than in western and southern India. Further, movements of the lower and intermediate castes in these regions were not as prominent and powerful as those in Western and Southern India.