3. Reduction of the speed of incoming traffic by bending its path: The speed of vehicles entering into the intersection can be reduced by bending the path to the intersection approach. However as far as possible the path of the major traffic stream should not be bent. The above technique is shown below in Fig. 31:8.
4. Reduction of speed of traffic by funneling: The funneling technique can also be used for reducing the speeds of the incoming vehicles. Due to the decrease in the width of the lane at the approach, the drivers tend to reduce the speed of their vehicles near the intersection. Fig. 31:9 shows the funneling technique used for reduction of speed.
5. Protection for turning vehicles/crossing conflicting traffic streams: Provision of a refuge area between the two opposing streams allows the driver of a crossing vehicle to select a safe gap in one stream at a time and also provides a safer crossing maneuver. Fig. 31:10further clarifies the above statement. 6. Discourage prohibited turns by island placement and shape: Undesirable and prohibited turns can be discouraged by the proper selection of shape and location of the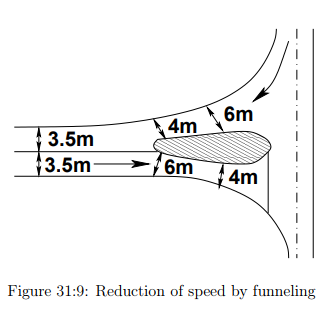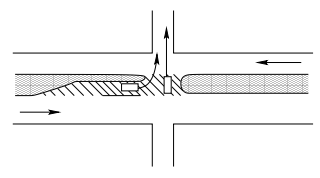 Figure 31:10: Refuge area for protecting crossing or turning traffic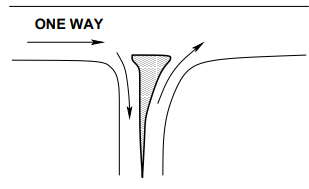 Figure 31:11: Properly placed islands discourage prohibited movements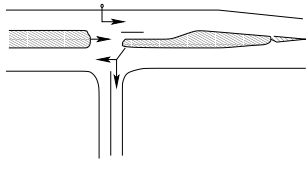 Figure 31:12: Location of signal posts on medians at intersections
islands. Fig. 31:11 shows how prohibited turns can be discouraged by proper shaping and placement of islands.
7. Providing locations of traffic control devices: Channelization may provide locations for the installation of essential traffic control devices, such as stop and directional signs, signals etc. Fig. 31:12 shows how channelizing devices can also be used for locating traffic control devices.
Channelizing devices
A channelizing device can be defined as any structure which helps in providing Channelization. These can be wide raised medians, non-traversable road islands, traversable raised curbs or even flush channelizing devices. A brief description of the various devices which are used for the purpose of Channelization are given in the following sections.
1. Wide Raised Medians
In this form of channelizing device, a raised wide separator is constructed between the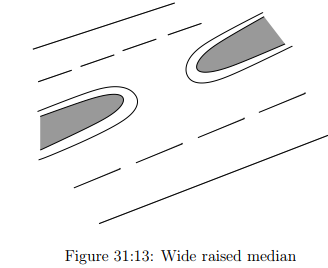 two opposing lanes and the space on the separator (median) is used either for planting some trees and/or for providing space for traffic signs etc. Fig. 31:13 shows a typical wide raised median on a freeway. A median varying between 1.2 m and 30 m in width may be employed. The higher values of width are adopted on freeways, where sufficient space is available for the construction of these. In addition, a well-landscaped wide median will also provide aesthetic benefits to the surrounding neighborhood. A wide median, if attractively landscaped, is often the most aesthetically pleasing separation method.
2. Non- traversable Raised Islands
In this type of device, a narrower and a higher median than the traversable island is constructed between the opposing lanes. This class of device has the advantage of a narrower median, but its use should be restricted to approach roadways with vehicle speeds of 60 kmph or below. These are generally 15 to 20 cm high and about 60 cm in width. Due to the height, most of the vehicles are not able to cross the median, and hence the name. Fig. 31:14 shows a non-traversable raised island constructed on a roadway. These devices are substantial enough that each installation should be carefully designed, as an inappropriately placed median can constitute a hazard if struck by an errant vehicle and hence the severity and crash risk is highly increased on the roadways having non-traversable raised islands.
3. Traversable Raised Curb Systems
In this device, a narrow and mountable type of raised curb is constructed to separate the traffic moving in the opposing lanes. This class of channelizing device is the narrowest, and therefore the easiest to fit in a wide range of roadway cross-section widths. The curb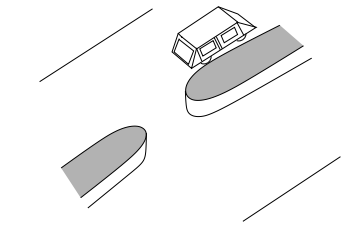 Figure 31:14: Non-traversable Raised Island (source: [13])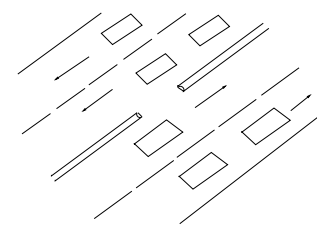 Figure 31:15: Traversable Raised Curb System (without vertical panels)
is up to 10 cm in height and up to about 30 cm in width. Curbs are formed with a rounded shape that will create minimal vehicle deflection upon impact. Generally, it is used with reboundable, reflectorized vertical panels to provide a visual deterrent to the drivers to cross over to opposite traffic lane. The main advantage of this type of device is that it can be installed on existing roadway centerlines, without the need for widening the roadway approaches to the crossing. Figs. 31:15 and 31:16 shows traversable raised curbs with and without vertical panels.
4. Flush Channelization
In this type of Channelization, a variety of treatments, including raising them above the pavement just slightly (2 to 5 cm); the application of pavement markings and other types of contrasting surfaces etc are possible. These may also be unpaved where they are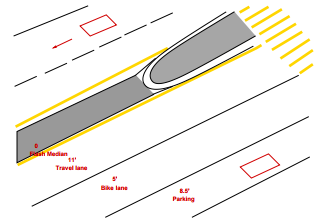 Figure 31:16: Traversable Raised Curb System (with vertical panels)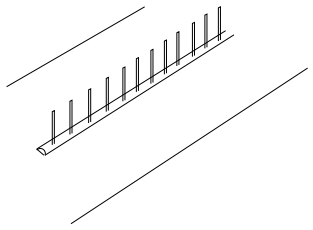 Figure 31:17: Flush island providing Channelization objectives formed by the pavement edges of existing roadways. In areas where snow plowing may be necessary, flush islands are the preferred design. Fig. 31:17 below shows how flush islands can also be used for achieving channelizing objectives. The area seen flushed with the road surface in Fig. 31:17 is the flush island.