Weavers, Iron Smelters and Factory Owners
This chapter tells the story of the crafts and industries of India during British rule by focusing on two industries, namely, textiles and iron and steel. Both these industries were crucial for the industrial revolution in the modern world. Mechanised production of cotton textiles made Britain the foremost industrial nation in the nineteenth century.
And when its iron and steel industry started growing from the 1850s, Britain came to be known as the "workshop of the world". The industrialisation of Britain had a close connection with the conquest and colonization of India. You have seen (Chapter 2) how the English East India Company's interest in trade led to occupation of territory, and how the pattern of trade changed over the decades.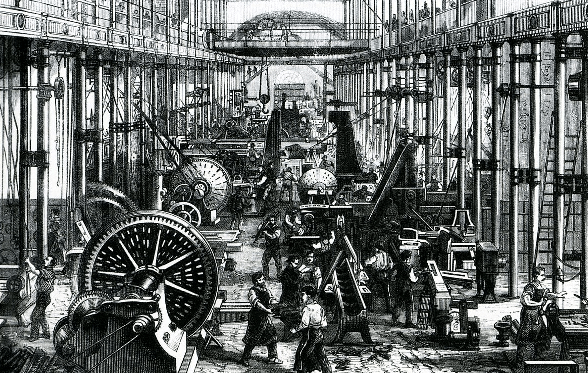 Fig. Industralisation effects
In the late eighteenth century the Company was buying goods in India and exporting them to England and Europe, making profit through this sale. With the growth of industrial production, British industrialists began to see India as a vast market for their industrial products, and over time manufactured goods from Britain began flooding India.
How did this affect Indian crafts and industries?
This is the question we will explore in this chapter.
Patola was woven in Surat, Ahmedabad and Patan. Highly valued in Indonesia, it became part of the local weaving tradition there. Indian Textiles and the World Market Let us first look at textile production. Around 1750, before the British conquered Bengal, India was by far the world's largest producer of cotton textiles. Indian textiles had long been renowned both for their fine quality and exquisite craftsmanship.
They were extensively traded in Southeast Asia (Java, Sumatra and Penang) and West and Central Asia. From the sixteenth century European trading companies began buying Indian textiles for sale in Europe. Memories of this flourishing trade and the craftsmanship of Indian weavers is preserved in many words still current in English and other languages. It is interesting to trace the origin of such words, and see what they tell us.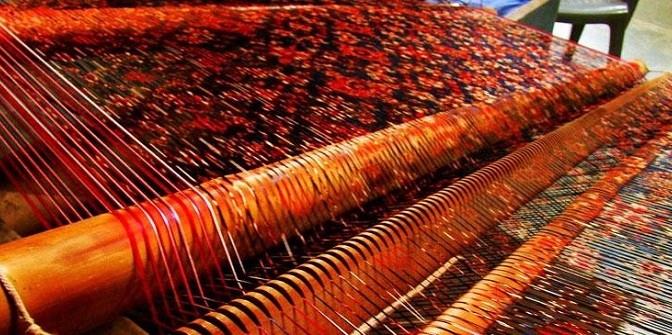 Fig: Indian textile industry.
Words tell us histories European traders first encountered fine cotton cloth from India carried by Arab merchants in Mosul in present-day Iraq. So they began referring to all finely woven textiles as "muslin" – a word that acquired wide currency.
When the Portuguese first came to India in search of spices they landed in Calicut on the Kerala coast in south-west India. The cotton textiles which they took back to Europe, along with the spices, came to be called "calico" (derived from Calicut), and subsequently calico became the general name for all cotton textiles.
There are many other words which point to the popularity of Indian textiles in Western markets. In Fig. 3 you can see a page of an order book that the English East India Company sent to its representatives in Calcutta in 1730.
The order that year was for 5,89,000 pieces of cloth. Browsing through the order book you would have seen a list of 98 varieties of cotton and silk cloths. These were known by their common name in the European trade as piece goods – usually woven cloth pieces that were 20 yards long and 1 yard wide.