Air
We breathe in air to live. Air is all around us. We cannot see air but we can feel it. We cannot live without air. People, plants and animals need air to live. Air helps kites, birds, aeroplanes and helicopters to fly. Balloons too have air in them which helps them float.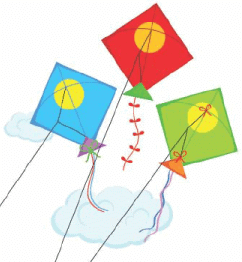 Air can be hot, warm, cool and cold. Moving air is called wind. Slow moving and soft wind is called breeze. A very strong wind with thunder and lightning is called a storm.
Dos and Don'ts
Dust and smoke makes the air dirty. Dust is fine dry powder made of tiny particles. Smoke is the gas that escapes from cars and factories.
We should breathe clean and fresh air. Dirty air can make us sick.
Plants keep the air clean. We must grow more plants to keep the air clean.
We should try to reduce dust and smoke coming from cars, auto-rickshaws, buses and factories.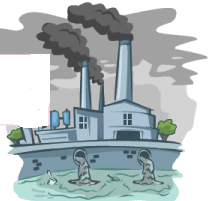 Water
People, plants and animals need water to live. We also need water for drinking, cooking, cleaning and bathing. Plants need water to grow.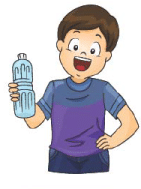 Types of Water Bodies
Did you know, there is more water on earth than land? Take a look at some water bodies.
How Do We Get Water?
The main source of water is rain. Rainwater gets collected in oceans, rivers, ponds and seas.
Some rainwater goes deep inside the ground. This water is known as underground water. People use tube wells and hand pumps to draw out underground water.
Save Water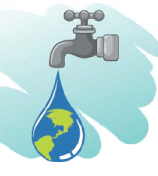 Water is precious! Let's save every drop!
We should keep water bodies clean.
We should always drink filtered water.
Do not bathe or wash clothes in any water body.
We should turn off taps after every use.
Do not take animals for bathing in rivers.
Do not throw garbage in any water body.
Words to Know
float: (here) to slowly move through air

particles: extremely small pieces of something water

bodies: water features on the Earth's surface such as ponds, lakes or rivers

source: (here) the beginning point of something

filtered: (here) water that has been passed through a filter to remove the dirt it had