MATH FORMULAS
Chase Down:
Distance Ahead = (Rates Subtracted) x (Time to chase down) 
Example:

Work Formula:
Work = 

  = time to finish the job working together 
A and B represent the time it takes for each individual to finish the job alone
Example:

Overlapping Sets:
You'll see one, possibly two overlapping sets questions. These questions involve any two traits. Some will share both, some neither, some one and not the other.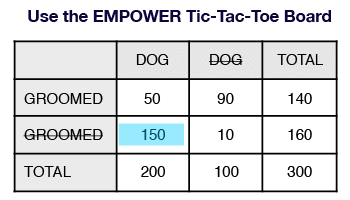 Example:
A pet kennel houses 300 pets over the course of a week.  Of the pets housed, 200 were dogs and 140 were groomed at the kennel. If 10 of the pets are neither dogs nor groomed, then how many pets were dogs that were not groomed? 
(A) 50 
(B) 90 
(C) 140 
(D) 150 
(E) 160