Seed:
Seed is a part of the flower which gives birth to a new plant. It is surrounded or protected by seed coat that contains food in it. It is the result of fusion of male and female sex gametes. Embryo develops inside it. Seed enclosed in an ovary is an essential feature of the flowering plant.
Look at the following picture of internal parts of seed: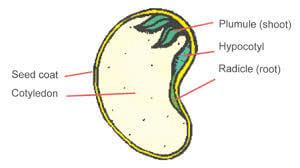 Fig: Internal parts of seed
Embryo
Immature plant from which new plant is grown is called embryo. Embryo consists of precursor tissues for the leaves, roots, stems etc. it has cotyledons, radical and plumule.
Cotyledons
It provides food thus this is the first photosynthetic organ of the plants.
Radicle
Radicle develops into root system so called - ve phototrophic, or + vely geotropic.
Plumule
Plumule grows into shoot system thus called positively phototrophic or negatively geotropic.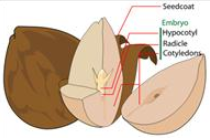 Fig: Plumule
Seed is protected by seed coat which is called as testa. It is usually hard and tough.

Micropyle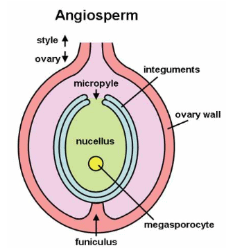 Fig: Testa
Micropyle allows the pollen tube to enter the ovuie for fertilization. Water also enters into the seed through the micropyle for germination. Germination is defined as the growing and developing of embryo into a mature plant.
See the given picture of growth of embryo into a mature plant: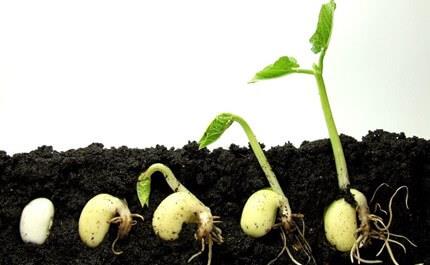 Fig: Germination of seed
Essential Condition for Germination
Water
Air
Warmth
Food (Which comes from cotyledons)
Dispersal of Seeds
Seed dispersal means transportation of seeds from one place to another.
The following agents help in the dispersal of seed:
(a) Wind
(b) Animals
(c) Water
(d) Birds
(e) Explosion method
Dispersal of seeds avoid gathering of many plants to grow at one place. Nature has developed mechanism to scatter the seeds of plants to different places to ensure proper water, sunlight and soil etc to the developing seeds.
Seeds Dispersed by Wind
Winged seeds can be easily carried by the wind. e.g. maple, pine. Seeds have hairs that help in dispersing through wind e.g. dandelion, poplar etc.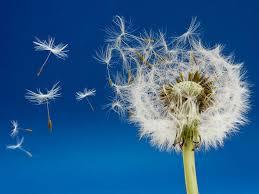 Fig: Dispersal of seed by wind (Dandelion)
Seeds Dispersed by Water
A type of seeds floats in water so called buoyant seeds. E.g. water lily.
These seeds are dispersed by the water bodies. E.g. coconut has fibrous outer covering that helps in floating from one place to another. Other examples are milkweed mangrove, palm trees etc.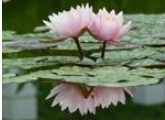 Fig: Buoyant Seed
Seeds Dispersed by Animal
Seeds which dispersed by animals are brightly colored.
It has tasty pulp, e.g. raspberry
It has spines or hooks, which get stacked on the animal's body, e.g. date, goose grass. Girds and monkeys eat different types of seeds at one place and leave its seeds on some other places, e-g. fig, strawberries, etc.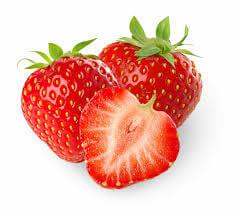 Fig: Strawberry

Explosive Mechanism of Seed Dispersal
Certain fruits explode on becoming dry. This explosion flies away seed with great force at places away from the mother plant. E.g. balsam, pea, geranium, touch me not, cucumbers etc..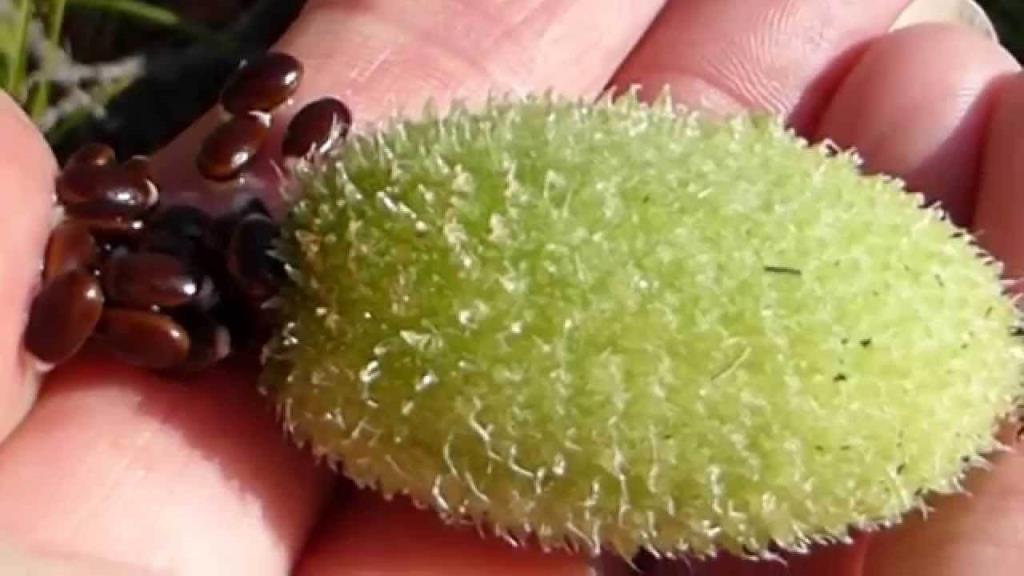 Fig: Cucumber ready to explode
Oil and Fiber Producing Seeds
Some seeds are oil producing, e.g. sunflower, mustard, groundnut etc. And some seeds are fibre yielding, e.g. cotton, jute etc.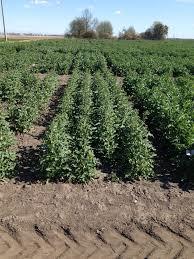 Fig: Oil and fibre producing seeds
Commonly Asked Questions:
1. Find the statement which is not true about seed.
(a) Gymnosperms have seeds enclosed in an ovary
(b) Embryo is the baby plant inside the seed
(c) Germination is the process of growing baby plant from the embryo
(d) Maize has one cotyledon in the seed
(e) All of these
Answer: (a)
Explanation
Gymnosperms have naked seeds. Hence, the statement which is given in the option (A) is incorrect. Therefore, option A is correct and rest of the options is incorrect.
2. Ayush had to submit germinated seed to his science teacher Diuya madam as a project. But he couldn't submit the project as his seeds were not germinated. What could be the possible reason for this?
(a) Ayush's mother kept the soaked seed in a moist cloth in the kitchen
(b) Ayush's mother kept the soaked seed in the dark room'
(c) Ayush's mother kept the soaked seed in a dry cloth
(d) Ayush's mother kept the soaked seed in an air tight container
(e) All B, C and D
Answer: (e)
Explanation
Several factors are essential for the germination process. These are water, oxygen, temperature and light. Absence of any of these factor could lead to stoppage of germination process. Therefore, option (E) is correct and rest of the options is incorrect.

Types of Crops:
Crops are plants that are grown to satisfy the various needs of people and animals like food, shelter, clothing etc.
Food Crops
These crops are cultivated for the purpose of food. i.e. to produce carbohydrates that give energy to the body. These can also be called as energy giving crops. Crops food are the main sources of proteins and vitamins. These are rice, maize, wheat, oat, barley, vegetables, fruits etc.
Rice crops are grown in areas with high rainfall and in clayey soil. Maize crops are grown in warm places and sandy soil etc.
Wheat is grown in sandy irrigated soil of Haryana and Punjab.

Fig: Wheat and Corn
Oil Producing Crops
Crops, which is cultivated to produce oil e.g. sunflower, groundnut, mustard, peanut etc. These crops also give energy to the body. Coconut is grown in sandy soil .I.e. area near beaches where there is sufficient sunlight and proper rainfall.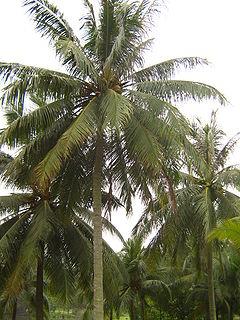 Fig: Coconut Tree
Fibre Producing Crops
These crops are cultivated to produce fibre which is used in the manufacturing of bag, rope, carpet, clothes, mats etc, for example cotton, jute. Cotton is best grown in the black soil- Madhya pradesh and Maharastra are the largest producer of cotton.
Coffee plant and tea plants are cultivated to take care of the need of drink of the people. Tea plant in India is cultivated in the sloppy areas of Assam, West Bengal etc.
They need moist soil, extra water flows through the slopes.

Fig: Crops
Some Important Conditions for the Growth of the Plants
Good quality and healthy seeds give rise to healthy plants.
Properly manured and ploughed soil for proper aeration.
Protection of the crops from pest using pesticides and insecticides.
Crops should be protected from the various plants diseases. It should be protected from the animals also.
Properly harvested and dry seeds should be stored to inhibit the growth of bacteria and other harmful microorganism.
Crop rotation and mixed cropping should be encouraged to maintain the soil fertility..