1. Mesomeric and Inductive effects

2. Conjugation – By resonance, conjugation lowers the energy of a double or triple bond. The effect of this is readily observed in the IR spectrum.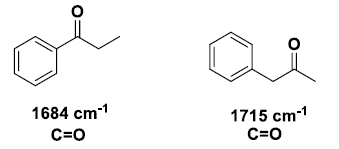 Conjugation will lower the observed IR band for a carbonyl from 20-40 cm–1 provided conjugation gives a strong resonance contributor.


[Inductive effects are usually small, unless coupled with a resonance contributor, note –CH3 and –Cl above]
3. Steric effects – usually not important in IR spectroscopy, unless they reduce the strength of a bond (usually p) by interfering with proper orbital overlap. Here the methyl group in the structure at the right causes the carbonyl group to be slightly out of plane, interfering with resonance.

4. Strain effects: Changes in bond angle forced by the constraints of a ring will cause a slight change in hybridization, and therefore, bond strength. As bond angle decreases, carbon becomes more electronegative, as well as less sp2 hybridized (bond angle < 120°).

5. Hydrogen bonding
Hydrogen bonding causes a broadening in the band due to the creation of a continuum of bond energies associated with it.
In the solution phase, these effects are readily apparent; in the gas phase where these effects disappear or in lieu of steric effects, the band appears as sharp as all other IR bands. H-bonding can interact with other functional groups to lower frequencies.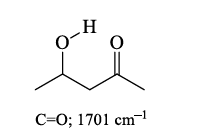 Illustration1: CH3CH2CN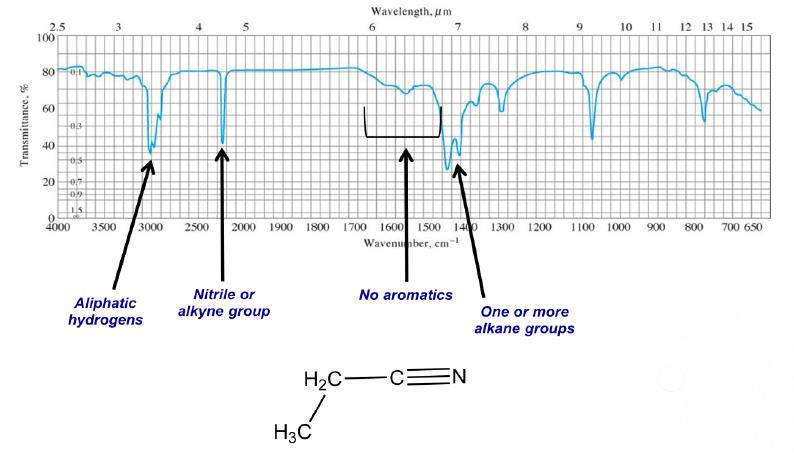 Illustration2: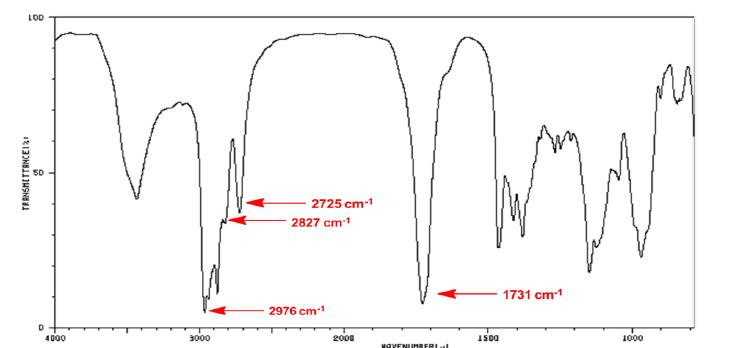 Answer: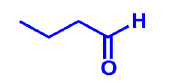 Illustraion3: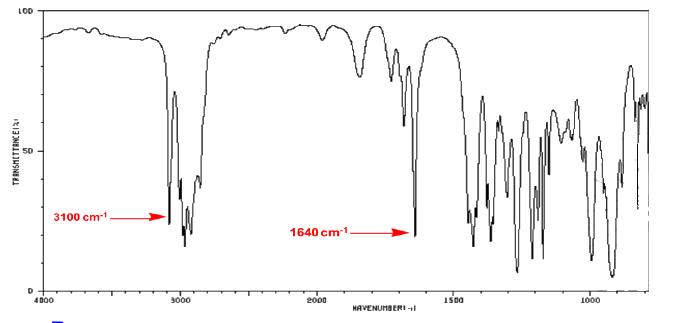 Answer: