Introduction

COVID 19 is an abbreviation for coronavirus disease 2019. Coronaviruses are a group of a large family of viruses that have been responsible for respiratory ailments in mammals and birds. COVID-19 is a new virus of the family, which was discovered in Wuhan, China in December 2019.
What is COVID 19?
COVID 19 is a strain of the same coronavirus family that had been identified before for causing serious respiratory diseases in humans. The same family of viruses was responsible for the outbreak of SARS (Severe Acute Respiratory Syndrome) in 2000 and MERS (Middle East Respiratory Syndrome) in 2017.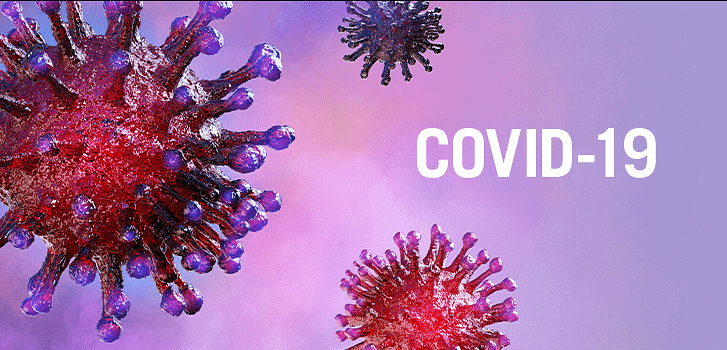 However, in November 2019, a more lethal strain of the coronavirus family was discovered in Wuhan, China. This virus was genetically of the same coronavirus family but was not known before. It was thus named – severe acute respiratory syndrome coronavirus – 2 (SARS-CoV-2) and the disease it caused is called the 'novel coronavirus disease' or 'COVID 19'.

What Makes COVID 19 So Lethal?
The virus SARS-CoV-2, which causes COVID 19 has been discovered for the first time. Though the symptoms of COVID 19 are similar to the seasonal flu; scientists and doctors have been studying flu for decades. There is no element of surprise in the flu as in the case of COVID 19. Less or absolutely no knowledge about its treatment or how long is it going to stay, makes COVID 19 make more lethal than any other disease.
Another most important factor that makes COVID 19 dangerous is that it is highly communicable from human to human. An infected person can transmit the virus to a healthy person by just a normal touch of a hand. The virus SARS-CoV-2 is also capable of settling over a surface for three to four days and for three to four hours in the air.
Symptoms of COVID-19

Many symptoms of COVID 19 are similar to that of the normal flu, so much so, that in the initial stages it is impossible to tell whether a person is infected by COVID 19 or has normal flu. It takes a specific test conducted by trained medical professionals to determine the strain of COVID 19 in a person. The symptoms of COVID 19 are given below-
Cough with throat pain
Difficulty in swallowing food
Upset stomach and loss of appetite
Mild fever usually a little above 100°F
Difficulty in breathing
Persistent pain or pressure in the chest
Other symptoms like confusion and immobility might be prominent in later stages.
Who is at Most Risk?
Though COVID 19 affects the persons of all age groups, those with a clinical history of respiratory or cardiovascular diseases are at the highest risk. The study of the number of worldwide reported cases of COVID 19 draws a pattern related to other diseases. People having diabetes, blood pressure, asthma, tuberculosis or any other disease are more susceptible to fall prey to COVID 19. Also, their response to the treatment becomes considerably lowered in the wake of existing ailments.

Steps To Be Taken in Case Symptoms Develop
There are certain guidelines issued by the government of India in case if you suspect that someone might be having COVID 19. In that case, you can follow the following procedures.
First of all, quarantine the person immediately from the rest of the family.
Sanitize the premises as soon as possible.
If the symptoms are newly developed, watch further development for 3-4 days.
If the symptoms worsened, inform the relevant authorities immediately.
Conclusion
There is no treatment for COVID 19 for now. More than 180 countries have been affected by it in just a little over nine months. Though the world is researching for a potent COVID 19 vaccine, it doesn't seem available anytime soon. Till then, the best way to prevent the spread of disease is to keep ourselves as much away from probable carriers by taking measures like social distancing and personal hygiene.