Page No 21.43:
Question 17:
Following is the Trial Balance of Sh. Damodar Parshad as at 31st March, 2016:-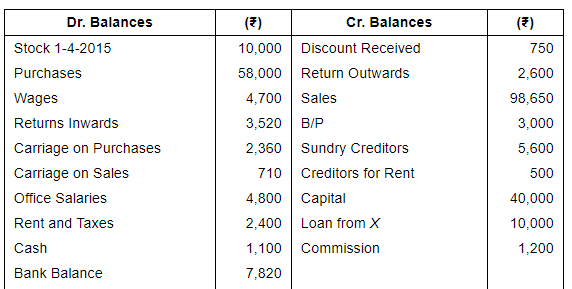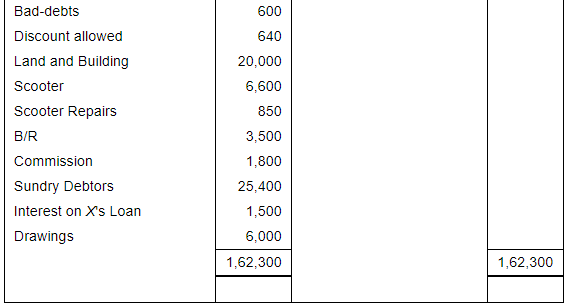 Prepare a Trading and Profit and Loss Account for the year ended on 31-3-2016 and the Balance Sheet as at that date. The Stock on 31st March, 2016 was ₹ 22,000.
ANSWER: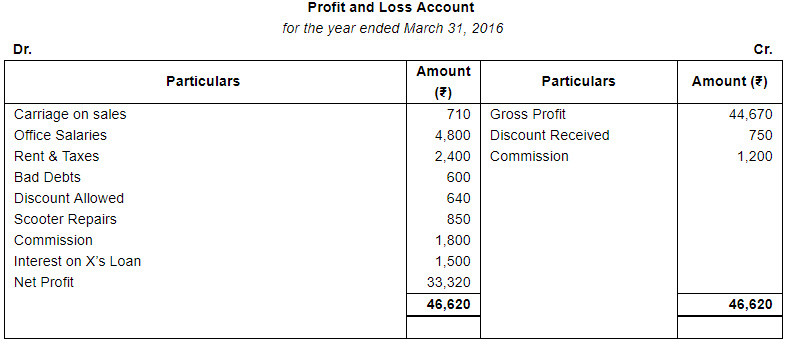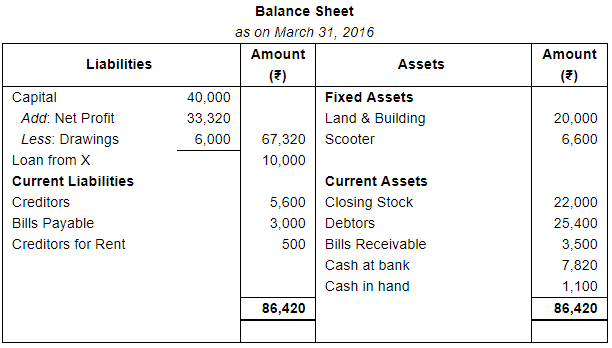 Page No 21.44:
Question 18:
From the following balances extracted from the books of Sh. Badri Vishal on 31st March, 2017, prepare a Trading Account, P & L A/c and a Balance Sheet. Closing Stock valued on that date was ₹ 15,000.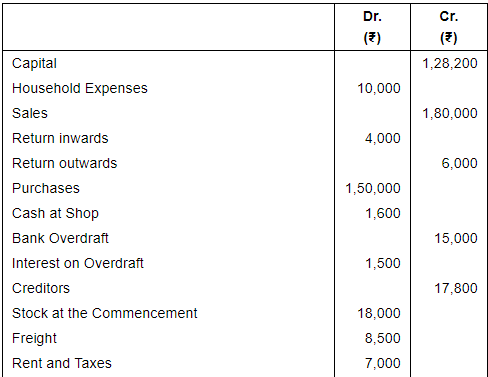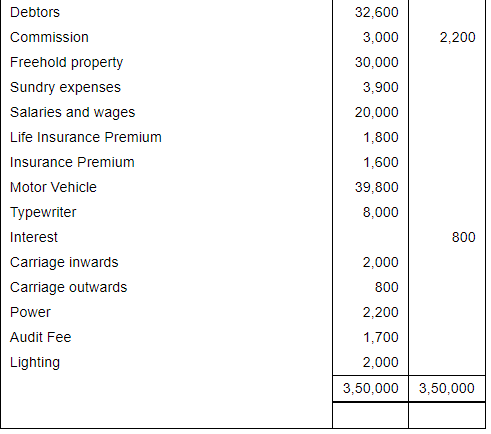 ANSWER: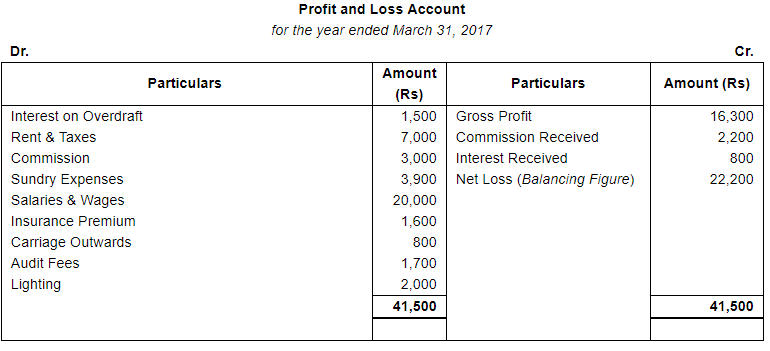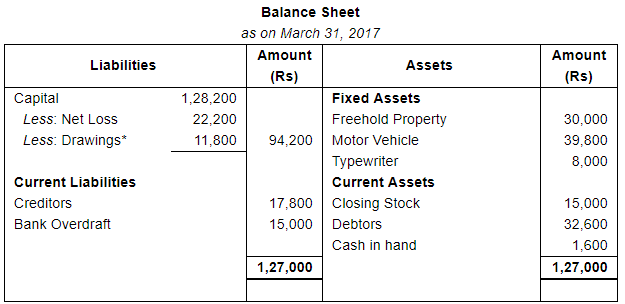 *Drawings = Household Expenses + Life Insurance Premium = 10,000 + 1,800 = Rs 11,800
Page No 21.45:
Question 19:
From the following balances of the Ledger of Sh. Akhileshwar Singh, prepare Trading and Profit & Loss Account and Balance Sheet:-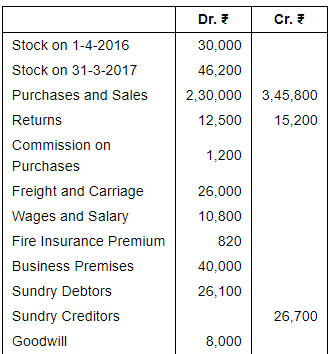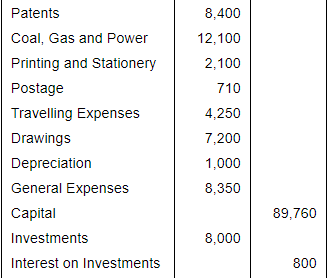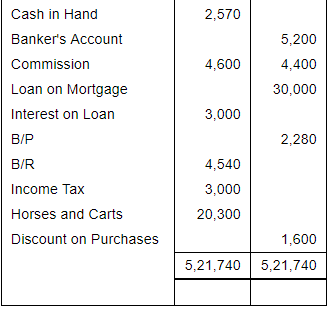 ANSWER: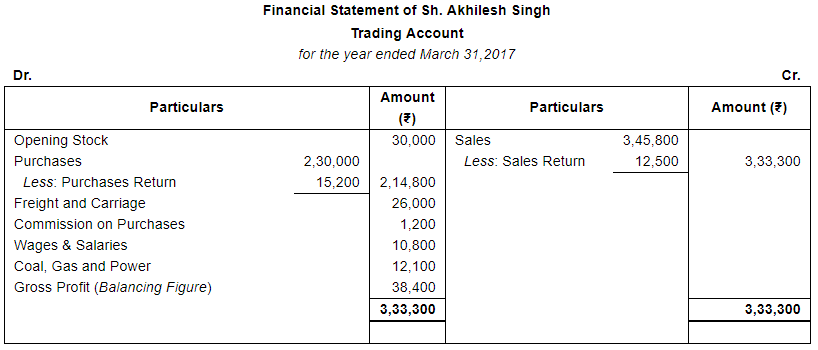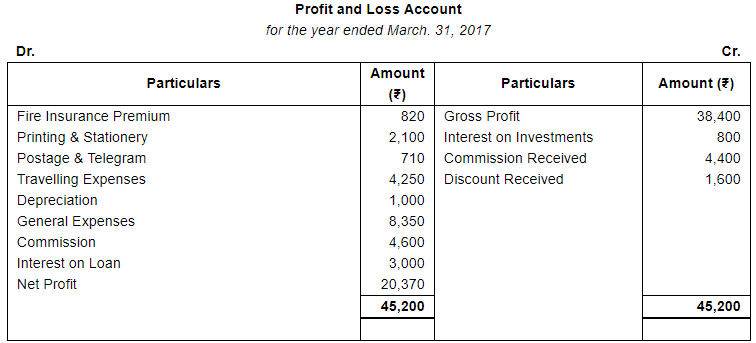 Page No 21.46:
Question 20:
From the following balances prepare Final Accounts as at 31st March 2017:-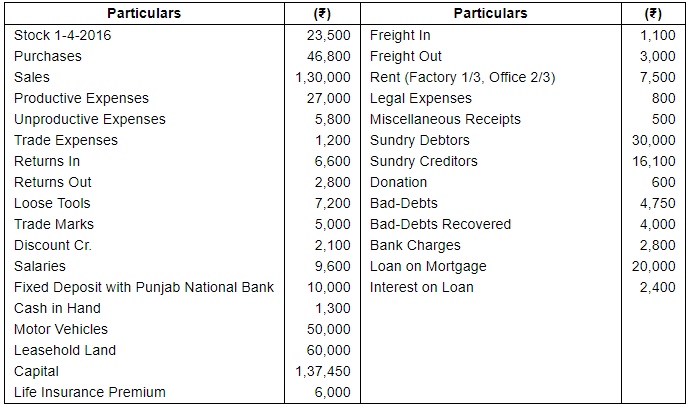 Value of Closing Stock was ₹ 36,500 on 31st March, 2017.
ANSWER: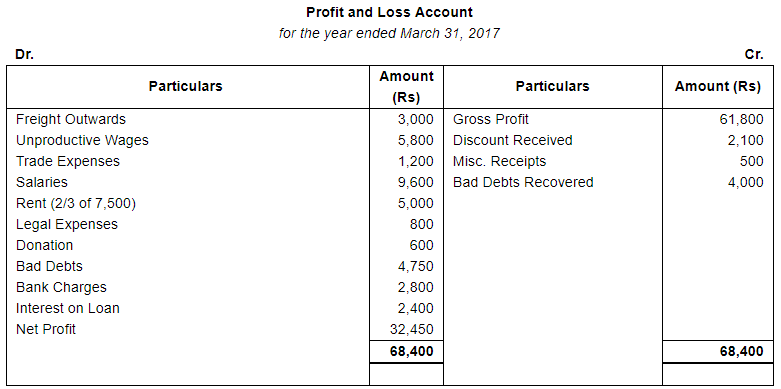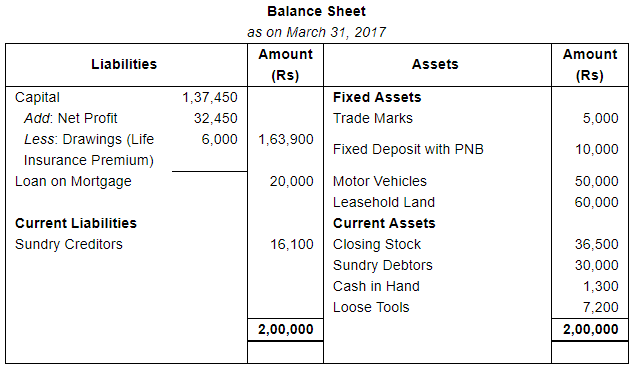 Question 21:
Arrange assets in order of permanence:
Sundry Debtors, Stock, Investment, Land and Building, Cash in Hand, Motor Vehicle, Cash at Bank, Goodwill, Plant and Machinery, Furniture, Loose Tools, Marketable Securities.
ANSWER:
Assets in the order of Permanence:
1. Goodwill
2. Land and Building
3. Plant and Machinery
4. Motor Vehicle
5. Loose Tools
6. Furniture
7. Investment (Long-term)
8. Stock
9. Sundry Debtors
10. Marketable Securities (Short-term)
11. Cash at Bank
12. Cash in Hand