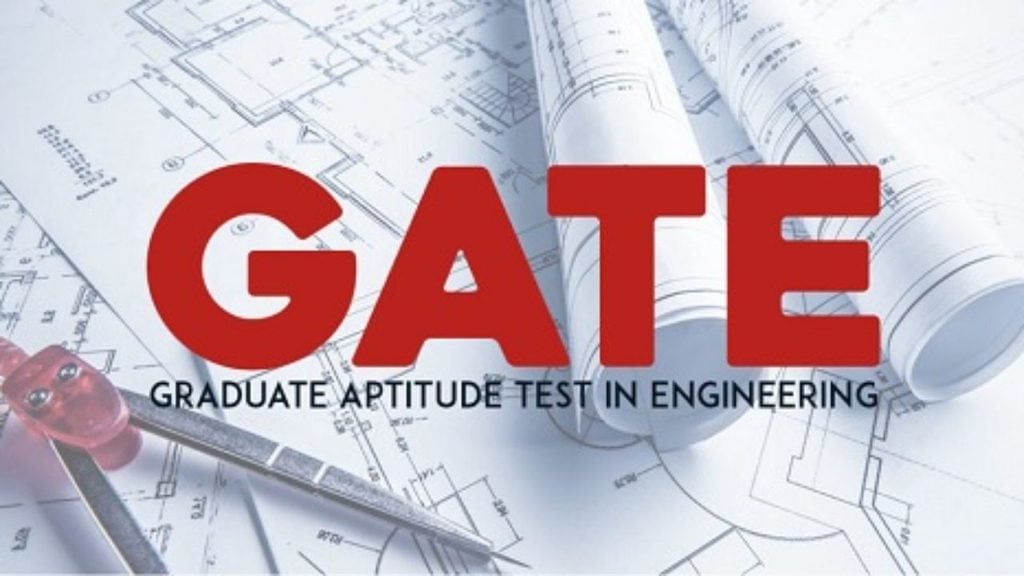 Question: What is GATE?
Answer:
GATE – Graduate Aptitude Test in Engineering is an All-India Examination conducted jointly by the Indian Institute of Science (IISc), Bangalore and the seven Indian Institutes of Technology (IITs). Every year one IIT or IISc is selected as the Organizing Institute.
GATE is a passport for admission into M.E. / M.Tech. and M.Sc. Engg. courses in almost all the colleges/institutes/universities of the country. M.E. / M. Tech. is a four-semester program and admission to these programs largely depends upon the GATE percentile score.
GATE identifies meritorious and motivated candidates for admission to Postgraduate Programs in Engineering, Technology, Architecture, Science and Pharmacy at the National level. The examination is a compulsory requirement for the Ministry of Human Resource Development (MHRD) scholarship/assistantship for M.E. and M. Tech. programs.
Question: Why should one take the GATE exam?
Answer: There are numerous reasons to take up the GATE exam. Some of them are listed below:
To pursue M.E./ M.Tech./ M.Sc. Engg. program in one of the leading institutes of the country.

A Master's degree leads to specialization and cultivates and brings out the best of your interest in a certain area which may lead to research/ Ph.D.

Many PSUs like IOCL, BPCL, HPCL, MECON, PGCIL, etc. have a lot of weightage for GATE score in their recruitment process.

More domain-specific companies are coming for on-campus recruitment in leading Institutes.

A higher salary is offered to a student holding a Master"s degree as compared to one holding a B.E.

A Master's degree is a must-have for those wishing to apply for Faculty/Research positions in educational Institutes and most of the R&D centres.

Scholarship of Rs 8000/- is paid during masters course, allowing one to live an independent life.

GATE qualified candidates are also eligible for the award of Junior Research Fellowship in CSIR Laboratories and CSIR sponsored projects.

Some government organizations (e.g. BARC) prescribe GATE qualification as a requirement.

Based on the GATE score, some of the foreign university (Like NTU, Singapore) offers Ph.D. position without any GRE score.

Most importantly, to be a part of a Premier Institutes and enjoy learning and research in a conducive ambiance.

One gets intellectual satisfaction from working in the area of interest.

Last but not least, the Master course changes the individual's thought process; teaches them the approach to solve a problem in a totally new & challenging environment.
Question: What are the eligibility criteria for appearing in GATE?
Answer: The following categories of candidates are eligible to appear in GATE:
Bachelor's degree holders in Engineering/Technology/Architecture/Pharmacy and those who are in the final or pre-final year of such programs.

Master's degree holders in any branch of Science/Mathematics/Statistics/Computer Applications or equivalent and those who are in the final or penultimate year of such programs.

Candidates in the second or higher year of the Four-year Integrated Master's degree program (Post-B.Sc.) in Engineering/Technology or in the third or higher year of the Five-year Integrated Master's degree program and Dual Degree program in Engineering/ Technology.

Candidates with qualifications obtained through an examination conducted by professional societies recognized by UPSC/AICTE as equivalent to B.E./B.Tech. Those who have completed Section A or equivalent of such professional courses are also eligible.
Question:
What is the structure of the Examination?

Answer:
The GATE examination consists of a single paper of 3 hours duration, which contains 65 questions carrying a maximum of 100 marks.

The pattern of questions will include some Multiple Choice Questions (MCQ), while the remaining questions may include Multiple Select Questions (MSQ) and/or Numerical Answer Type (NAT) questions.

The examination for the papers with codes TF and MN will be carried out ONLINE using computers where the candidates will be required to select the correct choice from among the four provided options.

For all other papers, the candidates will have to mark the correct choice on an Optical Response Sheet (ORS) by darkening the appropriate bubble against each question. There will be a negative marking for each wrong answer.
Question: When is GATE conducted?
Answer: GATE is usually held on weekends starting from the last week of January or 1st week of February. Examinations are held in two slots - forenoon session conducted between 9 am to 12 Noon and afternoon Session conducted between 2 pm to 5 pm.
Question: What strategy should be followed to qualify in the GATE exam? Do we need to cover each and every topic from GATE Syllabus?
Answer: Instead of covering the entire syllabus, it is more important to focus on the right subjects and topics within the syllabus for a particular stream.
As far as the strategy is concerned, one can refer to the previous year's papers of their stream and identify the important subjects and topics to focus upon.
Question: Are Physical Calculators allowed in the GATE Exam/Online Test?
Answer: No physical calculators will not be allowed in either actual GATE Examination. However, a virtual calculator will be provided.
Question: How many times can I attempt the GATE?
Answer: The number of attempts is not restricted. The best of the valid GATE score is accepted which we provide in the application form. The GATE score is valid for 3 years.
Question:
Is there an age limit for taking the GATE examination?
Answer: There is no age limit.
Question:
Eligibility in terms of percentage marks to take up the GATE examination?
Answer: The candidate should have a PASS certificate from any recognized university.
Question:
If a candidate appears for GATE twice which score will be considered?
Answer: The higher score you have secured of the two will be considered automatically once you fill-up the form.
Question:
Can you tell us something about self-financing & sponsorship in GATE?
Answer:
Some institutions specify GATE qualification as mandatory even for admission of self-financing students to postgraduate programmes.

GATE qualified candidates are also eligible for the award of Junior Research Fellowship in CSIR Laboratories and CSIR sponsored projects. Top rank holders in some GATE papers are entitled to apply for "Shyama Prasad Mukherjee Fellowship" awarded by CSIR. Some government organizations prescribe GATE qualification as a requirement for applying to the post of a Scientist/ Engineer.
Question: If a student has completed his degree course for B.Tech but there are backlogs in subjects. Is she/he eligible to appear for the exam?
Answer: Yes, a student can appear for the exams even if she/he has backlogs.
However, in such case, the following documents should be provided to GATE:

Either a copy of any one of the final year mark sheets.

Or a letter from the principal, stating details about the backlog and it being the reason for not being able to produce a pass certificate currently.
Question: What is the validity period of the GATE Score?
Answer: The validity of the GATE score has been revised and it is valid for three years from the date of announcement of results.