From the past few years, Humanities as a subject has become important and more number of students are opting for it as it is seen as one of the growing career options with a lot of opportunities to offer. Humanities include a lot many subjects and you need to concentrate on all your subjects pretty well to get a good overall percentage in your exams. Prepare a proper schedule dedicating enough time to all subjects and follow it strictly to achieve desired results. Do not leave anything for the end as it will increase your stress which you cannot afford at such a crucial time. Begin your preparation very early so that you have enough time to revise and work on your weak areas.
Some tips to guide you for the preparation for Humanities are provided here:
1. Know what to study:
It is important to know as many details about the exam and its syllabus, exam pattern and other details. You should know what you need to study for that particular exam. This can be known only when you are thorough with the syllabus. Note down all the important topics from every subject of humanities and collect study material for them. Always start with NCERT TExtbooks for humanities and when practicing, take help from NCERT Solutions for Humanities. Before starting with the preparation, it is important that you have all the relevant content, especially class notes, test papers, etc. Keep all the study material handy with you so that you do not waste your precious time looking for the relevant notes while studying.
Here is a subject wise preparation guide for Humanities:
(i) History:
History has a lot of theory to read and understand, but that does not mean that you need a lot of mugging up here. If you read it like a story, you can manage it quite well. Once your interests are developed, this subject would be a lot easier for you to learn. In the CBSE exam, every book has a different weightage.
In history, students must remember to focus on the important components of maps as they carry good weightage.
Students must also remember the sequence of events and also answer the questions in that order. While studying history, make points of all the events in chronological order. This way it would be easy to remember and revise.

History for Class 12(XII) - Notes & NCERT Curriculum
52 docs
(ii) Political Science:
Political science is quite a vast subject as it involves topics related to various fields under polity. So, you need to go step by step, completing the tasks regularly and working on your limitations.
You need to strengthen your political science basics to be able to understand the higher level concepts of the subject. One should be thorough in facts and also the conceptual part of it. It is advised to read NCERT's thoroughly and cultivate a habit of highlighting important points as you read for future reference.
It is important for students to focus on topics such as US dominance in world politics, south Asia in the post-Cold War era, regional aspirations and conflicts, rise of new social movements and recent developments in Indian politics. You must be aware of latest political events.
Pay special attention to news items and editorials that are either related to the Indian Constitution or the national as well as international political systems, in one way or the other while reading newspapers daily.

Political Science Class 12 (XII) - CBSE and NCERT Curriculum
54 docs
(iii) Geography:
Geography is one of the very important subject under Social studies(Humanities). The subject helps the students to explore and understand the social and environmental changes in a proper manner.
As this subject includes many topics, you need to divide your time efficiently in order to cover all of them. Prepare a study schedule prioritizing topics according to marks weightage and difficulty.
Focus on preparing from NCERT books as they alone can clear your basics and take help from other books for reference.
Practice questions related to maps all through the year as cramming locations just before the exam will not help.
Solve previous year question papers and sample papers to identify trends and to practice writing answers according to the given word limit.

Geography for Class 12 (XII) - Notes & NCERT Curriculum
70 docs9 videos
(iv) Sociology:
Sociology is the study of human social behaviour and its origins, it development, organisations, and institutions. The first and foremost thing to remember for preparation of Sociology is to keep yourself well prepared well in advance. The topic is vast and requires time. Do not ever leave any topic for the last day.
While studying Sociology, taking notes will be really beneficial. Notes help to go through the topics in details, in a well-organised way. They help to memorise the subject in a systematic way.
Always try to understand the topics, avoid mugging up things. Try relating various topics to how you see people and institutions to understand better.
Finally, Solve a lot of question papers and sample papers to evaluate the knowledge you have gained.

Sociology for Class 12 (XII) - CBSE and NCERT Curriculum
56 docs
(v) Psychology:
Psychology subject here deals with psychological knowledge and practices which are contextually rooted. It emphasizes the complexity of behavioural processes and discourages simplistic cause-effect thinking. The subject of Psychology by CBSE aims to enable students to understand the world around them in a better manner. The syllabus is such that it creates interest in students to develop an understanding of the subject and build a strong base for future.
Psychology has a big advantage that you can apply it to real life examples and understand it even better.
Write and learn this subject. Writing what you have studies is a very good habit as that way you can learn the concepts easily. Moreover, you will have good notes prepared for revision.

Psychology for Class 12 (XII) - CBSE and NCERT Curriculum
40 docs
(vi) Hindi:
Like any other language, hindi needs a lot of practice. Your vocabulary and grammar should be very good if you want to score good in the exam. Read and write as much as possible to gain expertise in both these areas.
For literature section, take up one chapter, read and understand it completely. Make notes of important points and events from the chapter.
Then, go through question and answers of each lesson/poetry and eventually go through sample papers and previous years' question papers for reference and understanding the pattern of the exam.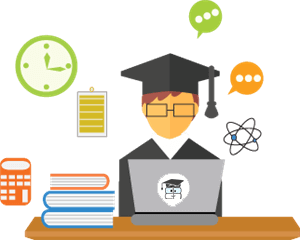 Hindi for class 12 (XII) - CBSE and NCERT Curriculum
44 docs
(vii) Home Science:
Home science is that subject of humanities which is often thought of as one of the easiest of the Sciences. Home Science is an ancient art, having begun since humans began living in Homes. It involves a lot of areas and needs a good preparation strategy to learn them.
The best way to prepare for any topic under Home Science is to understand its application as Home Science is basically a subject used for applications.
Make notes and revise them as many times as possible.
During revision write your answers in your own words in points as this will help you test your understanding and you can use your points to revise later as well.

Home Science Class 12 Model Sample Papers - Humanities/Arts
60 docs
2. Make a Study Schedule:
A time-table is very useful and hence, essential to make when you have to prepare for your exams. Divide your preparation in several steps and complete them one by one. Allot required time to every subject. Take breaks in between to keep your mind fresh and alert. Follow the schedule very strictly and you will be able to complete learning your syllabus in time.
3. Practice with Previous Year Papers and Sample Papers:
You need to attempt as many tests as possible before the final exam as it will help you with recall and also save you from making avoidable mistakes. Evaluate yourself with Previous year papers for various subjects of Humanities. These past year papers for Humanities will guide you on time management. Solve as many sample papers as possible before the exam. Sample papers will keep you updated with the exam pattern and any other changes.