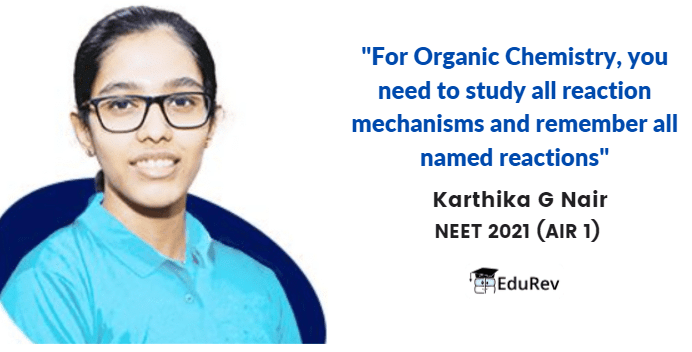 NEET Chemistry is divided into three sections, namely, Physical, Organic and Inorganic Chemistry. It has been observed that most of the questions are theory-based and can be solved by those who have read the NCERT books thoroughly in Chemistry.
Step 1: Decode the Exam Pattern and syllabus

NEET Chemistry Syllabus Topics
(i) Class 11th Syllabus
(ii) Class 12th Syllabus
Step 2: Make a list of the most Important Topics

Step 3: Start building your concepts from NCERTs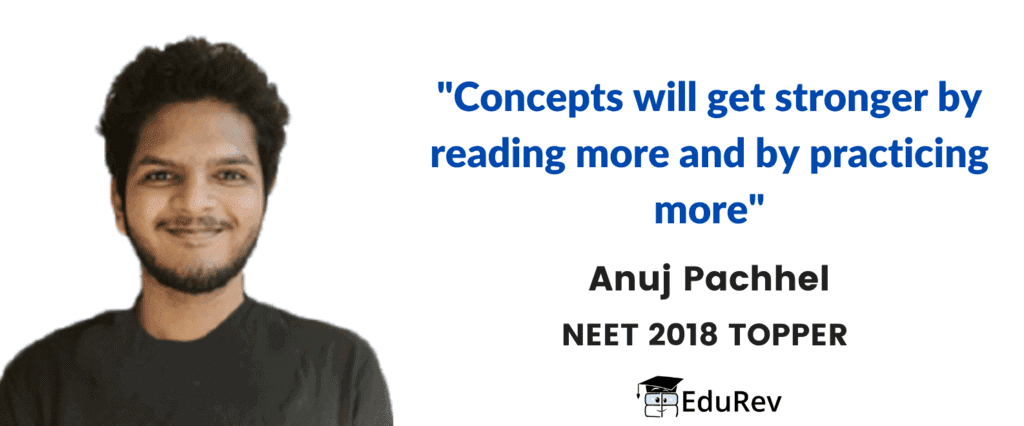 Step 4: Make short notes from NCERT for quick revision
Step 5: Practice, Practice & Practice!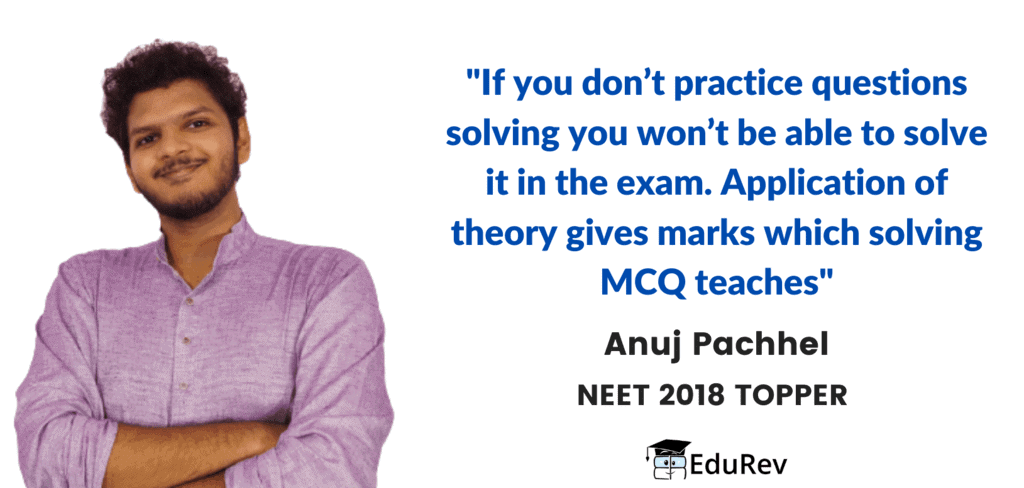 Step 6: Take up Mock Test and PYQs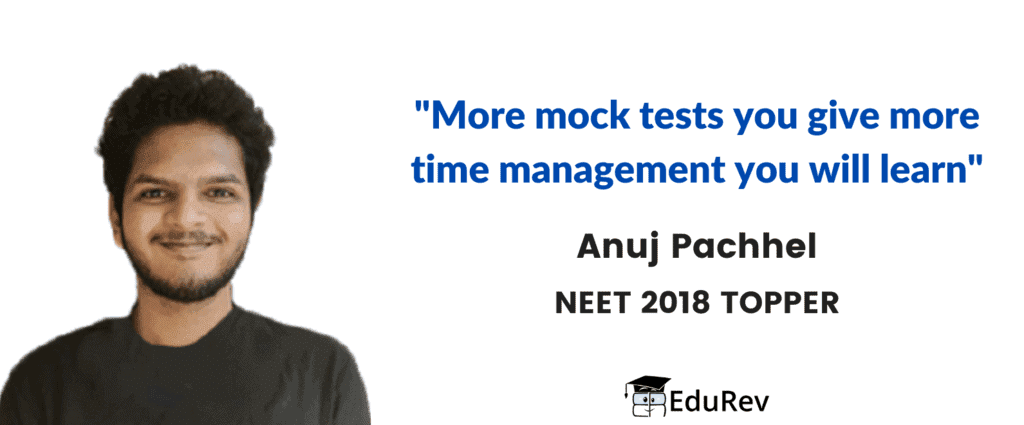 EduRev provides All India Rank (AIR) & in-depth analysis after every test that you attempt. You also get to know the average time taken by the students across the country to attempt a particular question. Continuous analysis & improvement is really important for every NEET aspirant.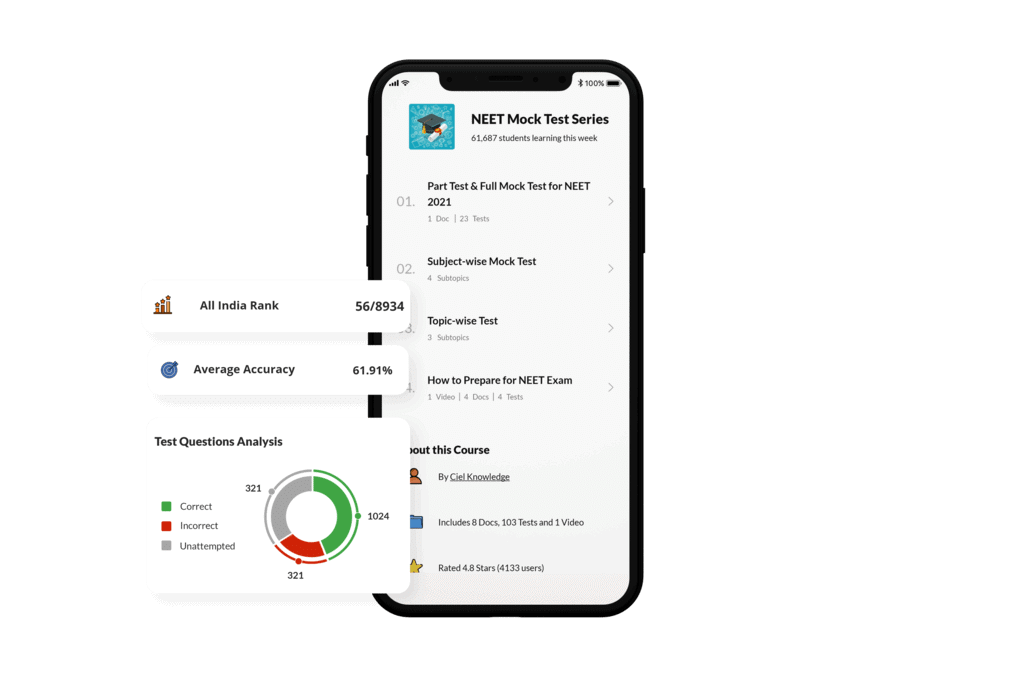 Step 7: Finish the syllabus and start revision before 6 months of the exam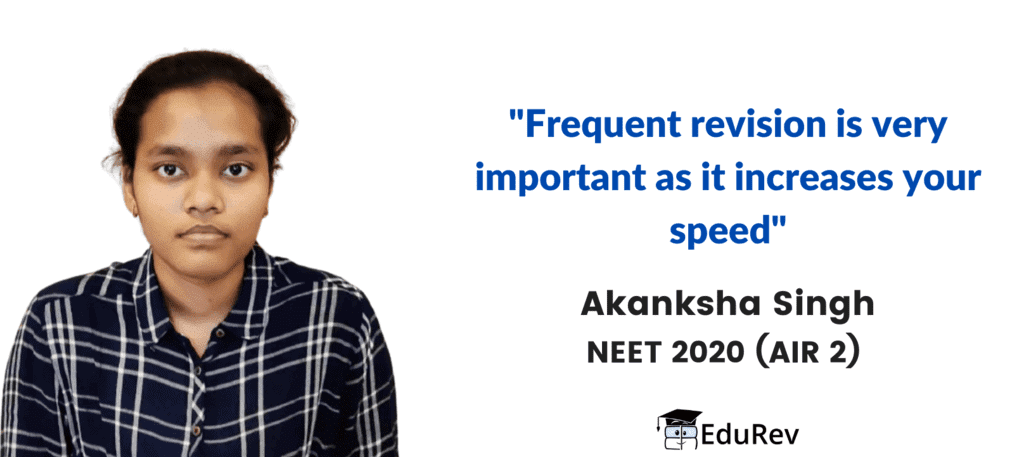 Additional Information
1. Overall Understanding of the Exam
Check out these documents and prepare your strategy for NEET accordingly
2. Checkout Subject-wise Strategy