Instructors from all fields and backgrounds are growing their expert brands and building their businesses on EduRev. Whether you want to teach a few people or thousands, whether you want to do this as a hobby or full-blown career, the Course Marketing section will provide you with the tools and resources you need to market your course.
Your Personal Network
Email Announcements and Mass Mailing Campaign
Social Proof
Social Media Channels - Facebook and YouTube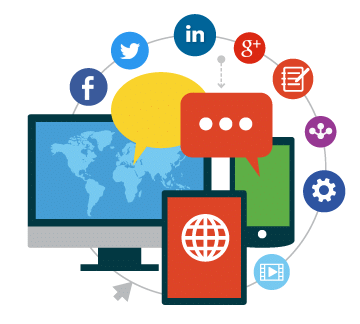 1. Your Personal Network: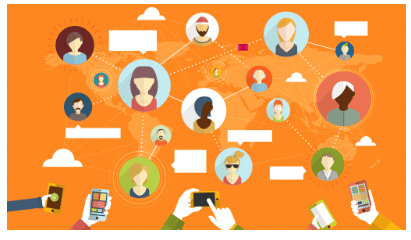 Spread the news in your personal network
If you're ready to share your course with the world but uncertain where to start, a good jumping off point is your inner circle of students (present & alumni), friends, family and colleagues. Your network is probably much larger than you realize!
When you write to people you know, you can offer them a personal discount coupon code, or even a free (100% discount) coupon. By starting with the people closest to you, you can gather quality feedback. Having a few enrollments and reviews also makes your course credible to other EduRev students and is essential to creating a strong start.
If you can get 25 enrollments in the first 2 days, you'll be in the top 50% of instructors!
How to tell friends and family about your course
Gather your contacts. Create a list of your students (present & alumni), family and friends that you know would be excited to hear from you, or who would want to receive an update about your latest endeavor.
Reach out to everyone. Send your message via email, social media, and wherever else your friends and family hang out online. Take a moment to tailor the message to specific groups such as alumni or professional organizations so they don't feel spammed.
Write in your own words. People will expect to receive a genuine note in your voice. Share the good news ("I'm excited to announce my new online course!") and ask them to support you by either enrolling or sharing it with someone else who might benefit.
Give them a present. Use coupon codes to make the course low-cost or even free.
Meet in real life. Don't forget to mention your course to people you meet in person! Talking face to face can be one of the best ways to try out and adjust your sales pitch. Ask questions about what bothers them, and think about how your course helps them solve their problems.
Put every email to work. Add a link to your course in your email signature: "Have you heard—I'm now accepting students into my NAME OF COURSE course!"
2. Sending mass emails (interesting hacks)
While sending personalized emails is the best tactic, you might have more people than you can write to individually. Here's how to export your contacts from several platforms to send a group email. Avoid putting all the addresses in the "to" field, which can reveal all the accounts and create a mess of "reply all" responses. Put all the addresses in the "bcc" field instead.
Export Google contacts to an Excel file

Export contacts in Yahoo Mail

Export contacts from Outlook

Export email addresses of LinkedIn contacts

Export email addresses of Facebook friends
You can also use Mail Merge to send personalized emails to your contacts. (https://www.youtube.com/watch?v=F07Py7sraDg)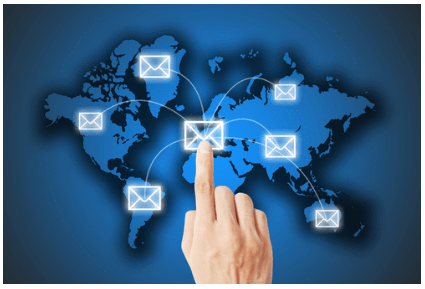 Course launch email template
Subject line: I'm excited to announce my new course! (Special offer included inside )
Hi friends and family! [*Even better: use individual names to keep it personal.]
I'm excited to share that I just published my new online course [name of course linked to coupon], which I have been working on for the past six months and I'd love your help.
This course is for [your course's target audience] and people who are trying to achieve [goals, skills], and covers [three interesting points they will learn]. I think you'll get a lot out of it (including supporting me!).
My goal is to reach [number] of students by Friday. You can enroll now with this coupon [coupon link here] which brings the price down to [discounted amount]. Or feel free to share this link [linked to coupon] with someone else who might benefit from the course.
As you check the course out, you'll be prompted to leave a review. I'd love to hear your feedback, so please do write your honest thoughts!
Thanks so much for your support!
[OPTIONAL] P.S.: Here is a teaser to get you even more excited! [attach a promo video, short lecture, or resource from the course].
3. Social Proof:
Establish yourself with social proof
Students worldwide trust EduRev because they can see reviews and ratings to gauge which courses and instructors are right for them. To show that you are professional and your course is high-quality, you'll need to have students speak for themselves. This is called "social proof" and includes enrollments and reviews. Social proof is also factored in to EduRev marketing and promotions because we aim to show students courses that we know they'll enjoy.
When done right, your responses to reviews will show people who are evaluating your course that you are engaging with your students and care about their success, which can be the tie-breaker between your course and another.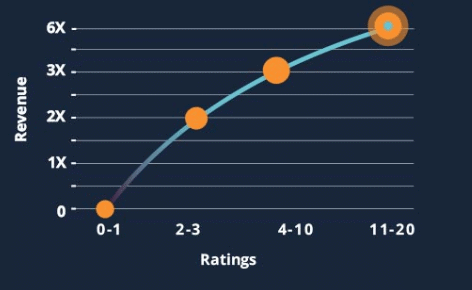 Quick tips:
4 – 10 reviews creates a good foundation for a new course
Don't be afraid to ask for honest reviews and feedback in your course introduction video, by direct message, and in educational announcements to students
Respond appropriately to both negative and positive reviews
Use positive reviews in your own marketing and on your course landing page
Students writing reviews must have engaged with the course (we have a spam filter)
Requirements:
Reviews deemed to be fake, fraudulent, offensive, or misleading are prohibited
You are not permitted to solicit reviews in exchange for products or services
You are not permitted to specify any detail or information that you would like a student to write in a review
You are not permitted to trade reviews with other instructors
If a student offers to provide a positive review in exchange for goods or services, you must decline
New courses need evidence
If you're just starting out, soliciting reviews can feel daunting and less important than marketing your course. However, reviews are essential to a new course and new instructor, so aim for 4-10 reviews to start.
If you get positive reviews from a student, they might be a perfect candidate for your future courses. On the flip side, we know that it's frustrating, frightening, and confusing to receive negative reviews. When it happens (and it happens to everyone!) you can at least take a moment to see if you honestly recognize some of the issues are true, and then go make your course better. The way you respond to both will show your character and willingness to help students.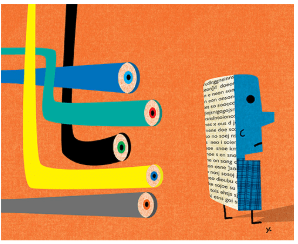 Ask for quality reviews:
Ask students directly. Remind students that their opinions are important, and ask for honest reviews (don't ask for good reviews). You can do this in your course introduction video, your automatic welcome message, by direct message and in educational announcements.
Ask for feedback early and often. You can use language such as: "If you are enjoying taking this course as much as I am teaching it, please leave an honest review or comment for me. Your feedback is important and I look forward to hearing about your experience."
Time the request. The best time to ask for a review is within the first 5-10 days of the course. Considering that a student would have spent enough time on the course in first 5-10 days and have got a fair idea about the course to offer a genuine feedback.
Ask colleagues. Consider asking someone in your field to watch your course and leave an honest review. Have them mention their own professional expertise in their comment so students will see that your course is up to their level.
Respond to ratings and reviews
Receiving your first review is exhilarating but it can be nerve-wracking too. Use each opportunity to engage with the student and learn. Students want to see the same personal attention you provided in your course, so don't just say "thanks."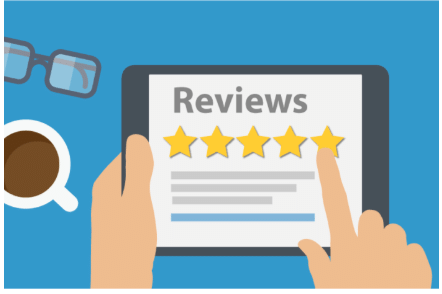 5-star reviews. Say thanks and recognize their effort as a student. Use their name.
Reviews below 5 stars. Acknowledge any negative feedback and offer a positive solution such as a course update or additional materials. For example: "Thank you (name) for the review. Can anything be added or changed in the course to make it better for you? Thanks again for the feedback."
Star reviews without text. Ask the student for more specific information. Be friendly and remember that other students can see your responses. For example: "Thank you (name). You marked X and Y as not up to your expectations. Can you let me know what I can do to improve these parts of the course for you?"
Use reviews to promote yourself
Put positive reviews to work. Your own marketing becomes stronger with positive reviews, which are excellent to use in your emails, social media, and in course descriptions.
Use feedback to improve. If students repeatedly point out that something doesn't work for them, consider adding content to the course or adjusting your course description to make it clearer. Respond to the review right away to let them know that you're fixing things, and again when you've made changes. Students love to know they're being heard and are thrilled to receive new practical exercises and projects.