Social Science is a very important subject for Class 6 exams. It has quite a few subjects and Civics or Political Science is one of them. Civics is not as difficult as it appears and if preparation is done very well and with a proper plan, you can score pretty good in this subject.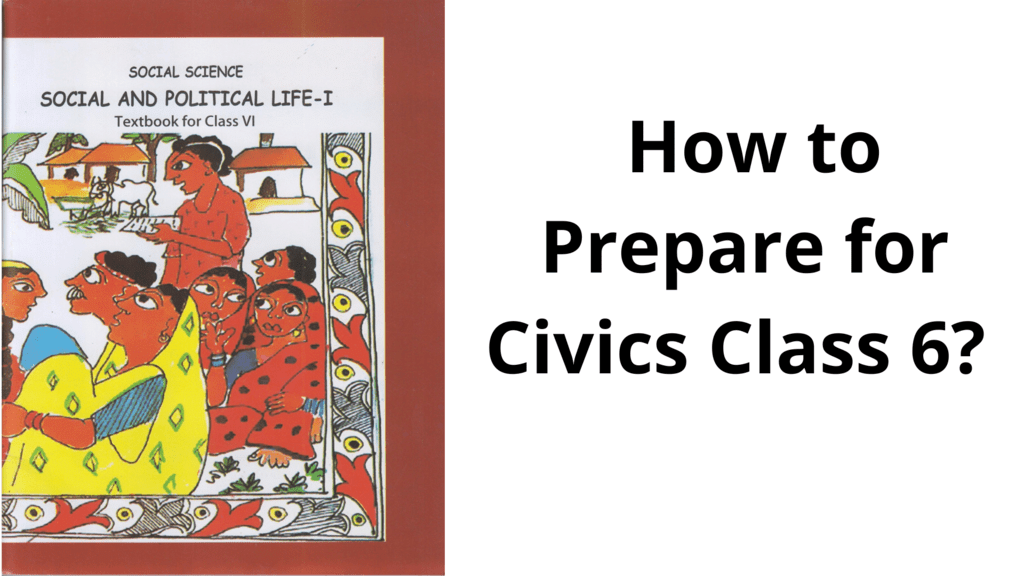 To help you, here are a few tips to follow while preparing for Class 6 Social Science: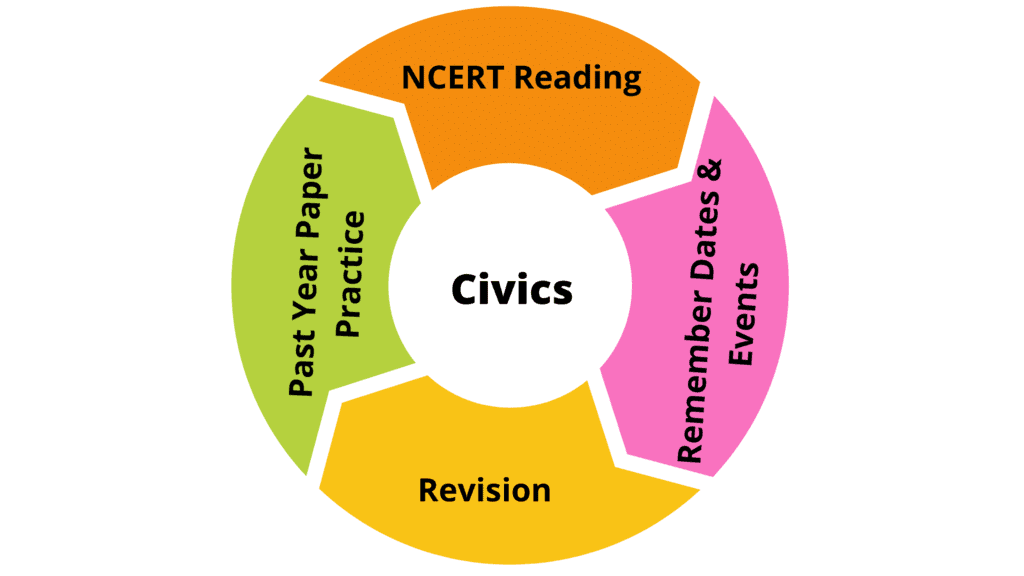 1. NCERT Reading

Social Science Studies (SST) Class 6 (VI) - CBSE, NCERT
Includes 103 docs, 66 videos & 58 tests
The first and foremost task in the preparation should be to read NCERT Textbooks and refer NCERT Solutions.
Go through the history chapters from the NCERT Textbook and make notes and revise these notes the next day.
CBSE board strictly follows NCERT book and over the years every single question has been from NCERT book so, you must read it.
Solve questions taking help from NCERT Solutions for History class 6. NCERT Solutions will help you improve your writing skills.
Learn the answer and try writing it on your own. Good writing skills help you get good marks in lengthy questions.
NCERT Textbooks and Solutions"Social and Political Life (Civics)"
Chapter 1 - Understanding Diversity
Chapter 2 - Diversity and Discrimination
Chapter 3 - What is Government ?
Chapter 4 - Key Elements of a Democratic Government
Chapter 5 - Panchayati Raj
Chapter 6 - Rural Administration
Chapter 7 - Urban Administration
Chapter 8 - Rural Livelihoods
Chapter 9 - Urban Livelihoods
2. Remember Dates & Events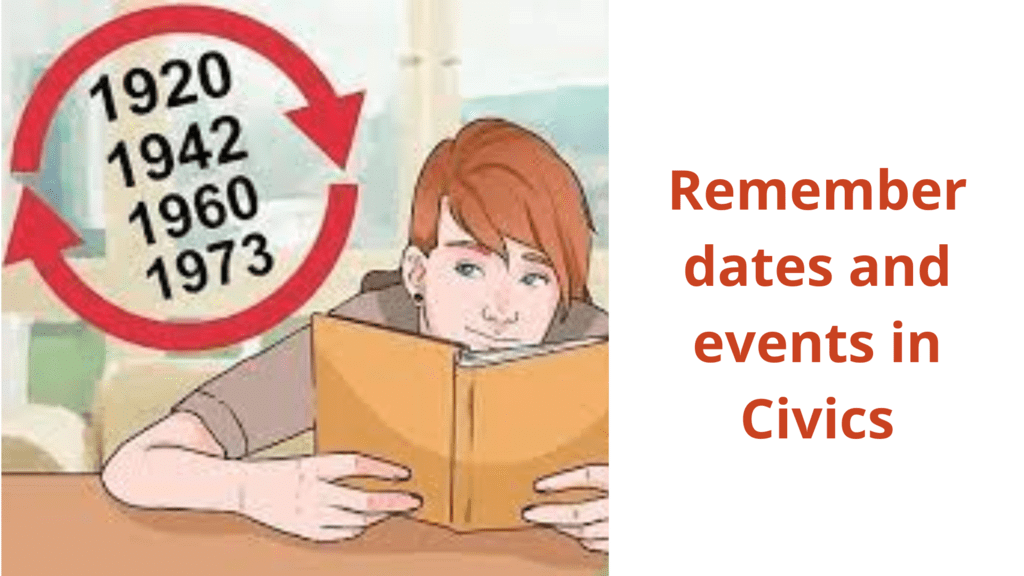 Always try to understand the events and remember the dates by relating them to present experiences.
Instead of mugging up try to understand what happened after what in a battle.
As far as lengthy answers are concerned, students should try to learn them in points and also write them as they learn it. This will not only save time but will also help in better retention of facts.
An interesting way to remember dates is to make a timeline of events.
A timeline is a sequence of related events arranged in the chronological order and displayed along a line.
3. Revision

The one thing that is very important is Revision.
The notes that you prepared are the best way to revise the complete syllabus.
Revision makes sure you have all the events and their dates in your mind for a long time.
Revision can help you in filling up the missing dates or facts. So, you must revise before the exam.
4. Past Year Paper Practice

Finally, practice as much as you can. Attempt Previous Year papers as they help in getting acquainted with the trend of questions asked in the exam.
Practicing mock tests, sample papers and previous year question papers also helps in keeping a check on speed and the writing skills.
Previous year question papers provide you a variety of important questions picked from different topics.
They act as the most important resource to revise the vast syllabus of Class 6 Social Science effectively in less time.
Practice tests
Important Topics for Class 6 (Civics) Social Science Preparation:
Here is a list of all the important topics from all the Class 6 Civics Chapters to make it easier for you to determine the amount of time you should be giving to various chapters and topics. Initially, it is advised go through all the topics for Civics class 6 and then, focus more on the important ones given here. This a smart way of preparation. Build the basics for the subjects and then focus on the important concepts from exam point of view.
1 - Understanding Diversity
Diversity as a fact of being human.
What diversity adds to our lives.
Diversity in India.
2 - Diversity and Discrimination
Prejudice and discrimination.
Inequality and discrimination.
Recognition of multiple identities in oneself.
The Constitution and respect for diversity.
3 - What is Government ?
The need for government.
Decision-making and participation.
The quest for universal adult franchise through examples of the sufferagate movement and the antiapartheid struggle.
Various forms of government and absence of collective sanction.
4 - Key Elements of a Democratic Government
Participation and accountability.
Resolution of Conflict.
Concerns for Equality and Justice.
5 - Panchayati Raj
Panchayat
Role of women in the panchayat
Importance of decision making
The role of gram sabha.
6 - Rural Administration
Land disputes
Land records
New inheritance law
The role of local police and patwari.
7 - Urban Administration
Municipal corporation and its importance
Decision making structures
Protests by the citizens for their grievances.
8 - Rural Livelihoods
Livelihoods in a village and the types of farmers: middle farmers, landless labourers and large farmers.
9 - Urban Livelihoods
Primary, secondary and tertiary occupations
Livelihoods in a city including vegetable vendors, domestic servant, garment worker and bank employee
Different types of employment- self-employed, regular employment and wage employment
The inter-linkage between rural and urban lives with the help of migration.
Similarly, Prepare For Other Subjects Of Class 6
Science for Class 6 (VI) - CBSE & NCERT Curriculum
Includes 90 docs, 90 videos & 32 tests

Mathematics Course Class 6- Notes, Questions, Videos & MCQs
Includes 68 docs, 222 videos & 26 tests

Hindi (Vasant) for Class 6 (VI) - CBSE and NCERT Curriculum
Includes 46 docs & 30 videos

English for Class 6 (VI) - CBSE and NCERT Curriculum
Includes 48 docs

English (A Pact with the Sun) for Class 6 (VI)
Includes 20 docs & 53 videos