Today choosing a school is like choosing a car or house, very subjective. Schools started the admission process early. This is the time of year when parents are too busy to admit their children and picking up the school that they want. The reason is parents want their child to get the best education. The children learn more from Surroundings, Environment, and Nature. A school needs to nurture the educational experience for your child which needs to be as rewarding as possible. There are certain parameters that one should look at to make the right choice:
Understand student needs
Choice of Curriculum
School policies
Schools Credentials
Location of school
Quality of teacher
Student Centric Approach
Extracurricular activity
Financial Commitment
Infrastructure
Safety
CBSE Schools:
CBSE is the largest board of education in India and mainly focused on syllabus covering. CBSE has got new valuation called CCE wherein they become project oriented. While the notion is great, the challenges have been meeting to its ideal state. The benefit of CBSE is that it having the number of schools all over India. It having it standardized syllabus which will be used throughout the education.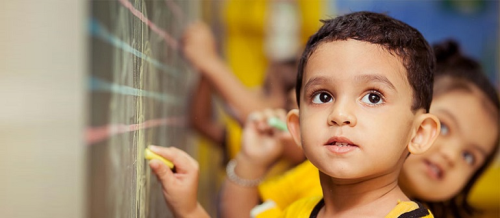 ​
If the student is interested in taking professional education such as medical field and engineering then CBSE course of study helps them a lot. It totally depends on the career aspiration of that child. When it comes to the competitive exams, CBSE curriculum is always the popular choice as compared to other board. It improves the problem-solving skill, analytical reasoning and the syllabus which also helps in clearing the competitive exam. Many students from state board also clear the competitive exam but they need coaching during preparation.
It is a very complicated task for every parent to pick up the best CBSE School in the metropolitan city like Nagpur. Also choosing the top CBSE schools in Nagpur is an extremely crucial decision. As here is the range of CBSE School and all are best according to their academic schedule. The process of learning and the academic curriculum should be interesting so that children should love their school. Children must be feeling excited about the things other than classroom program.