INDIAN AFFAIRS
Delhi is the richest state, Bihar the poorest: NFHS-4
As per data collected through National Family and Health Survey (NFHS-4) conducted among more than 6 lakh households in 2015-16, Delhi is the richest state while Bihar is the poorest.
About Wealth Index formed on basis of NFHS-4:
Information collected through NFHS-4 has been used to classify all households into wealth quintiles (five equal parts, each representing 20%).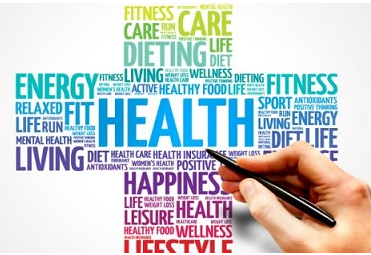 Wealth in this context is represented by ownership of consumer goods such as television and bicycles, and household characteristics such as availability of clean drinking water.
Households that rank in the lowest quintile would be the poorest 20%, while those featuring in the top would be the richest 20% of the lot.
Quintile scores have further been used to classify population for states, religious and caste groups and rural-urban areas.
Wealth Index Results derived from NFHS-4 data:
The report outlines that poverty is widespread in rural India as 29% of the rural population has wealth levels equivalent to bottom 20% of the country's population.While for urban India, the figure is just 3.3%.
Delhi is the richest states with 60% of their households in the top wealth quintile. Bihar is the poorest state having more than 50% households in the bottom wealth quintile.
Among religious communities, Jains are the richest with more than 70% of their population in the top quintile.
Among caste groups, Upper castes are the richest having almost double share of households in the top quintile compared to any other caste group. In terms of wealth, Scheduled Tribes are the worst-off section.
Quick Facts about National Family and Health Survey:
Conducted by: Union Ministry of Health and Family Welfare
Objective: To collect essential data on health and family welfare needed for policy and programme purpose
First Survey conducted in: 1992-93
Mumbai to host first summit on 'Createch' in India
First-of-its-kind India-UK Createch Summit will be held in Mumbai on February 6, 2018.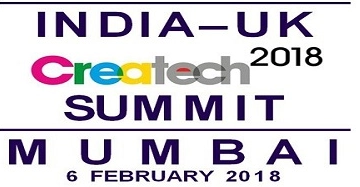 More Information about India-UK Createch Summit:
i. This summit will be held by United Kingdom's (UK's) Department for International Trade (DIT).
ii. Objective of this summit is to celebrate and explore the convergence of creativity and technology, 'Createch' and its application across a range of areas.
iii. Finale of the TECH Rocketship Awards 2017-2018 will also be held during this summit. TECH Rocketship Awards 2017-2018 will honour India's best and brightest talent in technology scale-up companies.
iv. India-UK Createch Summit is the key event of a month-long series of events for promoting India-UK trade partnership.
v. Prince Edward, Earl of Wessex will attend this Summit as a special guest.
Water Resources Ministry Signs MoU with Bihar and Jharkhand for Completion of North Koel Reservoir Project
On January 12, 2018, Ministry of Water Resources, River Development and Ganga Rejuvenation, Government of India has signed a Memorandum of Understanding (MoU) with State Governments of Bihar and Jharkhand for completion of balance works of North Koel reservoir project at an estimated cost of Rs. 1622.27 crore.
Details about North Koel Reservoir Project:
i. This project is situated on North Koel river, a tributary of Sone river. On completion, it will provide irrigation to 111521 hectares of land in the most backward and drought prone areas of Aurangabad and Gaya districts in Bihar and Palamu and Garhwa districts in Jharkhand.
ii. Construction of this project started in 1972 but was later halted in 1993.
iii. As per the MoU, out of the estimated cost of balance works of Rs. 1622.27 crores, Rs 1378.61 crore will be provided by Central Government as a grant from Long Term Irrigation Fund (LTIF) under Pradhan Mantri Krishi Sinchai Yojana (PMKSY).
iv. Rs. 243.66 crores will be borne by Bihar and Jharkhand through the loan financed by National Bank for Agriculture and Rural Development (NABARD).
International Film Festival on Art and Artist begins in Odisha
On January 12, 2018, Odisha Chief Minister Naveen Patnaik inaugurated 12th International Film Festival on Art and Artist in Bhubaneswar.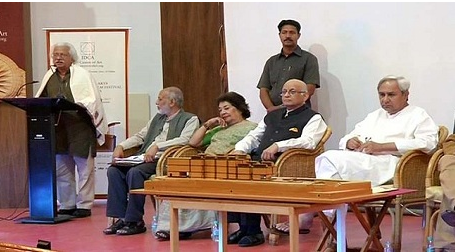 More Information about 12th International Film Festival on Art and Artist:
i. This three-day festival has been organised by Bhubaneswar-based Jatin Das Centre of Art (JDCA).
ii. Several short, long, narrative, documentary, animation, and film essays will be showcased during the course of this festival. Besides, panel discussions, lectures and workshops will also be conducted.
iii. 12 Odia films,12 films in other Indian languages and nearly 39 films of 11 countries in 15 foreign languages will be screened during the festival.
iv. Short film stories written by eminent writers Manoj Das and Gourahari Das will also be presented by Jatin Das Centre of Art (JDCA).
INTERNATIONAL AFFAIRS
Saudi Arabia opens its first women-only motorshow in Jeddah
Saudi Arabia's first motorshow for women customers was held in Jeddah on January 11, 2018.
i. In context of this news, it is important to note that in September 2017, Saudi King Salman had ordered an end to the ban on women drivers by June 2018.
ii. Fuel-efficient cars were the key highlight of this motorshow in Jeddah. A team of saleswomen was present to help their new prospective customer base.
iii. However, in wake of recent hike in domestic gas prices and introduction of value-added tax (VAT), it would be interesting to see car sales growth numbers in Saudi Arabia post June 2018
Quick Facts about Saudi Arabia:
♦ Capital – Riyadh
♦ Currency – Saudi riyal
♦ King – Salman bin Abdulaziz Al Saud
♦ Neighbouring Countries – Jordan, Iraq, Kuwait, Qatar, Bahrain, United Arab Emirates, Oman and Yemen
US, Japan Hold Joint Military Iron Fist Drill amid Korea Tensions
On January 12, 2018, American and Japanese military forces launched 13th annual Iron Fist joint exercises in California, US.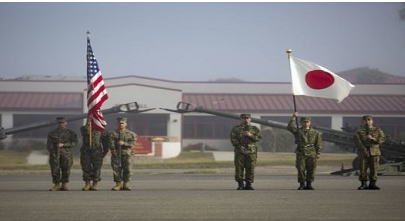 Information about US-Japan Iron Fist military exercise:
i. Around 500 U.S. Marines and sailors and about 350 members of the Japanese Ground Self-Defense Force are participating in this exercise wherein they will be trained in fire support operations and amphibious assaults.
ii. The main training event will be a mock amphibious assault launched from the USS Rushmore amphibious landing ship, in coordination with an inland helicopter assault.
iii. It is to be noted that recent nuclear and ballistic missile tests conducted by North Korea have put South Korea, US and Japan on high alert.
China to fund construction of Counter-Terrorism Base in Northern Afghanistan
China will provide financial support to construct a counter-terrorism base in Badakshan province of northern Afghanistan that would prevent cross-border infiltration of the Chinese Uyghur militants.
Counter-Terrorism Base in Northern Afghanistan:
i. Location of the counter-terrorism base has not yet been decided. The Chinese funding will include all material (weaponry, uniforms for soldiers, military equipment) expenses and technical costs.
ii. A special commission has been formed to finalise the location of the base, determine construction costs and to manage technical issues.
iii. The decision regarding this counter-terrorism base was taken during the recent meeting of Afghanistan Defence Minister Tariq Shah Bahrami, Chinese Defence Minister Chang Wanquan and Vice Chairman of China's Central Military Commission, General Xu Qiliang.
iv. The Chinese Uyghur militants were trained in Al Qaeda camps. They were active during Taliban rule in Afghanistan.
About Chinese People's Liberation Army (PLA):
♦ Headquarters – Central Military Commission, Beijing
♦ Minister of National Defense – General Chang Wanquan
♦ Chief of Joint Staff – General Li Zuocheng