INDIAN AFFAIRS
Govt issues orders for extending assistance to sugarcane farmers
In a bid to help sugar mills to clear cane dues of farmers, Central Government has issued orders to extend financial assistance @ of Rs. 5.50 per quintal of cane crushed in sugar season 2017-18 to sugar mills to offset the cost of cane.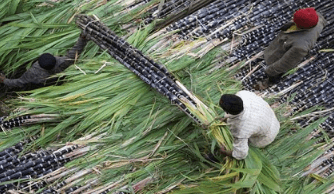 Assistance to sugarcane farmers:
i. The said assistance shall be paid directly to the farmers on behalf of the mills on the basis of actual cane crushed.
ii. On account of high sugar production vis-à-vis consumption, sugar prices have remained depressed since the beginning of current sugar season 2017-18.
iii. Surplus holdings have negatively affected the liquidity position of sugar mills which has in turn lead to accumulation of cane price dues of farmers.
iv. The total assistance as per this decision is estimated to be about Rs. 1540 crore.
Telangana CM launches investment support scheme for farmers
On May 10, 2018, Telangana Chief Minister K Chandrasekhar Rao launched 'Rythu Bandhu' (friend of farmers), an investment support scheme for farmers.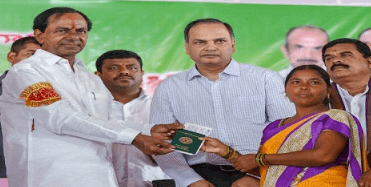 More information about Telangana Government's 'Rythu Bandhu' Scheme:
i. This scheme is claimed to be the first such initiative among all states of India.
ii. Under 'Rythu Bandhu' Scheme, all farmers in Telangana who own land, will be provided investment support of Rs 8000 per acre per year.
iii. This scheme has been rolled out with budgetary allocation of Rs 12000 crore for 2018-19.
iv. However, 'Rythu Bandhu' Scheme has not been extended to tenant farmers.
Quick Facts about Telangana:
♦ Capital – Hyderabad
♦ Current Governor – E.S.L. Narasimhan
♦ Current Chief Minister – K. Chandrashekar Rao
♦ Important National Park – Mrugavani National Park
Committee to review conduct of everyday business in Rajya Sabha
Vice President of India and the Chairman of the Rajya Sabha, Venkaiah Naidu has constituted a 2-member committee to review rules of procedure and conduct of business in Rajya Sabha.
Details about the Committee:
i. The two-member committee will be headed by V.K. Agnihotri – Former Rajya Sabha Secretary General, while the other member will be S.R. Dhaleta – Former Joint Secretary in the Union Ministry of Law and Justice.
ii. Although the committee will review the rules of procedure for conduct of business as a whole, it will focus on provisions, which seem inadequate vis-a-vis rules in Lok Sabha.
iii. It is to be noted that this committee has been formed in wake of repetitive disruptions witnessed in both the houses during the recent budget session.
iv. The committee has been asked to submit its report to Chairman of Rajya Sabha in three months.
Joint Exclusive Economic Zone (EEZ) Surveillance of Maldives
Indian Navy is engaged in conducting a joint exclusive economic zone (EEZ) surveillance of Maldives.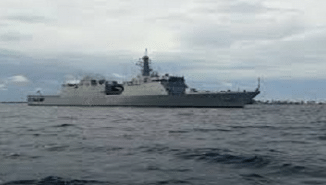 More information about Joint EEZ Surveillance of Maldives:
i. For this purpose, Indian Navy has deployed Indian Naval (IN) ship Sumedha, a Naval Offshore Patrol Vessel (NOPV), from 9th to 17th May 2018.
ii. This deployment is a part of Indian Navy's 'Mission Based Deployments'.
iii. On 11th and 12th May 2018, INS Sumedha would undertake an Operational Turnaround (OTR) at Male, during which it will interact and impart training to Maldives' National Defence Forces (MNDF) personnel.
iv. From 12th to 15th May, 2018, INS Sumedha will undertake joint EEZ surveillance of Maldives with MNDF personnel onboard.
v. In context of this news, it is important to note that two officers and eight sailors of the Indian Navy's Marine Commando (MARCO) cadre are currently conducting the 2nd Asymmetric Warfare Training Exercise 'Ekatha 2018' at Maldives. 'Ekatha 2018' started on 28th April, 2018 and will conclude on 15th May, 2018.
Quick Facts about Maldives:
♦ Capital – Male
♦ Currency – Maldivian rufiyaa
♦ Current President – Abdulla Yameen
Department of Economic Affairs disposes five ​ ​FDI proposals in April, 2018
Department of Economic Affairs ​(DEA)​ under Union Ministry of Finance disposed of five foreign direct investment (FDI) proposals during April, 2018.
FDI proposals disposed in April 2018:
i. Applicants whose, proposals have been approved are M/s Alcon Laboratories (India) Pvt Ltd. – for undertaking financial lease of ophthalmic surgical equipment in India in addition to the existing business of wholesale trading in India – and M/s CVC Asia Pacific (Singapore) Pte. Limited, which pertains to amendment application relating to imposition of minimum capital norms.
ii. Another proposal which has been approved is of M/s Hindustan Infralog Pvt Ltd., seeking approval for foreign investment up to Rs. 3250 crore in M/s Hindustan Infralog Pvt Ltd.
iii. A proposal from M/s Northvale Capital Partners Private Limited seeking approval for acquisition of up to 100% of the share capital of a non-operational investment holding company, namely M/s Vadodara Stock Exchange Limited, a derecognized stock exchange has been returned to the on the ground of being premature while an application by M/s Kora Research Advisors India LLP, seeking post facto approval for the cumulative investments made by M/s Kora Management LP, USA and M/s Kora LLC, USA in M/s Kora Research Advisors India LLP has been rejected.
New Projects on priority for developing tourism in NE states: Dr Jitendra Singh
On 11th May 2018, Union Minister of State (Independent Charge) of the Ministry of Development of North Eastern Region (DoNER), MoS PMO, Personnel, Public Grievances & Pensions, Atomic Energy and Space, Dr. Jitendra Singh conducted a meeting with Union Minister of state for Tourism (I/C) and Electronics and Information Technology K.J. Alphons in New Delhi.
New Projects on priority for developing tourism in NE states:
i. The meeting was held as a part of continuing inter-ministerial discussions for development of North Eastern states.
ii. Discussions were made on proposals for identifying new projects on priority for development of tourism in North Eastern states.
iii. Dr. Jitendra Singh said that, the Ministry of DoNER has recommended to the Finance Ministry for higher fund allocation and special package for certain projects in the NE region.
iv. He said that, under the 'North East Special Infrastructure Scheme (NESIDS), the DoNER Ministry offers financial assistance for projects of physical infrastructure related to water supply, power, connectivity to encourage tourism in the region.
v. He added that, under North Eastern Council (NEC), work for promotion of theme-based regional tourism circuits is in progress.
About North Eastern Council (NEC):
♦ Chairman – Dr. Jitendra Singh
♦ Headquarters – Shillong, Meghalaya
India's longest rail-road bridge to be inaugurated this year
India's longest road and railway bridge "Bogibeel bridge", linking Dibrugarh in Assam to Pasighat in Arunachal Pradesh is expected to be inaugurated in 2018 by Prime Minister Narendra Modi.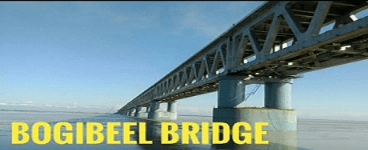 Bogibeel bridge:
i. Civil work related to the Bogibeel bridge will be finished by July 2018. Two more months will be taken to complete electrical and signalling work.
ii. The bridge is 4.94 km long. This is said to be the second longest bridge of this kind in Asia. It has three lane roads on top and double line rail below.
iii. The bridge is 32 metres above the water level of the Brahamaputra River. This bridge will solve logistical issues for armed forces stationed at the China border to receive supplies from Tezpur.
iv. This is part of infrastructure projects planned by India for logistics improvement along the border in Arunachal Pradesh.
v. At present, to travel from Dibrugarh to Arunachal Pradesh by train it takes over 500 km detour. After completion of this bridge, the travel will be less than 100 km.
vi. This project was approved in 1996. Construction of the bridge was initiated in 2002. It was declared as a national project in 2007.
Some important sea ports in India:
♦ Vizag Port- Andhra Pradesh
♦ Paradip Port- Orissa
♦ Haldia port- West Bengal
Parliamentary panel headed by Murali Manohar Joshito look into black money recovery, performance of public sector banks
On 10th May 2018, a parliamentary panel headed by BJP leader Murali Manohar Joshi decided to study the recovery of black money and performance of public sector banks etc.
Panel to study the recovery of black money and performance of public sector banks:
i. The Estimates Committee consists of 30 members. It has planned to study various subjects related to several ministries in 2018-19.
ii. As per the memorandum of the committee, the panel will overview the import of uranium for nuclear plants, mining activities and environment, upgrading of India Post offices and the drought situation in India etc.
iii. The panel on estimates is also called the continuous economy committee. It recommends changes in policy or administrative framework to achieve efficiency in expenditure.
iv. It has planned to overview the functioning of Enforcement Directorate and recovery of black money, performance of public sector banks, debt recovery tribunals, rural housing fund and review the imports, exports and balance of payments.
v. The panel will also review preparedness of the armed forces, defence production and procurement and make recommendations to the government.
vi. This panel was reconstituted by Lok Sabha Speaker Sumitra Mahajan on 1st May 2018. She re-appointed Murali Manohar Joshi as its Chairman.
vii. Apart from this panel, the Public Accounts Committee also overviews the issue of black money after implementation of demonetisation.
Tag lines of some banks:
♦ ECGC Bank – You focus on exports. We cover the risks
♦ IDBI Bank – Banking For All, "Aao Sochein Bada"
♦ Indian Bank – Your Tech- Friendly Bank
Kerala Government to provide free internet
On 9th May 2018, Kerala Government approved setting up of the Kerala Fibre Optic Network Limited, the Joint Venture, to implement the Kerala Fibre Optic Network (K-FON) project, as a part of its programme to offer free internet to over 20 lakh poor families.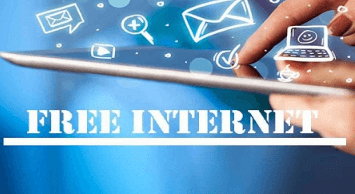 Kerala Government to provide free internet:
i. The Kerala government has decided to establish the Joint Venture company to launch its new optic fibre pathway.
ii. This decision was taken at a cabinet meeting chaired by Kerala Chief Minister Pinarayi Vijayan.
iii. The K-FON initiative is implemented to offer fast internet connectivity to government offices and educational institutions and quality internet service to public at an affordable rate.
iv. The cabinet also approved the Memorandum of Association and the Article of the Association of the new company, to be set up by the Kerala State IT Infrastructure Limited, the Kerala State Electricity Board and the state government.
v. The project also works to offer several government services through mobile phone and online.
Some stadiums in Kerala:
♦ EMS Stadium
♦ Jawaharlal Nehru Stadium
♦ Lal Bahadur Shastri Stadium
IAF conducts first-ever online exam for selection of airmen
On 3rd May to 6th May 2018, the IAF (Indian Air Force) successfully conducted its first online selection test for airmen.
IAF conducts first-ever online exam for selection of airmen:
i. The first ever Scheduled Test for Airmen Recruitment (STAR) was held through computer based online tests in association with Centre for Development of Advanced Computing (CDAC) Pune.
ii. CDAC is a Government organisation functioning under the Ministy of Electronics and Information Technology.
iii. This is the first time any of the three services has conducted selection tests online.
iv. Overall 409169 candidates had registered for the online STAR examination for Airmen. The online examination was held at 439 centres in 102 cities of India.
About Indian Air Force (IAF):
♦ Chief of the Air Staff (CAS) – Air Chief Marshal Birender Singh Dhanoa
♦ Headquarters – New Delhi
Stanford University to partner with UP to combat chronic diseases
On 9th May 2018, Uttar Pradesh Health Minister Sidharth Nath Singh informed that the United States Stanford University will partner with Uttar Pradesh to fight disease like Japanese Encephalitis (JE) and Acute Encephalitis Syndrome (AES).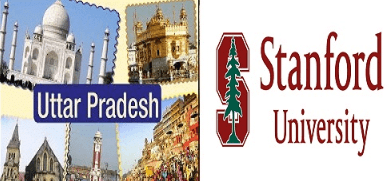 Stanford University to partner with UP to combat chronic diseases:
i. Sidharth Nath Singh headed the delegation of top state officials to the United States.
ii. As a part of the official visit to the United States, the Indian delegation met with officials from the State Department, the Department of Commerce and the United States Agency for International Development (USAID). They also held round tables with industry representatives.
Some wildlife sanctuaries in Uttar Pradesh:
♦ Saman Sanctuary
♦ Ranipur Sanctuary
♦ Parvati Arga Bird Sanctuary