INDIAN AFFAIRS
Environment Minister launches programme to train 5.5 lakh green skilled workers by 2021
On May 14, 2018, Union Environment Minister Harsh Vardhan launched Green Skill Development Programme (GSDP) aimed to train over 5.5 lakh workers in environment and forest sectors.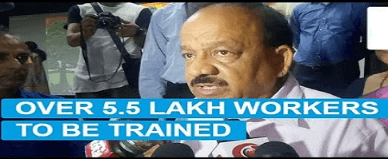 Salient features of Green Skill Development Programme (GSDP):
i. Under this programme 5.5 lakh individuals across India will be provided training in environment and forest sectors through 30 courses by 2021.
ii. Objective of GSDP is skilling the youth of India, especially dropouts and increasing the availability of skilled workforce.
iii. GSDP was launched last year as a pilot project in 10 districts of India. In the pilot project, 154 youths (mainly school dropouts) were trained as parataxonomists and biodiversity conservationists.
iv. A related mobile app (GSDP-ENVIS) was also unveiled by Mr. Harsh Vardhan on May 14, 2018.
Ayushman Bharat Program's first workshop held in Shimla
First workshop on Ayushman Bharat Program was held in Shimla, Himachal Pradesh on May 14, 2018.
Highlights of First workshop on Ayushman Bharat Program:
i. The workshop was addressed by Union Health Minister J P Nadda.
ii. A memorandum of understanding (MOU) was signed between Himachal Pradesh, Uttarakhand, Jammu and Kashmir and Chandigarh during the course of this workshop.
iii. Ayushman Bharat Scheme was approved by the Union Cabinet on March 21, 2018 with budgetary support of Rs 10500 crore.
iv. Under this scheme, Government has set a target to set up 1.5 lakh wellness centres by 2022to deliver comprehensive primary healthcare. Other component of this scheme is to provide insurance cover to most deprived Indian population.
India witnessed highest number of Internet shutdowns in 2017-18: UNESCO report
According to the 'Clampdowns and Courage-South Asia Press Freedom Report 2017-18', released recently by the UNESCO, India alone accounted for 82 out of 97 instances of Internet shutdown among South Asian countries between May 2017 and April 2018.
Highlights of UNESCO's Report on Internet Shutdown:
i. In context of this news, internet shutdown is referred to as any intentional disruption of the broadband or mobile Internet or Internet-based mobile apps, by an order of the authorities or threat of non-state party, to control communication or online content or slowing down the access to the general public.
ii. In India, nearly half of the cases of Internet shutdown were experienced in Kashmir Valley. Over 10 instances of Internet being affected were witnessed in Rajasthan, while Uttar Pradesh, Bihar, Punjab and Haryana were among states in which less than 10 cases of Internet shutdown were recorded.
iii. Five out of six biggest instances of Internet shutdown were recorded in India. The longest one was in Darjeeling in West Bengal wherein internet was shut down by authorities for 45-days due to political demonstration, protest and clashes by activists seeking a separate state.
iv. Among other Asian countries, Pakistan witnessed 12 instances while Afghanistan, Bangladesh and Sri Lanka reported just one instance of internet shutdown.
Kerala witnessing advanced demographic transition: Report
As per report, titled 'Impact of mortality and fertility transitions in Kerala on migration and its implications for state's economy' Kerala is currently experiencing an advanced demographic transition.
Highlights of the report:
i. The report has been compiled by a team led by noted demographer S. Irudaya Rajan of the Centre for Development Studies.
ii. It has outlined that Kerala is currently experiencing an advanced demographic transition as the mortality and fertility levels have come down and so migration will play a critical role in shaping the future demographic scenario of the state.
iii. It is to be noted that Kerala was the first Indian state to achieve Infant Mortality Rate (IMR) below 25, in 1989, and then further reduced it to 10 in 2016.
iv. The fall in levels of mortality has also brought down fertility levels considerably and thus the combined effect has led to a decline in the natural growth rate of State's population.
v. As per the report, migration is the only component that can significantly alter the emerging population scenario in Kerala.
Quick Facts about Kerala:
♦ Capital – Thiruvananthapuram
♦ Current Chief Minister – Pinari Vijayan
♦ Current Governor – P. Sathasivam
♦ Important National Park – Silent Valley National Park
International Children's Film Festival Of Kerala
On 14th to 26th May 2018, the first edition of the International Children's Film Festival of Kerala is held in Thiruvananthapuram, Kerala.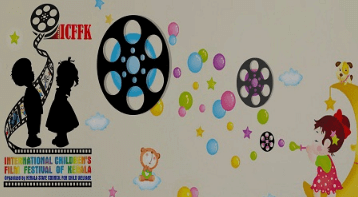 International Children's Film Festival Of Kerala:
i. Screenings at the festival are organised by the Kerala State Council for Child Welfare, Kerala State Chalachitra Academy, Kerala State Film Development Corporation, and the State Institute of Children's Literature.
ii. Chairman of the organising committee is actor and MLA, Mukesh. More than 140 films, documentaries and short films will be screened in the festival.
iii. This will be an opportunity for children to view world class films.
Shri Gadkari Inaugurated Two National Highways and Lay Foundation Stone of a Highway Project in Punjab
On 14th May 2018, Union Minister for Road Transport, Highways, Shipping, Water Resources and Ganga Rejuvenation Nitin Gadkari inaugurated the upgraded 4-lane NH-15 from Amritsar to Bhatinda and NH-64 from Zirakpur to Bhatinda in Punjab.
Nitin Gadkari inaugurated Two National Highways:
i. He also laid the foundation stone of 2-laning with paved shoulders of the Munak-Jhakhal-Budhlana section of NH-144B in Punjab.
ii. The 175 kilometre NH-15 stretch was finished in 24 months costing Rs 2893 crore.
iii. This will benefit the commuters since the commuting time now is only two hours between Amritsar and Bhatinda.
iv. The Harike bypass on the NH will also reduce traffic and pollution in the Harike city.
v. Three ROBs (Road over Bridge), five flyovers, 12 underpasses and 31 large junctions have been developed under the project.
vi. The 216 kilometre NH-64 stretch was finished in 24 months costing Rs 2264 crore.
vii. The NH will benefit tourists travelling to Bhatinda, Amritsar and Simla, since the travel time between Chandigarh and Bhatinda has been reduced to three hours.
viii. District Headquarters like, Mohali, Patiala, Sangrur, Bhatinda, Faridkot and Amritsar will be connected by a 4-lane highway.
ix. The project comprises an ROB, 12 flyovers, 22 underpasses and 42 large junctions.
x. The 45.89 kilometre 2-laning with paved shoulders of the Munak-Jhakhal-Budhlana section of NH-144B will be constructed in 18 monthscosting Rs 293 crore.
xi. It will reduce the travel time between Bhikhi and Tohana by 1 hour. It will smoothen the travel between Haryana and Punjab.
x. As a part of this project construction of a flyover in front of Guru Nanak College and a grade separator near football chowk of Buldhana will be done. It includes five kilometres of service roads, two VUPs and six small bridges.
Some stadiums in Punjab:
♦ Guru Nanak Stadium
♦ International Hockey Stadium
♦ Dhruv Pandove Cricket Stadium
Union Home Minister approves Central assistance of Rs 1,161.17 crores to states of Assam, Himachal Pradesh, Sikkim and Rajasthan and UT of Lakshadweep
On 14th May 2018, Union Home Minister Rajnath Singh chaired a meeting of the High Level Committee (HLC) for Central Assistance to Assam, Himachal Pradesh, Sikkim, Lakshadweep and Rajasthan.
Union Home Minister approves Central assistance of Rs 1,161.17 crores:
i. The meeting was for Central Assistance to:
Assam – affected by floods during 2017-18
Himachal Pradesh – affected by floods/ landslides during 2017-18
Sikkim – affected by floods/ landslides during 2017-18
Lakshadweep – affected by cyclone Ockhi during 2017
Rajasthan – affected by kharif drought during 2017
ii. The High Level Committee (HLC) approved assistance of Rs 480.87 crore for Assam.
iii. It also approved assistance from NDRF (National Disaster Response Force) worth Rs 84.60 crore for Himachal Pradesh, Rs 67.40 crore for Sikkim, Rs 2.16 crore for Lakshadweep and Rs 526.14 crore for Rajasthan. The total assistance approved was Rs 1,161.17 crore.
About National Disaster Response Force (NDRF):
♦ Headquarters – New Delhi
♦ Director General – Sanjay Kumar
Seminar on Humanitarian and Disaster Relief held in Delhi
On 14th and 15th May 2018, Head Quarter Western Air Command conducted a seminar on Humanitarian and Disaster relief (HADR) at Subroto Park, Delhi.
Seminar on Humanitarian and Disaster Relief:
i. The seminar was held to focus on effective measures to manage HADR situations in North India.
ii. Representatives from Indian Air Force (IAF), NDMA (National Disaster Management Authority), NDRF (National Disaster Response Force, ITBP (Indo Tibetan Border Police), secretary level delegations from Himachal Pradesh, Rajasthan, Uttarakhand, Haryana, Punjab and Jammu & Kashmir took part in the seminar.
iii. Discussions were held on National Perspective on Disaster Management & Capability Building, Enhancement of disaster relief for the participating states and response procedure using IAF platforms.
About NDMA (National Disaster Management Authority):
♦ Chairman – Prime Minister Narendra Modi
♦ Headquarters – New Delhi
IIM-Ahmedabad launches Bharat Inclusive Initiative
IIM-Ahmedabad's Centre for Innovation, Incubation and Entrepreneurship (CIIE) has launched a Bharat Inclusion Initiative to develop knowledge, innovation and entrepreneurship in areas like financial inclusion, livelihood, education and health.
Bharat Inclusive Initiative:
i. Centre for Innovation Incubation and Entrepreneurship (CIIE) at IIM Ahmedabad helps entrepreneurs to transform their ideas into businesses.
ii. The initiative aims to utilise nearly $25 million in the next 3-4 years in backing start-ups, utilising digital transformation in India, to develop access to services that were inaccessible for a large segment of Indians.
iii. CIIE will invest in seed and pre-Series-A start-ups through Bharat Inclusion Seed Fund.Its initial closing has been announced as $7.5 million. It is expected to make a final close at $15 million by July 2018.
iv. Neharika Vohra is the chairpeson of the CIIE initiative. Bharat Inclusion Initiative aims to catalyse entrepreneurs.
v. It will provide in-depth research to build knowledge about the under-served and incubate new start-ups and provide access to soft and patient capital.
About IIM-Ahmedabad:
♦ Chairman – Kumar Mangalam Birla
♦ Location – Ahmedabad, Gujarat
Govt to link 200 more mandis to eNAM portal this fiscal : Agriculture Secretary
On May 13th , the agriculture secretary SK Pattanayak announced the inclusion of 200 more wholesale mandis to the eNAM portal .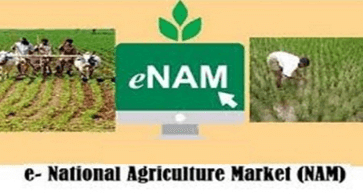 Objectives:
To incorporate all the wholesale markets from all states in a virtual marketplace for transparent trade of agricultural commodities facilitating farmers, traders and buyers.
Salient Features:
i. Encouragement ofinter-mandi trade and transactions and improvement in quality is of utmost priority
ii. Once the system is fully operational more mandis will be linked to it.
iii. As of now 585 mandis of 14 states have been linked. These 14 states are Andhra Pradesh, Chhattisgarh, Gujarat, Haryana, Himachal Pradesh, Jharkhand, Madhya Pradesh, Maharashtra, Odisha, Rajasthan, Tamil Nadu, Telangana, Uttar Pradesh and Uttarkhand
iv. Through these procedure the government wants to ensure all the wholesale mandis are making use of the online auction and that would help in gradually shifting towards a full –fledged online trading platform for mandis within a state and even outside the state.
eNAM Portal:
♦ Its an online trading platform of agricultural commodities aimed at bringing all the wholesale mandis (marketplace) at one place electronically to help them engage in trade and transactions virtually without any geographical barriers. It is also a mobile app that can be accessed through 8 different regional languages supported by it.
♦ As of now 73.50 lakh farmers , 53,163 commission agents and over one lakh traders have been registered in this portal (http://www.enam.gov.in/NAM/home/index.html).
UNDP to set up a skill development centre in Hyderabad
With an aim to impart skill training and self-sufficiency the United Nations Development Programme (UNDP) has decided to set up a centre at 'BHAROSA' in Hyderabad .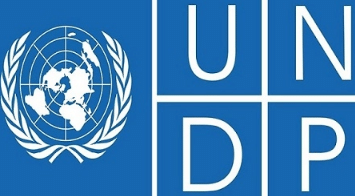 Key points:
i. The agreement has been signed by the UNDP & Hyderabad policeunder the 'DISHA' project to provide skill training to the distressed women effected by violence .
ii. This aims at enabling rehabilitationand job creation like desk jobs and in the field of enterprenuership for the women involved depending on their educational qualification.
UNDP:
♦ Headquarters : New York City, US.
♦ Objective: To impart and help in promoting self-development and train people in need of developing countries involved with it. To assist them with technical and financial cooperation.
BHAROSA:
♦ It is a centre open 24×7 for distressed women and children seeking services related to health, medicine, legal , therapeutic counseling etc. It has support staff well equipped with gadgets and technical services that might help the victim.
♦ Since it's inception it has helped 3560 victims out of which 2600 of them are victims of domestic violence.