Union Railway Minister Piyush Goyal on September 28, 2018 launched the 'Rail Heritage Digitisation Project' of Indian Railways in collaboration with Google Arts and Culture Association. The Minister launched the project through video conferencing in Delhi.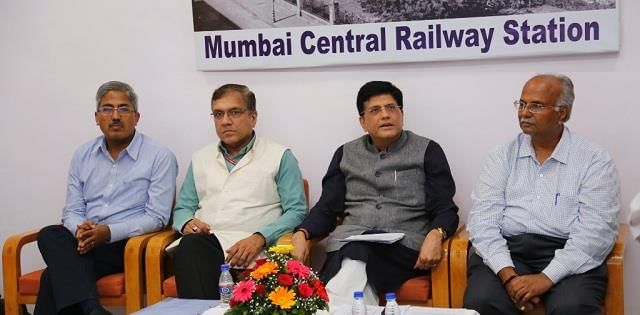 Indian Railways, Google Arts launch 'Rail Heritage Digitisation Project'

The first-of-its-kind project aims to showcase India's rail heritage to the national and international audience in an online story-telling platform. The project can be accessed through this link:"https://artsandculture.google.com/project/indian-railways".

Key Highlights

• The project was completed after almost 2 years of hard work, research, inquiry and execution.

• It is the largest cultural heritage digitisation project not only in India but possibly in the entire Asia Pacific Region.

• The collaboration with Google Art and Culture has enabled the Indian Railways to digitise National Rail Museum, Rewari Steam Centre, three World Heritage Railways, CSMT Mumbai building and other prominent aspects of country's rail heritage.

• The partnership also includes the dimension of Wi-Fi. The Wi-Fi facility that has been set up in 711 stations currently and the railways plans to take it to over 6000 stations.

• The railways will also be setting up 22 digital screens across different locations in India for showcasing the historical project.

Background

Being a 165-year-old organisation, the railways has a lot of material that needs to preserved. The city of Mumbai especially has a special place in the Railways, as it was where the first Railway line was set up in India. It was on April 16, 1853 when the first train ran between Bori Bunder and Thane.

Since then Railways India not only expanded to be one of the largest networks in the world but also significantly contributed to the social, technological and economic development of this country.

The Indian Railways has also created one of the largest repositories of industrial heritage in the world. It has captured glimpses of its history and evolution in 33 rail museums & heritage galleries, four world heritage sites, hundreds of buildings, bridges, locomotives, coaches, other rolling stocks and artefacts.

The conservation of these industrial relics also helps in promoting tourism, preserving traditional skills and communication with people.

The digitisation of rail heritage hence will provide immense opportunity to contextualise artefacts and other heritage assets with stories, thus making them more meaningful to the next generation.

The digital heritage also removes the bottleneck of being physically there and thus providing universal access to the large repository of knowledge.