Insurance regulation in India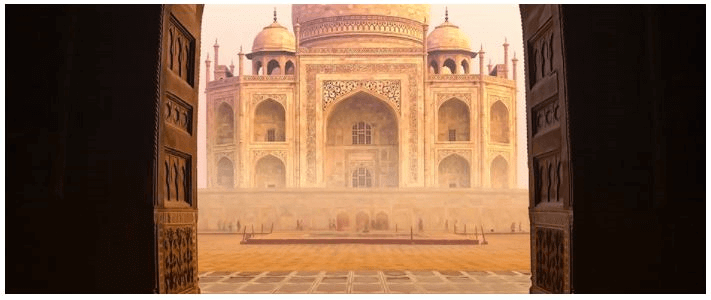 Contributed by: Cyril Amarchand Mangaldas

01 | The regulator
The Insurance Regulatory and Development Authority of India (IRDA) which is constituted under the Insurance Regulatory and Development Authority Act 1999, and which derives its powers from the Insurance Act 1938 (as amended) regulates entities which carry on insurance business and intermediary business (such as brokers, insurance surveyors, loss assessors, insurance agents and third party administrators) in or from India.

02 | Subsidiary/branch
Performance of any commercial activity in the insurance sector requires the establishment of a duly licensed local entity. A local insurer must be a public company or a co- operative society. A foreign company is permitted to undertake reinsurance business in India by establishing a branch in India.
The IRDA has also issued IRDA (Lloyd's India) Regulations, 2016 to facilitate Lloyd's of London to operate in the Indian market. Upon grant of a certificate of registration by the IRDA to transact reinsurance business, Lloyd's is permitted to establish a branch office in India to facilitate a market and associated structures for conduct of reinsurance business both within and outside India.
Members of Lloyd's formed collectively as syndicates who delegate their authority to service companies located in India would need to be granted a certificate of registration by IRDA. IRDA also specifies net owned fund, solvency margin, credit rating and other conditions for Lloyd's India and its syndicate members.

03 | FDI restrictions
Foreign direct investment to the extent of 49 per cent of equity share capital of an Indian insurance company and insurance sector intermediaries is permitted under extant Indian laws. Such foreign investment is under the automatic route i.e. without the prior approval of the Foreign Investment Promotion Board (FIPB), subject to approval/ verification by the IRDA.
All Indian insurance companies with foreign investment shall ensure their 'ownership and control' shall remain with resident Indian entities as determined by the Department of Financial Services (Ministry of Finance)/IRDA, at all times.

04 | Control approvals
Any transfer of shares by a transferor or group of transferors which jointly or severally exceeds 1 per cent of the paid up equity capital of an insurance company requires prior approval of the IRDA.
Prior approval of the IRDA is also required for any transfer where the shareholding of the transferee is likely to exceed five per cent of the paid up equity capital of the insurance company.
All other changes in shareholding must be notified to IRDA. In case of a private bank promoted insurance company (an insurance company owned by a bank) any foreign direct investment in the bank requires approval of the Reserve Bank of India in consultation with the IRDA.

05 | Minimum capital
Minimum paid-up capital requirements:
| | |
| --- | --- |
| Insurer | INR1 billion |
| Reinsurer | INR2 billion |
| Direct broker | INR5 million |
| Reinsurance broker | INR20 million |
| Composite broker | INR25 million |
INR$67.95 = US$1.00 as at January 1, 2017
Equity shares having a single face value and other forms of capital as may be specified by regulations are allowed. However, voting rights of shareholders are restricted to equity shares only. A foreign company carrying on reinsurance business through a branch in India is required to have net owned funds of INR 50 billion.

06 | Risk based capital
Every insurer and re-insurer shall at all times maintain an excess of value of assets over liabilities of not less than 50 per cent of the amount of minimum capital that such insurer or re-insurer is required to bring.
Available Solvency Margin (ASM) i.e. the value of assets over the value of life insurance liabilities and other liabilities of is in excess of policyholder funds and shareholder funds, shall not be less than higher of (a) 50 per cent of the amount of minimum capital prescribed and (b) 100 per cent of the Required Solvency Margin (RSM).
'Control level of solvency margin' is specified to be a solvency ratio (ASM/RSM) of 150 per cent.
Indian insurers are permitted to place reinsurance business with cross border reinsurers (CBRs) not having physical presence in India and doing reinsurance business with Indian insurance companies, who comply with the eligibility criteria specified by IRDA, which are, inter alia maintenance of solvency margin/capital adequacy as stipulated by the home regulator of the CBR.

07 | Group supervision
No.

08 | Policyholder protection
The IRDA (Protection of Policyholders' Interests) Regulations, 2002 provides for protection of the interest of the policyholders.
The Corporate Governance Guidelines for Insurance Companies 2016 require each insurer to, inter alia, form a Policyholder Protection Committee except reinsurance companies and branches of foreign reinsurers in India. The committee is responsible for addressing the various compliance issues relating to protection of the interests of policyholders and keeping the policyholders well informed of and educated about insurance products and complainthandling procedures.
The committee will directly report to the board of directors of the insurance companies.

09 | Portfolio transfers
Yes. A scheme for amalgamation must be submitted to and approved in principle by IRDA then advertised to policyholders, following which IRDA will give final approval if the merger is in the best interests of the policyholders.

10 | Outsourcing
Core and important activities which are said to affect corporate governance, protection of policyholders, solvency and revenue flows of the insurer cannot be outsourced. There is a comprehensive list of core activities in the Guidelines on Outsourcing of Activities by Insurance Companies, comprising of: underwriting, product design, actuarial functions, ERM, investment and related functions, fund accounting (including NAV calculations), claims decisions, bank reconciliation, complaints, market conduct, approving advertisements, appointment of surveyors and loss assessors and compliance with anti-money laundering (AML) and know your client (KYC) requirements.
Certain specified activities which support the core activities may be outsourced as per specified risk management principles set out in the guidelines on outsourcing issued by the IRDA, such as in relation to
Underwriting: data collection of prospect/insured details, data analysis etc.
Premium collection: printing of receipt, dispatch, etc.
Cheque pick up: cash management services of banks or couriers etc.
Admitting and repudiation of claims: forensic analysis, recovery agents, third party claims negotiators, legal/ expert opinions, etc.
Some of these supporting activities if outsourced would need to be reported to the IRDA.
Non-core activities which can be outsourced include pay roll management, HR services, data entry including scanning, indexing services, call centre, claim professing for overseas medical insurance contracts, tele-marketing, etc.