INTERNATIONAL AFFAIRS
Prince Charles launches education impact bond for India
Britain's Prince Charles has launched 10-million-dollar Development Impact Bond (DIB) with an objective to help improve education for over 200000 children in India.
Details about Development Impact Bond (DIB):
i. DIB is the latest fundraising initiative by the British Asian Trust (BAT) and is considered as the largest bond of its type in South Asia.
ii. BAT has launched this bond with the support of the United Kingdom Government's Department for International Development (DfID), Comic Relief, the Mittal Foundation and the UBS Optimus Foundation.
iii. Funds raised through DIB will be provided to selected local not-for-profit entities in India over four years period for delivering a range of operational models including direct school management, principal and teacher training and supplementary programmes.
iv. Primary school students from marginalised communities in India will be the direct beneficiaries of these activities.
Quick Facts about British Asian Trust:
♦ Founded in – 2007
♦ Founded by – A group of British Asian business leaders at the suggestion of Prince Charles
♦ Focus Areas – Education, Health and Livelihoods
THE World University Rankings 2018: More Indian Universities in Asia's Top 200
Indian Institute of Science (IISc) and Indian Institute of Technology (IIT), Bombay are the only two Indian institutions to feature among Top 50 educational institutes in Asia in TIMES Higher Education (THE) World University Ranking's.

THE World University Ranking – Asian Universities:
i. Among Indian institutes, Indian Institute of Science (IISc) ranked highest at 29th.
ii. IISc is followed by IIT, Bombay at 44th.
iii. Total 17 institutes from India featured in the list this year.
iv. Interestingly, although number of Indian institutes featuring in the list has increased, rank of many institutes has dropped as compared to last year.
v.National University of Singapore has been adjudged as Asia's top university for the third consecutive year.
vi. With 89 universities featuring in the list, Japan is the most-represented nation.
Bermuda becomes first country in world to repeal same-sex marriage
On 7th February 2018, Bermuda has become the first country in the world to legalise and then repeal same-sex marriage, as Legislation replacing same-sex marriage with domestic partnerships was signed by Governor John Rankin.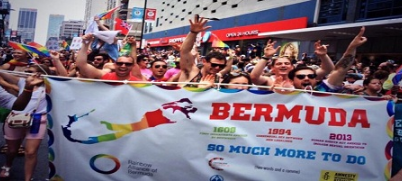 Bermuda becomes first country in world to repeal same-sex marriage:
i. Now, couples in a registered domestic partnership will have equivalent rights as those in heterosexual marriage. This also includes the right to make medical decisions on behalf of their partner.
ii. The same-sex marriages that were done in Bermuda in the in-between period, when they were legalized by a court order in May 2017 and then repealed, are recognized by the new law.
About Bermuda:
♦ Monarch – Elizabeth II
♦ Governor – John Rankin
India ranks 44 out of 50 nations in Global IP Index; US tops the list
On 8th February 2018, India has ranked 44 out of 50 countries in the international Intellectual Property (IP) index released by the US Chambers of Commerce.
International Intellectual Property (IP) index:
i. As per the annual report of Global Innovation Policy Center (GIPC) of the US Chambers of Commerce,India's overall score has increased from (8.75 out of 35) last year to 30 per cent (12.03 out of 40) in the latest edition.
ii. India ranked 43rd out of 45 countries last year and this year it ranks 44 out of 50 countries.
iii. The Index is topped by the US with 37.98 points. Second position is occupied by United Kingdom with 37.97 points and third spot by Sweden with 37.03 points.
iv. This report studies the intellectual property (IP) climate in 50 countries based on 40 indicators like patent, trademark, copyright, and trade secrets protection.
About United States Chamber of Commerce (USCC):
♦ President and CEO – Thomas J. Donohue
♦ Location – Washington, D.C.
BANKING & FINANCE
RBI to link base rate with MCLR from April 1
From April 1, 2018, Reserve Bank of India (RBI) will link the base rate for loans given by banks to the Marginal Cost of Funds based Lending Rates (MCLR).
Details about Compulsory Migration to MCLR:
i. MCLR system was introduced by RBI on April 1, 2016 to avoid the problems of the Base Rate regime.
ii. MCLR is the minimum interest rate of a bank, below which it cannot lend. It serves as an internal benchmark for the bank. Interest rate on corporate and retail loan products is fixed above this rate.
iii. As compared to base rate, MCLR is more sensitive to changes in key policy rates made by RBI. It increases or decreases in tandem with policy rates.
iv. Even after nearly two years since introduction of MCLR, large portion of corporate and retail loan portfolio of banks have still not migrated to MCLR regime.
v. Due to this, RBI received several complaints from borrowers that they did not get any benefit/or got only partial benefit, when RBI had resorted to cutting policy rates in the past.
vi. Thus by linking Base Rate to MCLR, banks will mandatorily have to pass the benefits of rate cuts to borrowers.
IndusInd Bank launches Sonic Identity
IndusInd Bank launched its new Sonic Identity – MOGO, a musical logo, as a part of branding initiatives taken by the bank.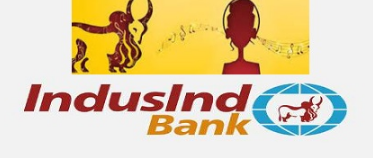 IndusInd Bank launches MOGO:
i. The Sonic Identity has been introduced by IndusInd Bank to build its brand image through music and sound for brand experiences and audience connection.
ii. This music piece was developed by Rajeev Raja, Founder of brandmusiq. The musical logo is named MOGO™ (short for musical LOGO).
iii. MOGO™ is a short, 4 note piece of 2-3 seconds. Surrounding this there is a longer (90 second piece) called the MOGOSCAPE™.
iv. The sonic identity will be used in ATMs, net banking, mobile apps, TV, radio, social media etc. It has also introduced games and contests to attract users. It has also created a microsite to highlight the importance of sonic identity.
About IndusInd Bank:
♦ Chairman – R.Seshasayee
♦ CEO – Romesh Sobti