INTERNATIONAL AFFAIRS
WEF ranks India at 62nd place on Inclusive Development Index
India has ranked at the 62nd place among 74 emerging economies on the annual 'Inclusive Development Index 2018' released by World Economic Forum (WEF). It is to be noted that, in 2017, India ranked 60th among 79 developing economies on this index.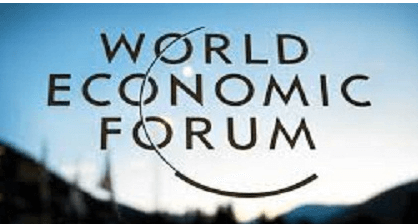 About Inclusive Development Index:
Inclusive Development Index 2018 measures progress of 103 economies on three individual pillars viz. growth and development, inclusion and inter-generational equity.
The index has been divided into two parts – First part covering 29 advanced economies and the second part covering 74 emerging economies.
Countries have also been classified into five sub-categories in terms of the five-year trend of their overall Inclusive Development Growth score. These five sub-categories are 'receding', 'slowly receding', 'stable', 'slowly advancing' and 'advancing'.
Highlights of Inclusive Development Index 2018:
Among advanced economies, Norway has topped the list, while Lithuania has topped the list of emerging economies.
In terms of ranking on individual pillars, India ranked 72nd for inclusion, 66th for growth and development and 44th for inter-generational equity.
Despite its low overall rank, India has been placed in the sub-category of countries displaying 'advancing' trend of inclusiveness.
In terms of overall rank, neighbouring countries, China (26th), Pakistan (47th rank), Sri Lanka (40th rank), Bangladesh (34th rank) and Nepal (22nd rank) have ranked higher than India.
WEF has urged that nations should focus on inclusive development as relying on Gross Domestic Product (GDP) as the primary metric of national economic performance has led to rise of inequality.
Most Inclusive Advanced Economies – Top 5
| | |
| --- | --- |
| 1 | Norway |
| 2 | Ireland |
| 3 | Luxembourg |
| 4 | Switzerland |
| 5 | Denmark |
Most Inclusive Emerging Economies – Top 5
| | |
| --- | --- |
| 1 | Lithuania |
| 2 | Hungary |
| 3 | Azerbaijan |
| 4 | Latvia |
| 5 | Poland |
10th Global Forum for Food and Agriculture (GFFA) held in Berlin
On 18th to 20th January 2018, the 10th Global Forum for Food and Agriculture (GFFA) was held in Berlin, Germany.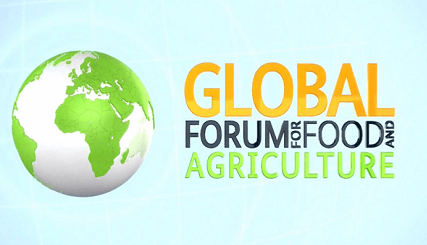 10th Global Forum for Food and Agriculture (GFFA):
i. The theme of the 10th Global Forum for Food and Agriculture was "Shaping the Future of Livestock – sustainably, responsibly, efficiently".
ii. The GFFA focuses on issues related to the future of global agri-food industry. It had participation from 69 agricultural ministers and heads of 6 international organisations such as FAO (Food and Agriculture Organization), WTO (World Trade Organization) and World Organisation for Animal Health.
iii. Union Minister of State for Agriculture & Farmers Welfare, Gajendra Singh Shekhawat lead the Indian delegation to GFFA.
iv. Gajendra Singh Shekhawat held talks with Agriculture Ministers from Germany, Argentina and Uzbekistan.
About Food and Agriculture Organization of the United Nations (FAO):
♦ Headquarters – Palazzo FAO, Rome, Italy
♦ Head – Jose Graziano da Silva
World Bank signs USD 300m loan for Nepal quake reconstruction
On January 21, 2018, World Bank approved USD 300 million loan to Nepal for undertaking reconstruction work post April 2015 earthquake.
i. In April 2015, a 7.8-magnitude earthquake struck Nepal which destroyed more than half a million homes and killed nearly 9000 people.
ii. Since then, only 10% homes have been rebuilt. Nepal is currently facing USD 1.2 billion shortfall in reconstruction funds.
iii. USD 300 million loan from World Bank will partially help to fill this gap. This loan also includes USD 80 million for a livestock project and another USD 60 million for vocational training.
Quick Facts about World Bank:
♦ Formation Date – 1945
♦ Headquarters – Washington D.C., US
♦ Current President – Jim Yong Kim
India to become fastest growing large economy in 2018
According to Sanctum Wealth Management report, India will overtake China to be the fastest growing large economy in 2018.
Growth Prospects of Indian Economy:
i. Rationale cited by Sanctum Wealth Management for this forecast is that "India is a reforming economy with the prospects of strong long-term growth".
ii. In the current global scenario where developed economies are posting 2-3% growth, Indian economy is on the track to cross the 7.5% growth mark.
iii. The report also outlined that India's equity market will become the fifth largest in the world.
iv. However, inflation and lack lustre corporate earnings have been identified as key factors that may halt the advance of equity markets in near term.
BANKING & FINANCE
Paisabazaar.com becomes India's first major platform to offer direct mutual funds to consumers
On January 22, 2018, Paisabazaar.com, an online marketplace for Loans and Credit Cards announced to offer direct Mutual Fund plans to retail customers and has thereby became India's first major platform to come up with such offering.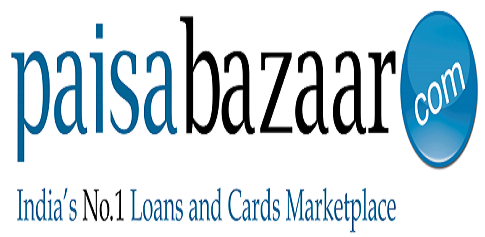 Benefits of Direct Mutual Funds:
i. Broadly speaking, Mutual Fund plans are available in two variants – 'Regular' and 'Direct'. Both these variants are exactly same in terms of investment strategy and fund management.
ii. However, the key difference is that, in Regular plans, a part of customers' investment (1% in most cases) is paid to the brokers/financial advisor as commission by the mutual fund company, while in a direct mutual fund there is no such type of commission payout.
iii. Owing to this, net investible amount will always be higher in Direct plans and thus the ensuing returns too shall be higher. Moreover, for longer time horizon (10 years and above) returns from Direct plans are significantly higher as compared to Regular plans.
iv. Direct Plans have so far been less popular among retail investors due to lack awareness and vested interest of brokers/financial advisors in selling Regular plans.