INTERNATIONAL AFFAIRS
Turkey extends state of emergency for a sixth time
On January 8, 2018, Turkish government announced plans to extend the ongoing state of emergency for the sixth time.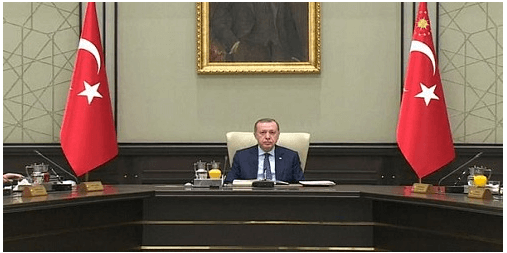 i. State of emergency was first imposed in July 2016 after a failed coup to overthrow incumbent Turkish President Recep Tayyip Erdogan.
ii. Turkish authorities have extended the emergency to crackdown on individuals connected with the failed coup.
iii. Since the attempted coup, over 55000 people have been arrested and 140000 public sector workers have been suspended or sacked.
iv. The ongoing state of emergency is set to expire on January 19, 2018. The fresh extension will be for another three months.
Quick Facts about Turkey:
♦ Capital – Ankara
♦ Currency – Turkish lira
♦ Current President – Recep Tayyip Erdogan
♦ Important Rivers – Euphrates, Tigris
BANKING & FINANCE
PNB ties up with NSFDC for assisting SC families
Punjab National Bank (PNB) and National Scheduled Castes Finance and Development Corporation (NSFDC) have signed a memorandum of understanding (MoU) to provide financial assistance to Scheduled Caste (SC) families living below Double Poverty Line (DPL).
Information about PNB-NSFDC MoU:
i. As per the terms of the MoU, PNB will be the channelising agency for the loan schemes of NSFDC.
ii. With an objective to further economic empowerment, unemployed SC persons living below Double Poverty Line will be provided Concessional finance and skill training grants.
iii. At present, persons whose family income is below Rs.40000/- per annum in rural areas and Rs.55000/- per annum in urban areas are considered to be below double poverty line.
Quick Facts about PNB:
♦ Founded in – 1894
♦ Headquarters – New Delhi
♦ Current MD & CEO – Sunil Mehta
♦ Tagline – 'The name you can bank upon'
BUSINESS
Flipkart's PhonePe inks pact with FreeCharge
On January 9, 2018, Flipkart-owned payments platform PhonePe announced a strategic tie-up with leading Wallet player FreeCharge to enable over 45 million users to link their existing FreeCharge Wallets to the PhonePe app.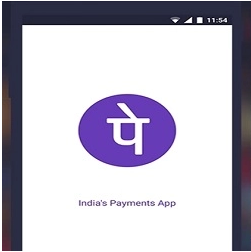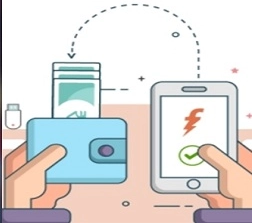 Details about PhonePe-FreeCharge tie-up:
i. Owing to this tie-up, PhonePe customers will be able to utilise their FreeCharge wallet balance for all online and offline transactions.
ii. This will make PhonePe, India's first open payments platform, through which customers can use any and all payment instruments for executing transactions.
iii. PhonePe is currently accepted at more than 60 thousand online and offline merchants.
Quick Facts about Flipkart:
♦ Founded in – 2007
♦ Headquarters – Bengaluru, Karnataka
♦ Founders – Sachin Bansal, Binny Bansal
Gujarat tops logistics performance index chart
Gujarat has topped Logistics Ease Across Different States (LEADS) index. Report related to this index was released by Union Commerce and Industry Minister, Suresh Prabhu at the third meeting of Council for Trade Development and Promotion on January 8, 2018.
LEADS Index Rankings:
i. LEADS Index is a perception-based index of mobility of goods and efficiency of logistics chain. It has been jointly developed by Union Commerce and Industry Ministry along with Deloitte.
ii. The index is based on various indicators such as infrastructure, safety of cargo, timeliness and service quality in the sector.
iii. On LEADS Index rankings, Gujarat is closely followed by Punjab and Andhra Pradesh. Among Union Territories, Daman & Diu occupied topped the index followed by Delhi and Chandigarh.
Quick Facts about Gujarat:
♦ Capital – Gandhinagar
♦ Current Governor – Om Prakash Kohli
♦ Current Chief Minister – Vijay Rupani
♦ Important National Park – Gir National Park