INTERNATIONAL AFFAIRS
Myanmar, UN sign pact on steps for Rohingya return
On 6th June 2018, Myanmar and U.N. agencies signed a MoU for the eventual return of some of the 700,000 Rohingya Muslims who fled from Myanmar due to brutal attacks of Mynamar's security forces and have camped now in Bangladesh.
Myanmar, UN sign pact on steps for Rohingya return:
i. The MoU promises to develop a framework of cooperation aimed to create conditions for voluntary, safe, dignified and sustainable return of Rohingya refugees.
ii. The agreement does not mention about Myanmar's denial of citizenship for the minority.
iii. Myanmar's security forces have been accused of rape, killing, torture and the burning of Rohingya homes in western Rakhine state. Most of the Rohingyas lived in this region.
iv. In November 2017, Myanmar and Bangladesh agreed to repatriate Rohingyas. But refugees feared to return to Myanmar without international monitoring, as their life would be at risk.
v. Knut Ostby, U.N. Resident and Humanitarian Coordinator in Myanmar, has said that, this agreement is an important first step in resolving this issue.
vi. The U.N. has said that, the agreement offers its refugee and development agencies access to Rakhine state.
vii. It would allow the refugee agency to assess the situation and inform refugees about conditions in their areas of origin, so that the refugees can decide whether to return or not.
Some important stadiums in India:
♦ Buddh International Circuit – Greater Noida, Uttar Pradesh
♦ Salt Lake Stadium – Kolkata, West Bengal
♦ DY Patil Stadium – Navi Mumbai, Maharashtra
India ranks 137th on Global Peace Index 2018 : Economic and Peace report
One June 7, 2018, According to a report of Economics and Peace in Sydney Australia, India moved up 4 places to rank 137th on the Global Peace Index 2018.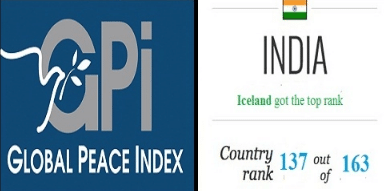 Key points:
i. The number of countries ranked is 163.
ii. India improved by 4 places from 141st to 137th due to the reduction in violence caused by the enforcement of new laws.
iii. Iceland got the top rank . It has been ranked the most peaceful country from 2008.
iv. New Zealand is 2nd , Austria is 3rd , Portugal is 4th and Denmark is 5th.
v. The 5 least peaceful countries are:Afghanistan (162nd ), South Sudan, Iraq and Somalia. Syriabeing the least peaceful country ranking 163rd.
vi. India was also among the countries with the biggest decreases in the number of deaths, along with Sri Lanka, Chad, Colombia, and Uganda.
vii. Countries like Egypt, India, Iran, Pakistan, South Korea, and Syria has had an increase in heavy weapon capabilities in the past 30 years.
QS World Best Universities Ranking 2019
On 6th June 2018, fifteenth edition of the QS World University Rankings was released by higher education analysts QS Quacquarelli Symonds.
QS World Best Universities Ranking 2019:
i. Three Indian universities: Indian Insitiute of Technology (IIT), Bombay, Indian Institute of Science (IISc), Bangalore and IIT Delhi have appeared in the top 200 universities of the QS World University rankings 2019.
ii. IIT Delhi is in rank 172 (same rank as that of last year). IIT Bombay has improved 17 ranks and has been placed in 162nd spot.
iii. IISc has also moved up 20 ranks and reached rank 170 in 2019. Total number of Indian universities in the top 1,000 has increased from 20 to 24.
iv. The top 5 universities in QS World University Rankings 2019 is as follows:
1.Massachusetts Institute of Technology (MIT) – USA
2.Stanford University – USA
3.Harvard University – USA
4.California Institute of Technology (Caltech) – USA
5.University of Oxford – UK
6.University of Cambridge – UK
About Indian Institute of Technology, Delhi:
♦ Chairman – Kumar Mangalam Birla
♦ Location – Hauz Khas, South Delhi
World first EPR nuclear reactor begins work in Taishan, China
On June 7, 2018, World's first European Pressurized Reactor (EPR) nuclear reactor started its operations in Taishan , in Southern China.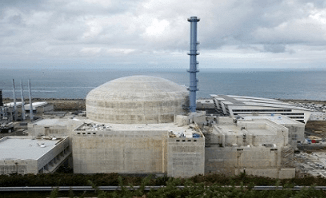 Key points:
i. It has third generation European technology.
ii. It is being managed by China General Nuclear Power Corporation .
iii. There are two reactors called : Taishan 1 and Taishan 2 and are of the same technology as EPRs in France and Finland. Taishan 1 will commence in a few weeks and Taishan 2 will start from 2019.
iv. This project is in Guangdong province and is 51% owned by CGN , 30% owned by EDF and 19% owned by the region's electrical utility firm.
v. Another reactor in the Hinkley Point in southwest England is being built by EDF and CGN and will be operational in 2020.