Page No 9.27:
Question 5: Journalise the following transactions in the Journal of M/s. Gupta Brothers (Prop. Shri R. K. Gupta), Delhi and post them to the Ledger: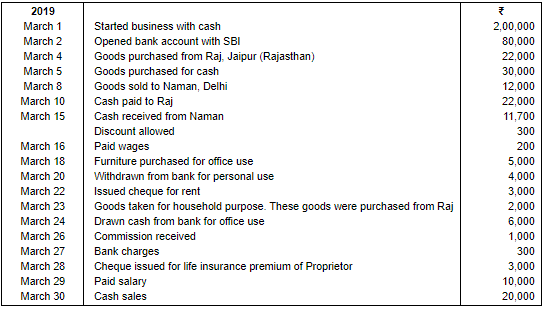 ANSWER: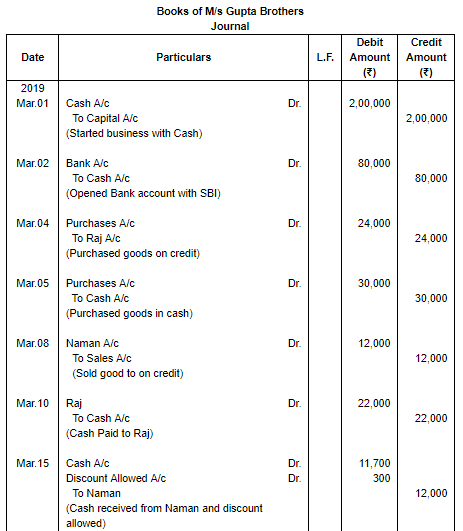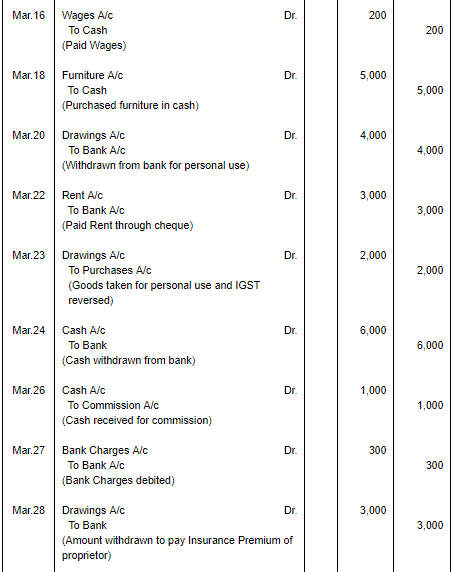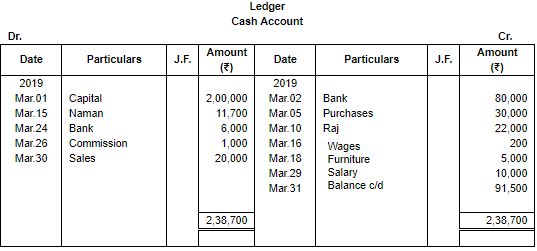 Page No 9.27:
Question 6: Following balances appeared in the books of Ashok, Delhi on 1st April, 2019:
Assets: Cash ₹ 50,000; Stock ₹ 30,000; Debtors − Ram ₹ 50,000; Machinery ₹ 60,000.
Liabilities: Creditor − Rajesh ₹ 30,000.
The following transactions took place in April, 2019:

CGST and SGST @ 6% each is levied on intra-state transactions and IGST is levied @ 12% on inter-state transactions. Transactions marked with (*) are not subject to levy of GST.
Pass Journal entries for the above transaction, post them into the Ledger and prepare the Trial Balance on 30th April, 2019.
ANSWER: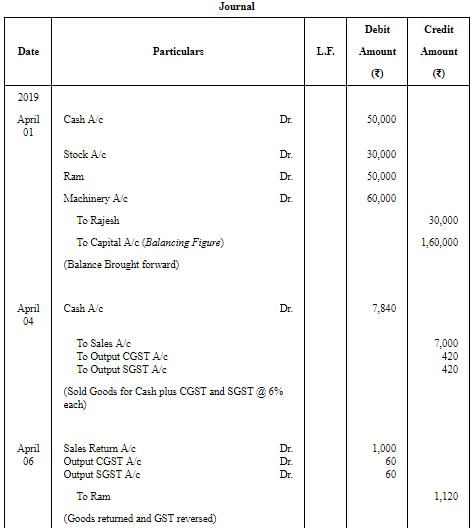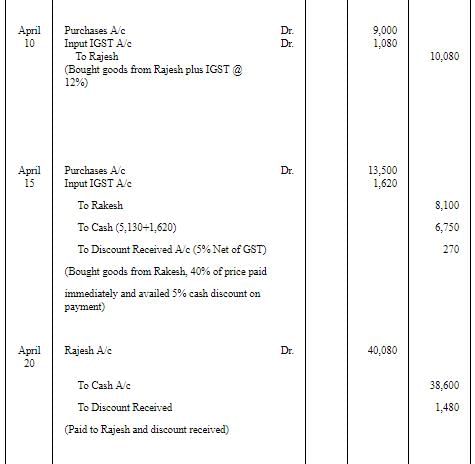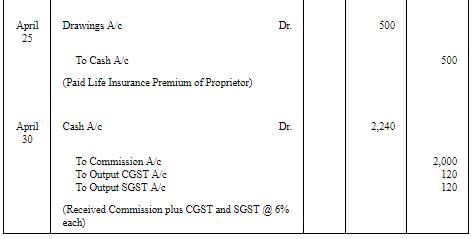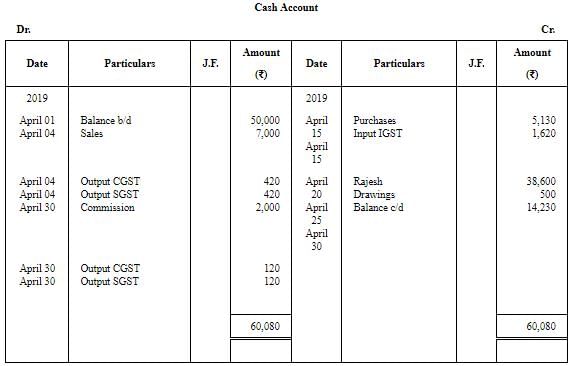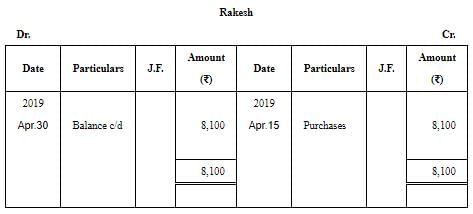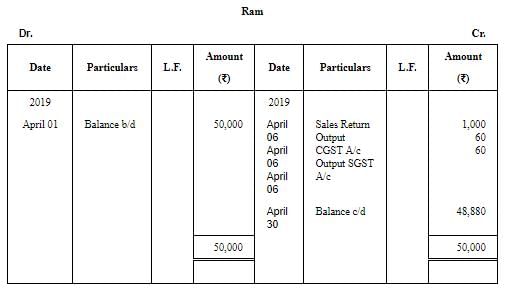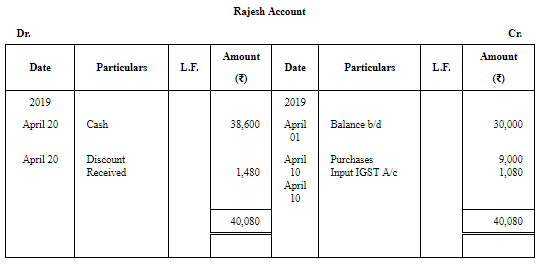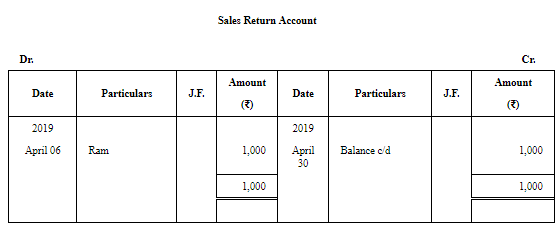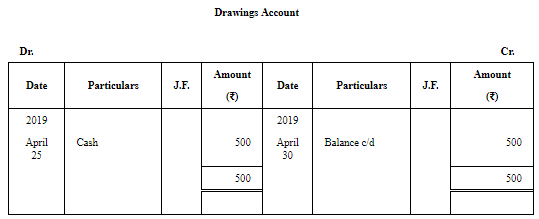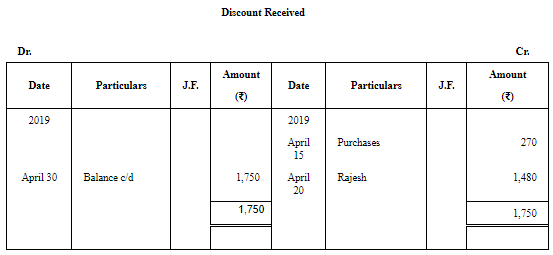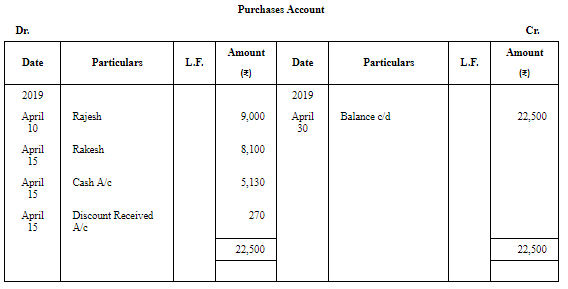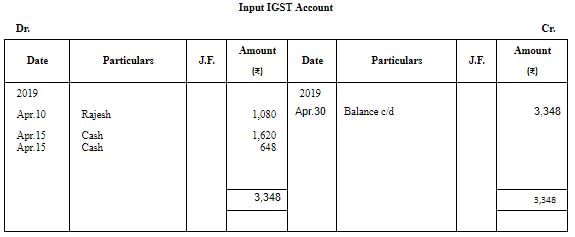 Page No 9.27:
Question 7: On 1st April, 2019, the following were Ledger balances of M/s. Ram & Co., Delhi:
Cash in Hand ₹ 300; Cash at Bank ₹ 7,000; Bills Payable ₹ 1,000; Zahir (Dr.) ₹ 800; Stock ₹ 4,000; Gobind (Cr.) ₹ 2,000; Sharma (Dr.) ₹ 1,500; Rahul (Cr.) ₹ 900; Capital ₹ 9,700.
Transactions during the month of April, 2019 were: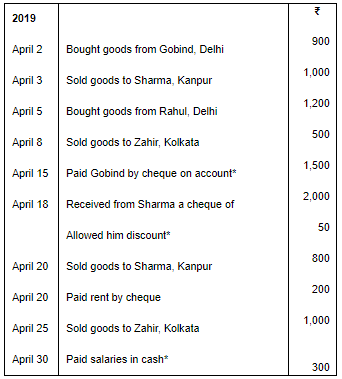 Inter-state transactions are subject to levy of IGST @ 12% and Intra-state transactions are subject to levy of CGST and SGST @ 6% each. GST is not levied on transactions marked with (*).
Post the above transactions to the Ledger and prepare the Trial Balance on 30th April, 2019.
[Trial Balance Total−- ₹ 18,148]
ANSWER: