Quant : Letter Series - Introduction and Examples (with Solutions), Logical Reasoning LR Notes | EduRev
All you need of Quant at this link:
Quant
Letter Series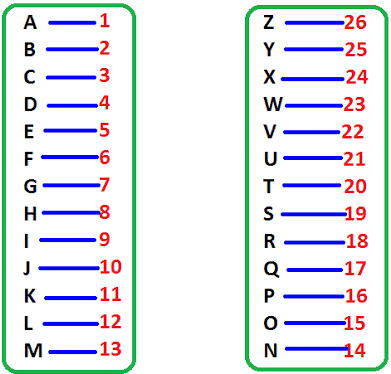 From the above diagram you can easily see the position and opposite word of each alphabet.
For Example - Position of D is 4 and opposite letter to D is W and position of W is 23.
Position of J is 10 and opposite letter of J is Q and position of Q is 17 and so on.
Find the letter in place of question mark (?) In the series given below:
Q1. B, F, ? , N, R
a) G
b) K
c) J
d) L
e) None of The Above
Solution :-
Option C

Q2. P, ?, J, G, D, A
a) Q
b) N
c) K
d) M
e) None of The Above
Solution :-
Option D

Q3. ?, E, G, J, N
a) A
b) B
c) D
d) Z
e) None of The Above
Solution :-
Option C

Q4. X, F, Y, G, ?, H
a) Z
b) A
c) B
d) Y
e) None of The Above
Solution :-
Option A
Q5. B, B, A, D, ?, F
a) B
b) A
c) Z
d) C
e) None of The Above
Solution :-
Option C