Q.1. Discuss the merits and demerits of the two-party system and a multi-party system.
Ans.
In some countries, there are only two main parties, and power changes hands between them only. They are the only ones who can win seats in elections. There may be other parties and they may win a small number of seats, but never enough to form a government.
Example: United States of America and United Kingdom
In a multi-party system, three or more parties have a chance to win elections and gain control of the government. In this system, there are more than two distinct, officially recognised groups called, political parties.In a multi-party system, groups come to power on their own strength or in alliance with others.
In India various parties have come together in a coalition. In India, there have been three major alliances in the 2004 parliamentary elections as no single party got an absolute majority.
This system is followed in India, France and Denmark.
This system gives a chance to various interests and concerns, to gain representation. This system can sometimes lead to instability, as many parties cannot pull together.
Q.2. How has an increase in the number of state or regional parties strengthened democracy in India?
Ans. Democracy means more and more representation of people in the running of the government and the opportunity to influence the government. As India is a federal state, more regional parties mean, more influence of state parties in national politics. The regional parties have a say in national policies as they win elections in their states. No single national party (from among the six in India) has been able to form a government on its own strength since 1996. They had to form alliances with the regional parties to form a coalition government at the Centre. This has strengthened federalism and democracy in our country.

Q.3. Mention some of the suggestions made to reform political parties.
Ans. Laws made to regulate internal politics:
It should be compulsory to maintain a register of its members.
hold independent inquiry in case of a party dispute.
hold open elections to top party posts.
It should be mandatory to give 1/3 party tickets to women candidates. There should be a quota for women in decision making bodies.
The government or the state should help parties during elections by funding them.
Expenses for petrol, paper, telephone etc. given.
Cash can be given on the basis of votes secured by the party in the last elections.
Q.4. Which two other ways can help in reforming political parties?
OR
How can an ordinary citizen help in reforming political parties?
Ans.
Pressure should be put on the political parties. This can be done through petitions and agitations. Ordinary citizens, pressure groups, and movements can bring about reforms if they join hands. If political parties feel that they would lose popular support, they will have to reform.
Political parties can improve if they allow more and more people to join their organization. The quality of democracy improves if there is maximum participation by the public. If the public only criticizes from outside, it has no effect. To improve bad politics, goods politics has to take charge.
Q.5. Write short notes on:
(i) Ideology of the Indian National Congress (INC)
(ii) States in which Bahujan Samaj Party has its main base.
Ans.
(i) The Indian National Congress is one of the oldest political parties in the world, and is India's oldest political party. It is a party which is neither leftist nor rightist in its ideology. Its main aim is secularism, welfare of the weaker sections and minorities. It projects a vision of a politically united, economically prosperous, socially just and culturally harmonious India. Its six basic policies are social harmony, employment for the youth, rural development, economic resurgence, women's employment, and equal opportunity.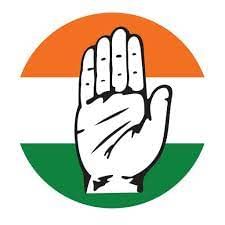 (ii) The Bahujan Samaj Party has its base in the state of Uttar Pradesh and substantial presence in Madhya Pradesh, Chhattisgarh, Uttarakhand, Delhi and Punjab. It has formed a government in Uttar Pradesh several times.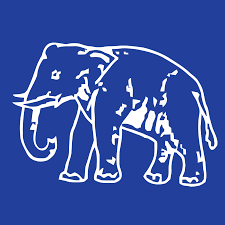 Q.6. In what ways is the Nationalist Congress Party different from the Indian National Congress?
Ans. The NCP was formed in 1999, when a split took place in the Congress Party. Its aims are almost the same as those of the parent body. They also support the cause of democracy, Gandhian secularism, equality, social justice and federalism. But they want that high offices in government should be held only by natural born citizens of India. Sharad Pawar, P.A. Sangma and Tariq Anwar, members of the Congress Party, objected to a person of foreign origin becoming the Prime Minister of India and formed this new party. It has the biggest support in Maharashtra and important presence in Meghalaya, Manipur and Assam. It is a coalition partner in Maharashtra, in alliance with the Congress. Since 2004, it remained a\ member of the United Progressive Alliance. (UPA).

Q.7. Political parties play a major role in democracy. Give four points to justify this statement.
OR
Describe any four functions of political parties in India. [2011 (T-2)]
OR
What is a political party? Highlight any three functions of parties in a democracy. [2011(T-2)]
OR
"Political parties are necessary in a democracy." In the light of this statement explain any four functions of political parties in India. [2011 (T-2)]
Ans.
Parties contest elections. In most democracies, elections are fought mainly among the candidates put up by political parties. In some countries, such as the USA, members and supporters of a party choose its candidates.
Parties put forward different policies and programmes and the voters choose from them. In a democracy, a large number of similar views have to be grouped together to provide a direction in which policies can be formulated by the governments.
Parties play a decisive role in making laws for a country.
Parties form and run governments. The big policy decisions are taken by political executive that comes from the political parties. Parties recruit leaders, trains them and then make them ministers to run the government in the way they want.
Q.8. Describe various challenges faced by political parties.
Ans.
There is lack of internal democracy within parties. There is generally concentration of powers in one or few leaders at the top. Parties do not keep membership registers, do not keep hold organisational meeting, and do not conduct internal elections regularly.
Dynastic succession does not allow ordinary workers to rise to the top in the party. Where top positions are controlled by the members of one family, it is bad for democracy since people who do not have adequate experience or popular support come to occupy positions of power.
The growing role of money and muscle power in parties pose another challenge, specially during the time of elections. Rich people and companies who give funds to the parties tend to have influence on the policies and decisions of the party.
Parties, very often, do not offer a meaningful choice to the voters. In recent years, there has been a decline in the ideological differences among parties. Those who want really different policies have no option available to them.