Q.1. Look at the two images given below and then answer the questions.
(i) What are the two images depicting about democratic politics?
(ii) Take one example for each image and then write a paragraph each on the outcome of democratic politics in both situations.
Ans.
(i)
Image 1 is of a harmonious type irrespective of differences among citizens on the basis of their colour, or any other social differences.
Image 2 is of a divisive society where there are divisions which can lead to conflicts, and even civil war.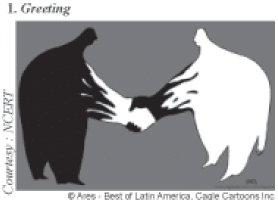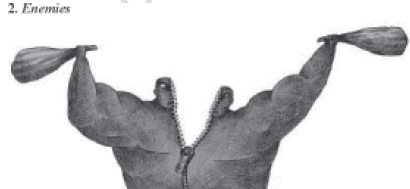 (ii) The first example we can take up is of Belgium where Dutch-speaking and Frenchspeaking people have learnt to share power and live amicably. Here perfect equality is maintained and there is no conflict. No group is allowed to dominate in any way, eitherm in politics or in social and cultural life.
The second example is of Sri Lanka where a civil war continued for decades. The Sinhalese majority has made Buddhism the state religion and Sinhala the state language, and has given no rights to the Tamil minority. Ireland suffered for many years with religious conflict. Only an agreement in 2005 brought peace for the nation.
Q.3. Discuss some merits and demerits of democracy in the light of your study of the chapter.
Ans. Merits :
(i) Promotes equality among citizens
(ii) Enhances the dignity of the individual
(iii) Improves the quality of decision making
(iv) Provides a method to resolve conflicts
(v) Allows room to correct mistakes
Demerits :
(i) Takes more time to follow procedures before arriving at a decision as compared to a nondemocratic government.
(ii) Most democracies fall short of elections that provide a fair chance to everyone and in putting every decision to public debate.
(iii) Democratic governments do not have a very good record when it comes to sharing information with citizens.
(iv) Democracies often frustrate the needs of the people and often ignore the demands of a majority of its population.