Q.1. How was printing culture influenced by the spread of cities and urban culture in China?
Ans. With the spread of urban culture, the uses of print became diversified. Now only officials did not need print. Print was used in trade to help the merchants to collect trade information. People started reading a lot in their leisure time. The new readership now preferred reading novels, poetry, autobiographies, romantic plays and anthologies of literary masterpieces. Women became involved not only in reading but also in writing. They started writing poetry, plays, autobiographies. Rich women read a lot and their work was published also. Wives of scholar-officials published their works and so did the courtesans who wrote autobiographies.
Q.2. Mention some new interesting practices used in Japan.
Ans. The urban culture affected Japan also in the late 18th century. It flourished in Edo (later known as Tokyo) and it depicted the elegant culture. It had an interesting collection of paintings depicting lives of artists, courtesans and teahouse gatherings. Women, musical instruments, calculations, tea ceremony, flower arrangements, proper social behaviour (etiquette), cooking and famous people were the subjects of print material. Libraries and book stores were packed with hand-printed materials of various kinds.
Q.3. What did the spread of print culture in the 19th century do to :
(a) children
(b) women and
(c) workers in Europe?
Ans.
(a) As primary education became compulsory in late 19th century, children became an important category of readers. Therefore,
Production of textbooks became important for publishing industry.
A children's press, for producing only children's books, was set up in France in 1857.
The press published fairytales and folktales. Grimm Brothers of Germany collected many stories from villages and edited them, before publishing them in 1812. Anything unsuitable for children was not published.
(b) Women became not only important readers but writers also. Special magazines were printed for women which catered to their tastes. Penny magazines of England taught etiquette and house-keeping. Women became voracious readers of novels when they appeared and some of the best novelists of this period were women — Jane Austen, the Bronte sisters and George Eliot. They portrayed a different woman — strong, independent, determined, and able to think.
(c) The white collar workers of England became members of lending libraries and read a lot. Workers, artisans and lower middle-class people educated themselves with the help of these libraries. In the mid-19th century, the working day was shortened and workers had more time for self-improvement. They not only read but started writing also — mostly political pamphlets and autobiographies.
Q.4. Why did the Ulema oppose English culture? What step did they take to counter the impact?
Ans. The Muslim dynasties had collapsed in India by the end of the 19th century. The Ulema were scared of the impact of colonial culture on Muslims. They were afraid that the British would change Muslim Personal Law and encourage conversion from Islam to Christianity. To counter this, they used cheap lithographic presses, to publish Persian and Urdu translation of the holy scriptures. They printed religious newspapers and tracts. The Deoband Seminary was founded in 1867 to safeguard the interests of the Muslims. They published thousands and thousands of fatwas for the Muslims. These fatwas directed the Muslims to conduct their life according to the strict Muslim laws. In the 19th century, many Muslim sects appeared for the cause of Muslim religion. Urdu printing also helped them to fight against English influence. Urdu print helped them to fight these battles in public.
Q.5. How did Hindu religious texts benefit from printing?
Ans. Printing brought a remarkable change in the religious texts of the Hindus. In 1810, the first printed edition of Tulsidas's Ramcharitmanas (a 16th century text) came out from Calcutta. Cheap lithographic editions flooded the North Indian markets by mid-nineteenth century. The Naval Kishore Press of Lucknow and Shri Venkateshwara Press in Bombay published numerous religious books in vernacular. Printed and portable forms of such books helped the religious people to read them anywhere any time. Women benefited the most as religious text reached a very wide circle of people. Discussions, debates and controversies within and among different religious sects also started.
Q.6. Give a short sketch of Johann Gutenberg.
Ans. Johann Gutenberg was born in the town of Strassburg in Germany. He was the son of a merchant and brought up in a large agricultural estate. As an adolescent, he learnt how to polish precious stones, and became a skilled goldsmith as he grew up. He also became an expert at making lead moulds which ultimately led to his invention of the printing press. He used the lead moulds to cast the letters of the alphabets into metal types. His invention of the printing press brought about a revolution in the spread of books and book reading all over Europe. The first book he printed was the Bible and it took three years to print 180 copies. His invention brought about a revolution in print culture as there was a shift from hand printing to mechanical printing.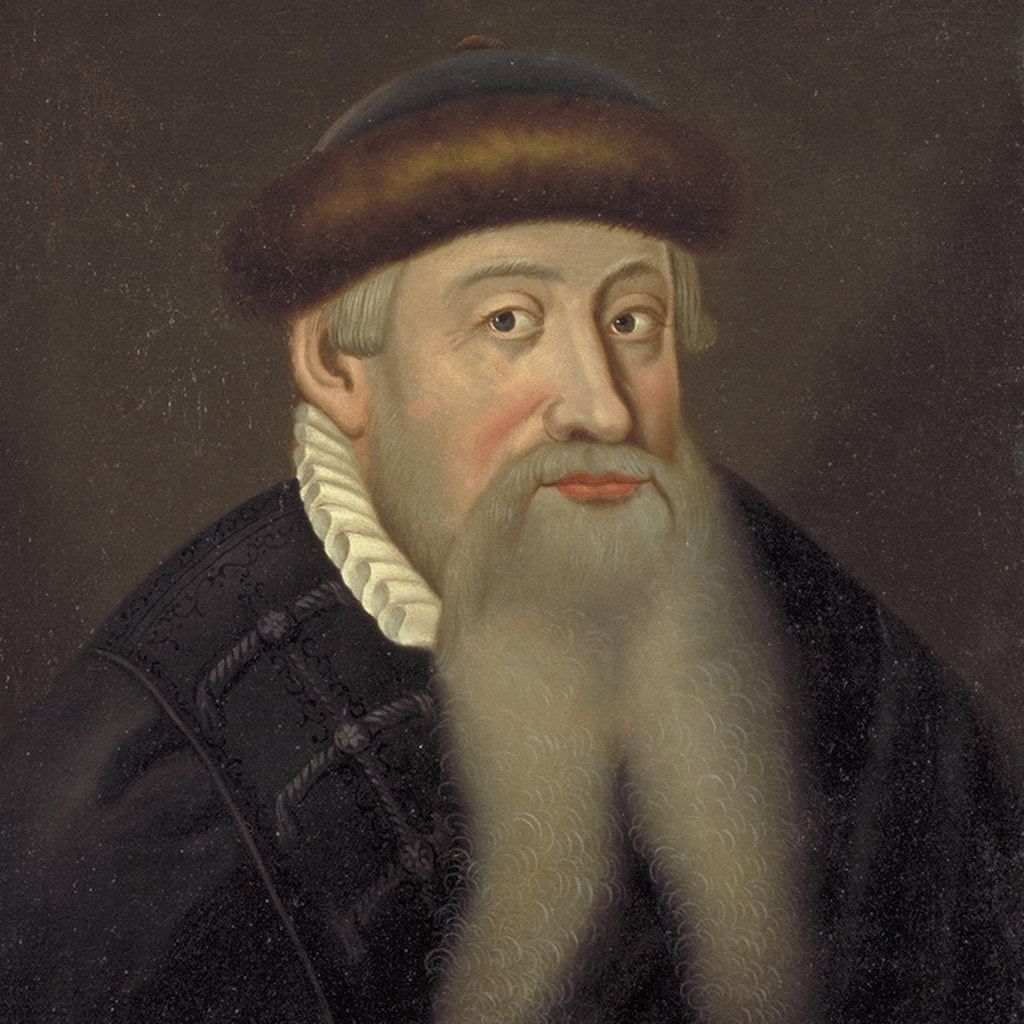 Johann Gutenberg
Q.7. Discuss the growth of printing presses in Europe from the 15th to the 16th century.
Ans. In 100 years (1450-1550), the print culture had spread from Germany to all over Europe. Printers from Germany travelled all over Europe looking for jobs. They set up presses in most European countries. By 1470, Rome, France and Holland had printing presses. In the second half of the 15th century, 20 million books were printed. By the end of the 16th century, there were 200 million printed copies flooding Europe.