GATE : MCQ: FLUID MECHANICS AND MACHINERY, GATE GATE Notes | EduRev
The document MCQ: FLUID MECHANICS AND MACHINERY, GATE GATE Notes | EduRev is a part of
GATE
category.
All you need of GATE at this link:
GATE
Ques: If the velocity distribution over a plate is given by u = 2/3 y – y2 which v is the velocity in m/s at a distance y meter above the plate. The value of shear stress at y = 0 and y = 0.15m.
Take dynamic viscosity of fluid as 8.63 poise.
a)0.316 N/m2
b)0.212 N/m2
c)0.467 N/m2
d)0.593 N/m2
Solution: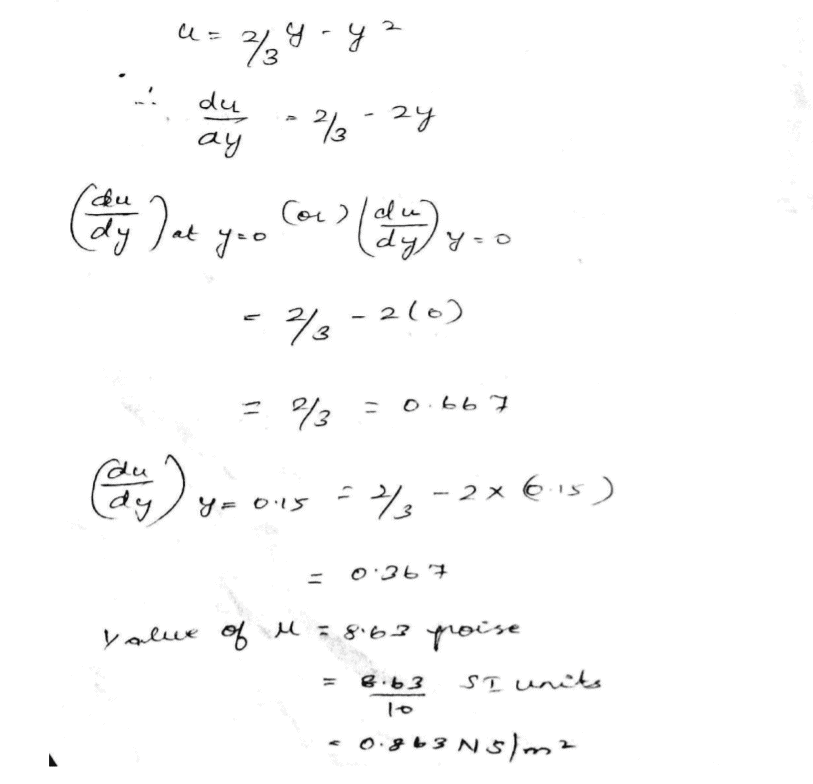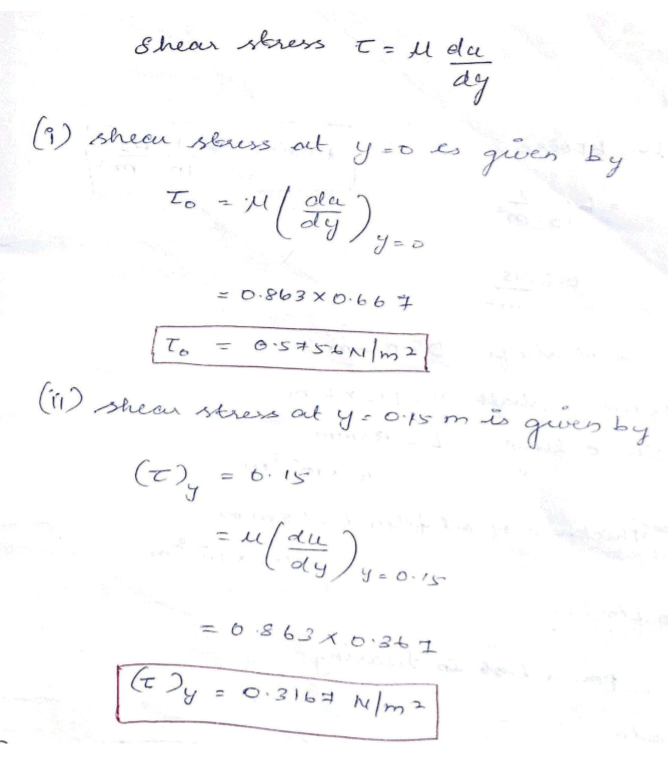 Answer is a) 0.316 N/m^2