➢ SMS: SMS (Short Message Service), commonly referred to as "text messaging," is a service for sending short messages of up to 160 characters to mobile devices, including cellular phones, smartphones, tablet and PDAs.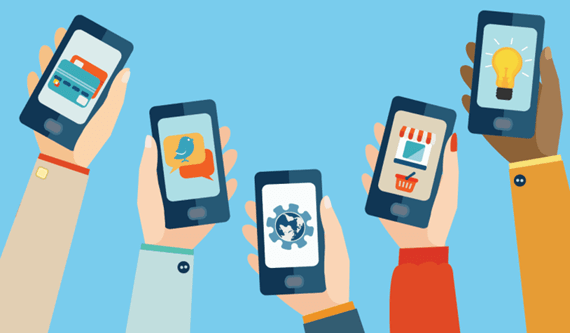 ➢ MMS: MMS stands for "Multimedia Messaging Service." MMS is mobile phone service that allows users to send multimedia messages and Video clippings to each other. This includes images, videos, and sound files. MMS is an extension of SMS, which is used to send and receive text messages. Like text messages, multimedia messages are first transmitted to a central server maintained by the cellular service provider.
➢ 1G: The first generation (1G) began in the early 80's with commercial deployment of Advanced Mobile Phone Service (AMPS) cellular networks. Early AMPS networks used Frequency Division Multiplexing Access (FDMA) to carry analog voice over channels in the 800 MHz frequency band. 1G system communicate only voice.
➢ 2G: The second generation (2G) emerged in the 90's when mobile operators deployed two competing digital voice standards. In North America, some operators adopted IS-95, which used Code Division Multiple Access (CDMA) to multiplex up to 64 calls per channel in the 800 MHz band. Across the world, many operators adopted the Global System for Mobile communication (GSM) standard, which used Time Division Multiple Access (TDMA) to multiplex up to 8 calls per channel in the 900 and 1800 MHz bands. With 2G one can send image and picture with voice.
➢ 3G: 3G refers to the third generation of mobile telephony (that is, cellular) technology. The International Telecommunications Union (ITU) defined the third generation (3G) of mobile telephony standards IMT-2000 to facilitate growth, increase bandwidth, and support more diverse applications. 3G transmit Video film.
➢ 4G: 4G is the short name for fourth-generation wireless, the stage of broadband mobile communications that will supersede the third generation (3G). Carriers that use Orthogonal Frequency-Division Multiplexing (OFDM) instead of time division multiple access (TDMA) or code division multiple access (CDMA) are increasingly marketing their services as being 4G, even when their data speeds are not as fast as the International Telecommunication Union (ITU) specifies. According to the ITU, a 4G network requires a mobile device to be able to exchange data at 100 Mbit/sec. 4G mobiles use multi-media messages to transmit.